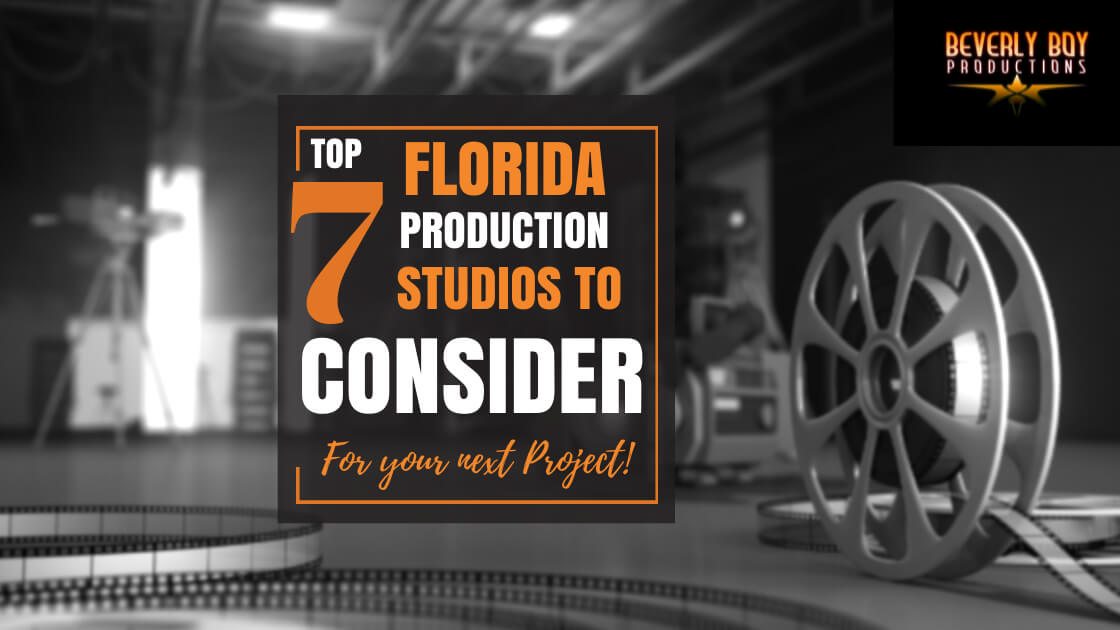 Top 7 Production Studios in Florida
Post FX Digital is one of the top 7 production studios in Florida that we know can deliver when it comes to your company creating the best testimonials or CEO profiles. While not the largest studio around, you will avoid having to spend a hefty budget for one of the larger options in town. Don't worry; it comes fully equipped with everything you may need, additionally offering the option of equipment rentals.
Phone Number:
407-299-8114
Location:
2471 N. John Young Pkwy.
Orlando, FL 32804
M3 Studios is where you'll find a team with experience. They've been on the job for a while. For those who are looking for top-quality, just know that M3 Studios Miami won't disappoint. From the CYC walls to the office space and 4 parking lots, you'll get everything you need when you shoot with this top local studio.
Phone Number:
786-318-5200
Location:
4000 NW 36th Ave
Miami, Fl 33142
Do you need gear or space? You'll get everything you need at the KDS One Studios, a top-notch option in Orlando. With tons of space, top-quality recording rooms with state-of-the-art gear, as well as equipment rentals you can rely on, there are a number of reasons you should choose KDS One Studios as your studio for filming in Orlando.
Phone Number:
321-508-4697
Location:
3601 Vineland Rd., Ste 10
Orlando, FL 32811
What are you in search of? Is it a loft-style video, event flex space, or photo studio? Columbia Street Studios provides the versatility you're in need of. The perfect location just blocks away from downtown, this convenient location is where you'll find a team that knows a lot about the industry trends and even gear that would work best for your needs. They have dependable experts waiting to help you out with your film needs, making them one of the top 7 production studios in Florida.
Phone Number:
407-447-0008
Location:
419 Columbia Street
Orlando, FL 32806
EUE is a great option for a big project. You won't find every studio in the region to be ready for just any big or complicated shoot but this one is. With a two-stage, 88,000 sq. ft facility, full of gear, and space for large scale production, it may be just what you need for the vision you have in mind.
Phone Number:
786-774-4000
Location:
50 NW 14th St
Miami, FL 33136
Offering two studios for rent, both offering everything you may want for a shoot, you can do food shoots, film scenes, or capture talking headshots at this option. With over 25 years in the industry, they are a team that know what they're doing and you can trust this studio to take great care of you and your shoot.
Phone Number:
305-759-4327
Location:
385 NE 59th St
Miami, Fl, 33137
From the space to the excellent lighting, as well as must-have amenities, Splashlight is a top option for any project. From its high-end look to the unique feel they bring to the table, and completely set up for a successful project, this studio makes it easy for you, their client, which is why we've included it on our list of top 7 production studios in Florida.
Phone Number:
212-268-7247
Location:
167 NE 26th St
Miami, FL 33137