7 Valid Reasons Cleveland Case Study Video Production Should be on Your Marketing To-Do List
Case studies are a true staple in marketing that should be included in most any business's to-do list, and yet they're frequently overlooked. But why? Brands that have implemented case studies into their marketing campaigns know the value that this form of content can bring, but those that have yet to get on the case study bandwagon wonder if there's a truly valid reason to consider something like this for their business in Cleveland? Case study video production certainly is a valid marketing media, for Cleveland businesses, and for those outside of the city.
Rather than simply discuss the value of a brand or the offer behind a product or service, a case study video has the power to show prospective customers exactly how a business, brand, or product can solve specific problems that they're dealing with and the ability to provide a solution is proven by past client testimony which is incorporated into the case study itself. If you haven't already added Cleveland case study video production to your to-do list for your Ohio business, now is the time!
In fact, we've got some valid reasons that are sure to help you get on the case study bandwagon.
A Professionally Produced Case Study will Build Trust in Your Brand
As a business owner, you know how important it is to build up the trust that your audience has in your brand both online and in Cleveland. Case study video production can assist you with the process of building up trust that your audience has in your brand by representing your business from a customer's viewpoint. By sharing how happy a past customer is with the solution your brand offers, your case study video is building up the trust that your target audience has in your business.
Case Studies Engage Prospective Customers with Professional Storytelling
Sometimes, getting your prospects to engage with your brand is the hardest part about marketing. Case studies provide a healthy mix of storytelling, brand mentioning, and of course customer testimonial that make the entire video difficult for your audience not to follow along with. Once you've got them engaged, they'll see that the customer is the hero of the story, and your brand is the resolution that they need – a win/win.
Case Study Videos Identify Customers that are Your True Brand Evangelists
By using the case study video at a means of identifying the true brand evangelists for your business, you're able to know exactly what kind of audience you should target with your future offer because you're looking at your target customer when you produce the video. All you have to do is let them share their story, and connect with your audience, the rest will fall into place.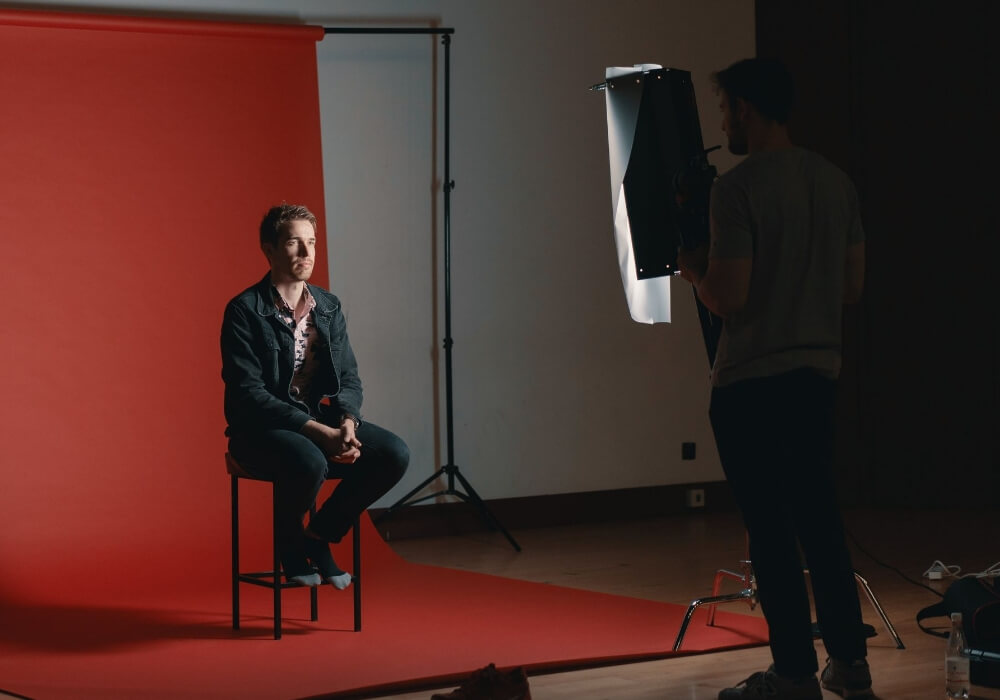 Case Studies Humanize the Brand Connecting Prospects to Problem Solving Solutions Provided by Your Brand
By showcasing a past customer that has key traits that your current audience has, you're humanizing your business in a way that helps your audience see your brand as the solution to their problems. In doing so, Cleveland case study video production is set to help you achieve new business goals in the form of sales, customer acquisition, brand recognition, and growth.
Case Studies Assist Sales Teams in Generating More Closed Deals & Sales
If your sales team is struggling to generate more deals that they can actually close, case studies are the route that you need to take. Producing a case study video that shows your target audience how they can benefit from making a purchase from your business, you're helping your sales team close the deal before they even come face-to-face with the buyer – you're welcome!
Case Studies Improve Brand Reputation through Word-of-Mouth Marketing
Going back to the old, grass roots marketing techniques, case studies take on a futuristic form of grass roots marketing, helping your business to grow through word-of-mouth marketing – and it works really, really well! If you're not using case study videos to grow your Cleveland business, you really should consider getting Cleveland case study video production on your marketing to-do list! It's 100% worth the investment, and will certainly be of value to you.
Case Studies Make Your Product, Service, or Offer More Relatable for Your Audience
As any business owner in Cleveland, case study video production has the potential to make your product or services stand out to a target audience in a way that makes your offer more relatable to your audience. If you're not already using case studies to your benefit, give Beverly Boy Productions a call today to discuss this opportunity. You'll be very happy that you did!