Top 8 Cameras Washington D.C. Video Camera Crews Swear By
There are many cameras that our Washington, D.C. Video camera crews like to use. Both our team and clients have a few favorites that we've compiled into a list that you can check out. This list includes great options that our Washington D.C. video camera crews swear by. Whether filming near the United States Capitol or shooting b-roll outside of the Lincoln Memorial, these cameras in the hands of the right lens kit and operator are going to make your project a success.
Here you'll find some of the 8 best cameras Washington, D.C. video camera crews shoot with. From HD 1080p to 4k, our knowledgeable DP's and cinematographers are very specific about what kind of gear they like to use for specific projects. Our Washington D.C. camera ops have complete control of their craft when they use the cameras they know and love. These are some of our favorites:
Black Magic Production 4k Camera is a camera that offers a lot for its small size. Including an ideal global shutter and with the ability to film in favorable conditions, it does capture good footage, and while a bit heavy, with a good mount, you're good to go. It also captures subjects in motion decently well, which is a feature that we love.
We are in love with the compact size of the Arri Alexa Mini. Not every camera that is so small offers as much of a punch as this beauty. In fact, this small camera even has an amazing viewfinder that makes filming easier than ever. We can also get great zoom functionality and clear images from it, so when it comes to a dependable mini camera, this is our favorite go-to option.
The expansive ISO on the Sony A7S has us catching feelings quickly. It's the way that it allows us to capture footage in the dark that makes us count on this Sony gear as one of our top favorites. The low-light shots are so perfect that it's almost a crime for a small camera like this one to capture great nighttime pictures. As you can see, that's really what we love most about this option.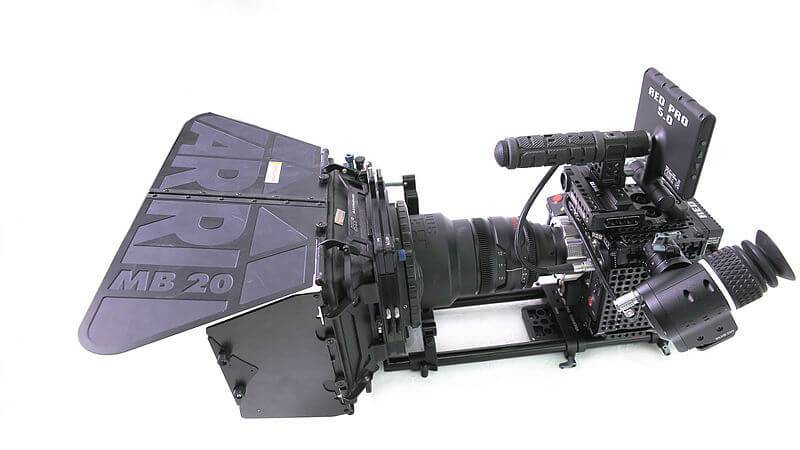 The Red Dragon brings it with it's great 6k resolution that we simply adore. Our professional Washington D.C. video camera crews can't get enough of the way that the images are so clear and beautiful thanks to the 6k, as well as its 16+ dynamic range stops. As big as she is, she still feels light in our hands due to the fact that it's made from carbon fiber material.
We know that when it comes to a good camera, it's more than just looks. Especially when said camera has a lot of great features that make it highly functional. The Arri Amira has preset buttons that make it easy to do things like timed recording and pre-recording. As an easy-to-program camera, we love to use it for capturing documentaries and more.
With ports for HDMI and SDI, as well as for an SD card, you could say that this option is one of the best ones for compatibility with other devices. It has a built-in mic as well, and while it's not the most amazing audio delivered on this baby, it works. For a camera with a reliable AF system, the Canon EOS C300 is our go-to option.
This camera is easy to use and allows for easy portability. We like to have it in hand for any type of filming emergency. With the option to preset the camera and as an autofocus machine, it's relatively dependable for various production needs. It works well when filming movement, and while it doesn't have as many fancy features as some other cameras on our list, it's dependable for when we need to capture certain shots.
This Sony is a dream in more ways than one. It can capture raw 4k and 2k footage, and with a global shutter, it promises quality images that are clear and concise. It takes advantage of 8.9 megapixels for effective and clean results. Our Washington, D.C. video camera crews also love how it is so compatible with other lens adapters.