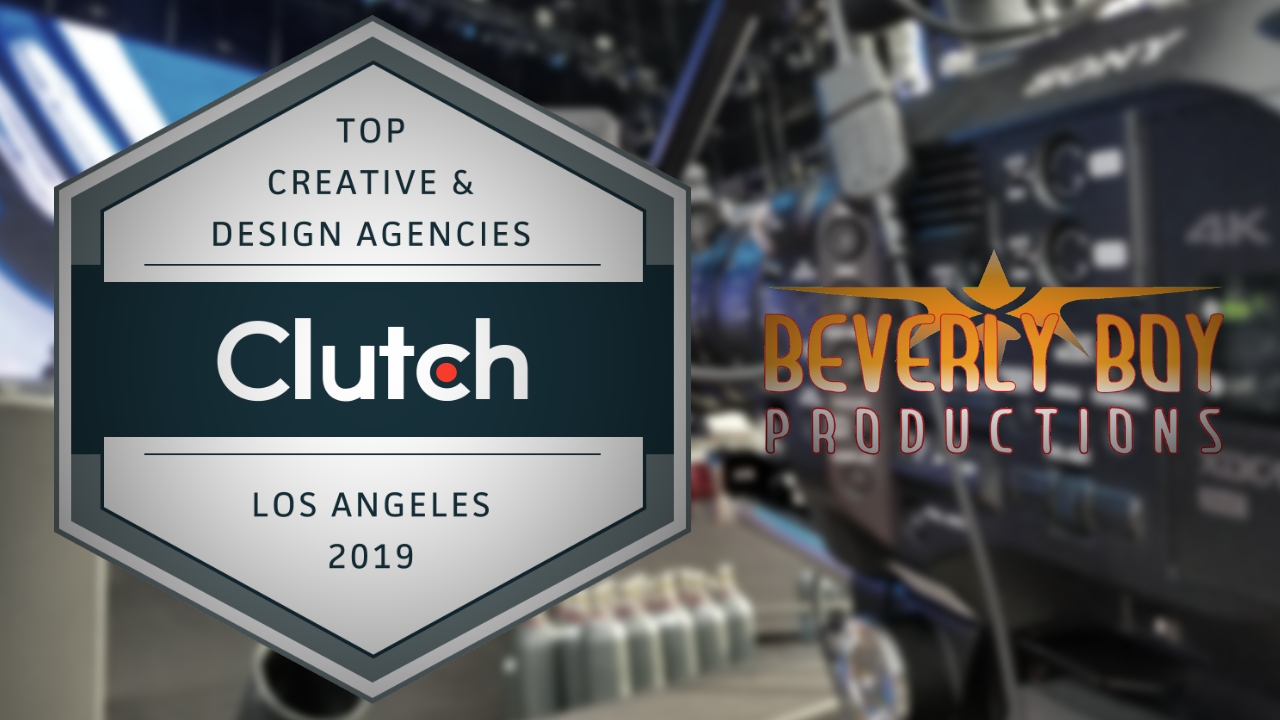 Best of the Best: Beverly Boy Productions Clutch Top 10
The video production and broadcast video skills of our team have stood the test of time for nearly 20 years. As a full service company that provides exceptional content and support for brands and companies of all sizes around the world, Beverly Boy Productions has developed an arsenal of resources and experience in our climb to the top of our industry.
In its recent release of firms with the best video production services, B2B research and reviews agency Clutch awarded Beverly Boy Productions with the no. 6 spot in a field of more than 300 competitors. This ranking comes from an evaluation of our market presence, operations, and portfolio, so earning this distinction means a great deal to our hard-working team.
"They are great listeners that take instruction well and deliver what's asked of them, which speaks to the success of this long-standing relationship," effused one of our clients. "They've been very easy to work with. They listen to our instructions and implement them flawlessly. They communicate their concerns concisely and have met all deadlines required of them."
"They always make me look great," cheered a second. "They show up on time and get the job done without any issues. Their team makes the commercials look better than we ever thought possible … They are the only video production company I work with."
Beverly Boy Productions Clutch Top 10
The Manifest and Visual Objects, sister companies to Clutch, have similarly echoed praise for our accomplishments and track record of demonstrated success.
As a business news provider that shares insight on trends, performance, and technologies, The Manifest has cemented our reputation as one of Los Angeles' top video production companies, while portfolio curator Visual Objects, which showcases creative and design experience, now includes our work in its collection of excellent digital producers.
"For almost 20 years we have been striving for perfection for our clients, this award gives us confirmation that we are on the right path," shared our CEO.
Indeed, these distinctions speak volumes about the quality of service, production, and collaboration that Beverly Boy Productions provides for each and every client and project. We are honored to have earned such great recognition of our content, and we welcome you to reach out to us here if you're interested in talking to a member of our team or experiencing our work for yourself. Onwards and upwards!