Top 8 Cameras Philadelphia Video Camera Crews Swear By
In Philadelphia, Pennsylvania, our professionals have a lot of cameras to choose from. Over the course of the past few months, we've come up with a list of our favorite ones that both our Philadelphia video camera crews and clients love. Whether filming near the Independence Hall or shooting b-roll outside of Liberty Bell, these cameras with the right lens kit and operator are going to result in success.
Below is our top list of 8 go-to cameras Philadelphia video camera crews use for best results. From HD 1080p to 4k, our talented DP's and cinematographers know exactly what they want for the job. Our list includes our favorite camera packages that allows our Philadelphia camera ops to capture footage as they know best and to, in turn, provide our clients with the best product imaginable. Here are some of our favorite options:
While we may not be the biggest fans of the mic and audio on this camera, we do love the ergonomic design that allows for stability while filming. The AF system is reliable, and it's lightweight build allows you to film on the go. We also love the slow-motion feature for capturing a unique perspective for our clients' projects.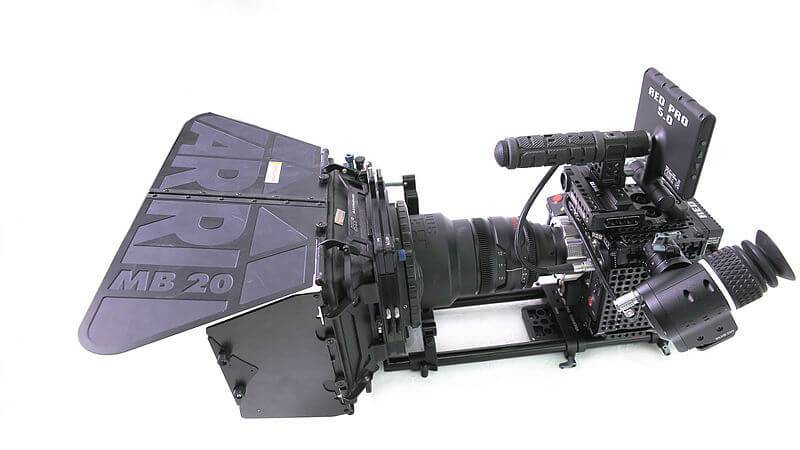 Made from carbon fiber material, this large and impressive camera is actually much more lightweight than you would think. Plus, it captures incredible footage in 6k resolution, which is something that we can't get enough of. Best of all, she captures 16+ stops of accessible, dynamic range, which is one reason why we could never say no to the Red Dragon.
Granted, this camera looks like it got stuck in the 80s, but honestly, we don't mind her looks, because the Arri Amira gets the job done. With included Slo-Mo and the ability to customize settings so easily, we like to use this camera for many different reasons, but especially for documentaries. While it's not the best in low-light conditions, it works well in the day.
There are always times when our Philadelphia video camera crews want to shoot at a moment's notice. You never know what kind of picture-worthy moment may arise, and we like to take advantage of these moments to get the "money shot" for our clients' projects. Although she is little, she is fierce and capture incredibly clear footage while offering optimal zoom functionality.
When it comes to low-light conditions, it can be a challenge to find a camera that captures beautiful footage, no matter the time of day. The Sony A7S is the one that comes alive at night, shooting great photos and footage even when the sun has gone to bed.
We like the design of the F55, as well as the excellent image quality, and the fact that we can easily customize it for our project needs. While one of the costlier cameras on the market, it offers amazing quality, which is one reason why we include it in our list of favorite go-to cameras. It's so great that even some of the best movies have been made with a camera like this one.
From the plethora of ports on the side protected by rubber and offering compatibility with other equipment to the global shutter on this camera, there are many reasons why we love the Black Magic. It captures movement better than a lot of other options and provides stable footage for your project. While we aren't the biggest fan of the shine on the display, we do appreciate that it has a monitor.
Another favorite for our Philadelphia video camera crews, the Canon EOS 5D Mark III, is reliable for a variety of uses. It has a very portable body that makes it easy to simply grab it and start filming. Ready for action, thanks to the personalization actions, you can have it ready for filming, whenever and wherever. It's a fun camera for the cameraman who loves their pre-programmed settings.