8 Benefits of Video Marketing for Small Businesses
Small businesses benefit greatly from video marketing. Especially when the content is created with strong goals and objectives that are relative to the success of the brand. Check out these 8 benefits of video marketing for small businesses and when you're ready to get started with video marketing, give Team Beverly Boy a call!
1. Videos Help Businesses Rank Better
Video marketing online helps small businesses to rank better in Google and other search engines. Just placing a video on a page improves the chance of that page ranking higher than it previously did for the associated keywords. Studies show that website pages that include a video are 50 times more likely to be ranked on the first page of Google search results.
2. Videos Help Consumers Understand Your Product or Service
Small businesses with complex product or service offerings can face several challenges when it comes to making sales with new consumers. However, videos can help consumers to better understand the products or services that a business is offering and how those products or services can benefit them. Consumers are up to 80% more likely to purchase from you after they have seen a detailed video that clearly demonstrates the product or services that you provide.
3. Video Content is Consumed More than Text
Not only are more people searching for products and services by video these days, they are also more likely to remember what they see in your video versus text. Studies prove that 4X more people want to watch a video to learn about a product versus reading about it. Videos can help your small business to educate consumers through a means that is most acceptable and desired by them.
4. Videos Improve Brand Awareness
Small businesses, especially startups, struggle with brand awareness and getting the consumer to recognize their brand against all of the competition noise that is out there. However, videos can be used to help small businesses become more recognized by consumers. Consumers that are deeply interested in the content that they consume are more likely to appreciate where it came from and remember your brand.
5. Videos Increase CTR
Videos increase click through rates for small business email, sales ads, and various other media forms. Videos are also great for small businesses as they increase email open rates by as much as nearly 20%. Include video in email as a thumbnail that viewers can click in order to see the actual video in it's location on your website, a landing page or elsewhere on the web. Avoid including the email directly as an embed in the email as this will add substantial email load times, may render the email spam, or could otherwise negate the positive effects of using email to increase CTR.
Here is one of our Clients Marketing Video:
6. Videos Stop Social Scrolling
Your small business will stand out against the competition in social media if you have videos and the competitors don't! Studies have proven that viewers that are scrolling through social media strop scrolling when they see eye-catching video content. You have mere seconds to make a positive impression but you have to start with a video that will get the viewer to stop scrolling long enough to listen to what you have to share.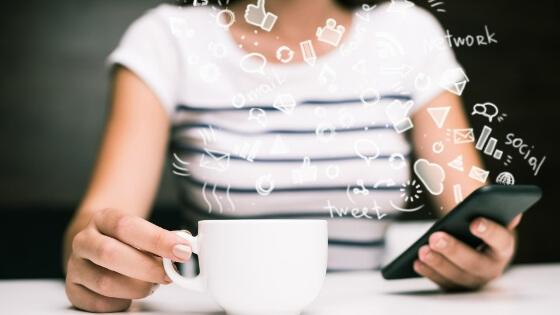 7. Videos Increase Revenue
Small businesses that use videos in their marketing mix see an average of 40% more sales on mobile devices and increase revenue 49% more quickly than sites that do not have video. What would you do with 40% more sales?
8. Videos Track Buyer Behavior
With proper monitoring small businesses can use videos to track what their viewers are, and are not, interested in. If you have a video that showcases your top products or services, you can see where potential buyers are watching and where they are skipping or leaving to determine their interests and better understand purchasing behaviors.
These are just a few of the potential benefits of video marketing for small businesses. For help creating videos for your small business, call Team Beverly Boy. We're always happy to help!