Quick Tips for a Successful Clothing Brand Pitch Video
Whether you're a startup that's trying to raise funds in order to design your own clothing brand, or you're an existing clothing brand that's aiming to raise capital to improve your reach and increase your fashion industry presence, pitching to investors can be tough. Fashion startups have the challenge of pitching to investors that know full-well the potential risks involved in starting a clothing brand. There's nothing you can put past them! Therefore, producing a successful clothing brand pitch video involves a lot of careful consideration, particularly for how you're going to win over a hard to please audience.
Since investors are often leery about putting funds up for a startup clothing line, one of the key considerations for your pitch video will be to focus on how you can prove to your investor audience that you've got the details figured out before you pitch. This means doing your homework and proving, in your pitch, that you have a strong understanding of supply chains, marketing strategy, and your customer!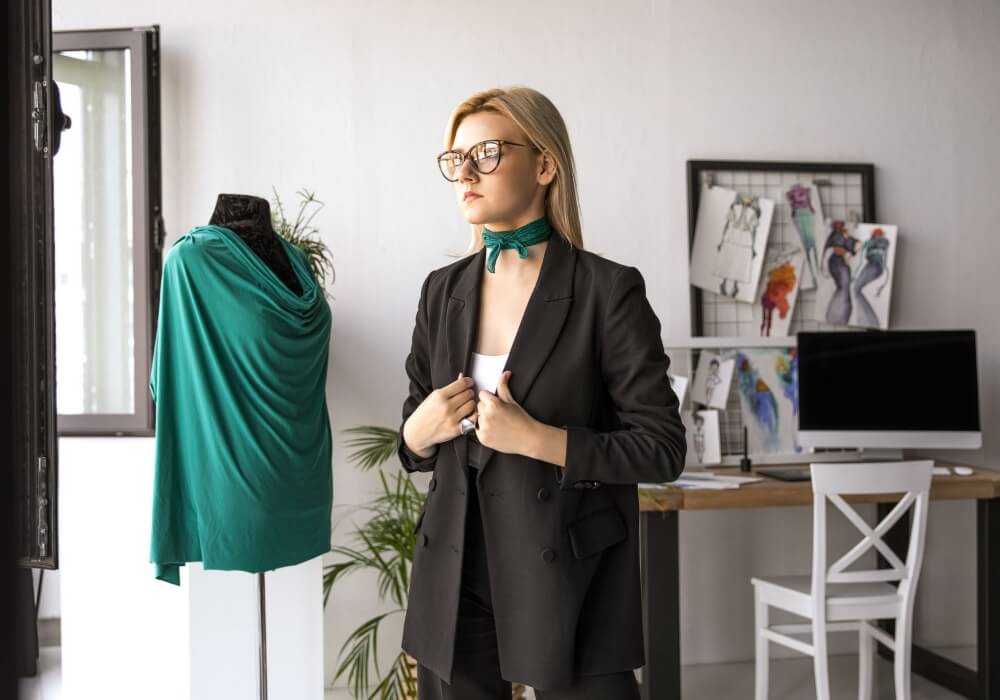 Research Your Audience
Before you produce a clothing brand pitch video, you need to research your audience! This means, doing as much research on your investor and what makes them tick as possible. You need to know not only what kinds of projects they have been known to invest in, but also what kinds of offers they present. It does no good to pitch to an investor that's never considered clothing, retail, or ecommerce if you intend to sell your clothing line through retail or ecommerce channels. The likelihood of getting an investment from someone that knows nothing about what you're pitching is slim to none!
Make Your Pitch an Emotional Punch
When you're pitching your clothing line, you need to create a strong emotional connection with the investor. Any successful clothing brand pitch video is bound to have a story behind it in which there is something unique, something catchy, about the brand that will stand out to the investor. Whether it's the fact that you intend to use recycled fabrics to cut back on waste or that you use all organic cottons to minimize allergies, just as your product pitch must appeal to the emotions of your target customer, your video pitch must emotionally connect with your investor.
Get the Facts Straight!
Every investor will tell you that the key to their investments is an ROI that helps them to grow their portfolio and improve the value of their investment. Because of this, investors tend to have their mindset on one major topic – money! They want to know how much money they can make off of their investment into your clothing line! Therefore, the investor is going to want to know the facts about your audience, who they are, how much they spend, and what the projected sales are going to be for your brand.
If you don't have these figures, absolutely do NOT ever lie! An investor is going to try to do what they call performing a valuation of your business. This means, they take the current state of the business and how many sales it does and the projected abilities of the business and potential for sales, and come up with an estimated total value of what the business is worth. If you give them the wrong figures, it could hurt your deal!
Keep the Video Short & Engaging
Every successful clothing brand pitch video is the result of creativity and keeping the audience engaged. You need to hook your investor with your opening line and you need to engage, engage, engage all the way until the last word of your video pitch has been stated. Most investors are going to spend about 3 minutes or less focused on what you have to say. Therefore, not only will your video need to be short, it will most certainly need to be professionally produced.
Work with a Professional Film Crew
Beverly Boy Productions provides full-service film production including professional production of clothing brand pitch video content that can be used to gain the trust and interest of investors. Working with a professional film crew, like ours, to produce pitch videos that you can use to gain investor attention will ensure the most successful pitch. Not only do we specialize in storytelling and understand the importance of making strong emotional connections with the audience, but we put more than two decades of experience to work for you in each video we produce.
An investor will quickly call out an entrepreneur that isn't willing to invest in their own idea. That's why we think it's very important to produce professional quality pitch videos that show you are just as committed to your clothing brand as you expect your investor to be. Before you even consider creating a clothing brand pitch video, make sure that you know the value of creating professional footage, incorporating advanced technology and editing, and utilizing the features only a professional film crew will have in producing a pitch. Because when you want to win, there's no other way to pitch an investor, than with a professionally produced clothing brand pitch video!