Top 10 Grip Gear Tools for Film Grips
The grip's job is to handle the lighting and rigging on the set and we know that's no easy task. Understanding what it takes to adjust gear on set without disrupting the production or causing harm on the set is just one aspect that the grip has to be concerned about. With this in mind, a grip must depend on a variety of tools.
Making sure that you have all the right tools is just one step towards becoming a great grip. From the right wrench sets to the best gloves, to know which kind of flashlight is necessary can make a difference in being one of the best New York film grips or not. To help you prepare for the job, we've put together some of the best 10 tools needed for any film grip to do their job the best they can.
1. Gloves – Leather Gloves and Fleece Ones As Well
If you're in New York, you'll find that summers are quite warm and you could be curious to know if you really need gloves at this time. You definitely do. Not only are leather work gloves ideal for grips, to keep them safe from the numerous potential hazards on the job, but fleece gloves make a big difference during the winter. You can't do your job if your hands are freezing, so keeping them warm allows you to effortlessly change lighting or camera rigs—and keep pain at bay.
2. Wrenches – A Lighting Wrench & Crescent Wrench Set
Setting up lamps and other set lighting may mean that you need various lighting equipment. New York film grips that are prepared for anything know that they need versatile wrench sets to accommodate adjustments and changes that may be needed for a variety of gear.
While on the job, you're not going to want to have to hunt between various options to find the perfect option. Consider using sets that allow you to find a lighting wrench, small wrench, and crescent wrench when you need them. When they're in one place, you don't have to spend precious minutes hunting around for the right size—you have a job that needs to be done.
3. Gaffer Tape – At Least A Few Colors
Most grips like to have their gaffer tape ready to go in their tool arsenal so that when it's time to anchor the cables and corns on set, it's as easy as can be. With gaffer tape available in various colors and styles, ranging from bold and eye-catching to soft and neutral, gaffer tape can help you keep a set safe and also help with keeping gen in place, fixing gear, and also marking supplies. Simply put, it makes life easy for you. Keep a lot in stock as you never know when you'll need it and how much you'll need of it. Always better safe than sorry.
4. Utility Knife & a Multi-Tool
Grips like to carry utility knives with them (attached to the belt) as it allows them to cut things at a moment's notice. From ropes to zip ties to cords and boxes, there are so many times when a grip needs to use a knife on the job. Even a typical multi-tool is ideal, as it helps you to have a versatile option for various things that may come up.
It eliminates the need to run to the toolbox or to spend precious minutes trying to find the right tool to make a last-minute change on set. With a multi-tool, this can be quick and easy. We specifically like the Porta Brace SK-3 Side Kit which has all the right tools in one place—easy to access whenever you need them.
5. LED Flashlight & Batteries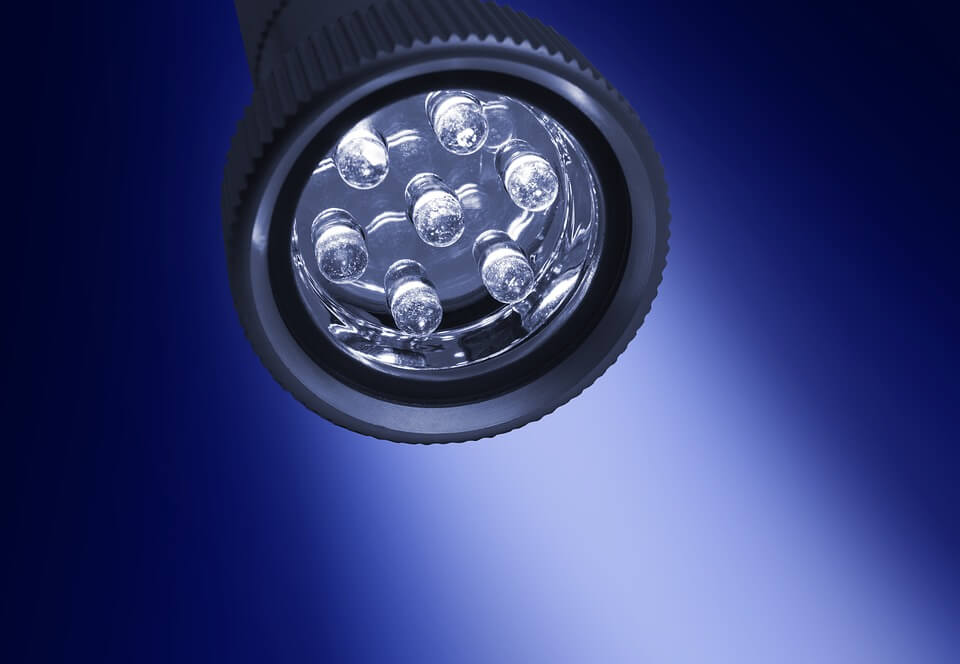 LED Flashlights offer a balanced light and are brighter than your typical filament light. LEDs can also typically survive being submerged in water and withstand elements much better you're your traditional flashlights would. Long battery life is another must-have in a LED light.
If you're hoping to be one of the most reliable New York film grips, you'll need to make sure to have one top-notch LED flashlight and it helps to have several other options(1 large, 1 medium, and a few small) to use on set. A good grip will usually have a couple of LED flashlights in their toolbox, and of course, some extra batteries.
6. Tape Measure
Wherever you may be filming, whether in a Chelsea studio or shooting outdoors at Central Park, there will be times where having a tape measure in a tool belt, ready to go, is necessary for measuring distances as you prepare for framing, angles, and more. There are various tape measures to choose from but an all-time favorite for many professional grips is a self-retracting model that allows you to measure to at least 50-feet.
7. Laser Pointer
Grips know that working on set often requires improvisation and the ability to pinpoint when an item could be needed and what should be prepared for. A red laser pointer (it can also be green) allows you to show where work or focus is necessary. The color red is ideal for dark areas. In lighter rooms or places that receive a lot of sunlight, green laser pointers can be ideal and easy to see.
8. Chalk & Permanent Markers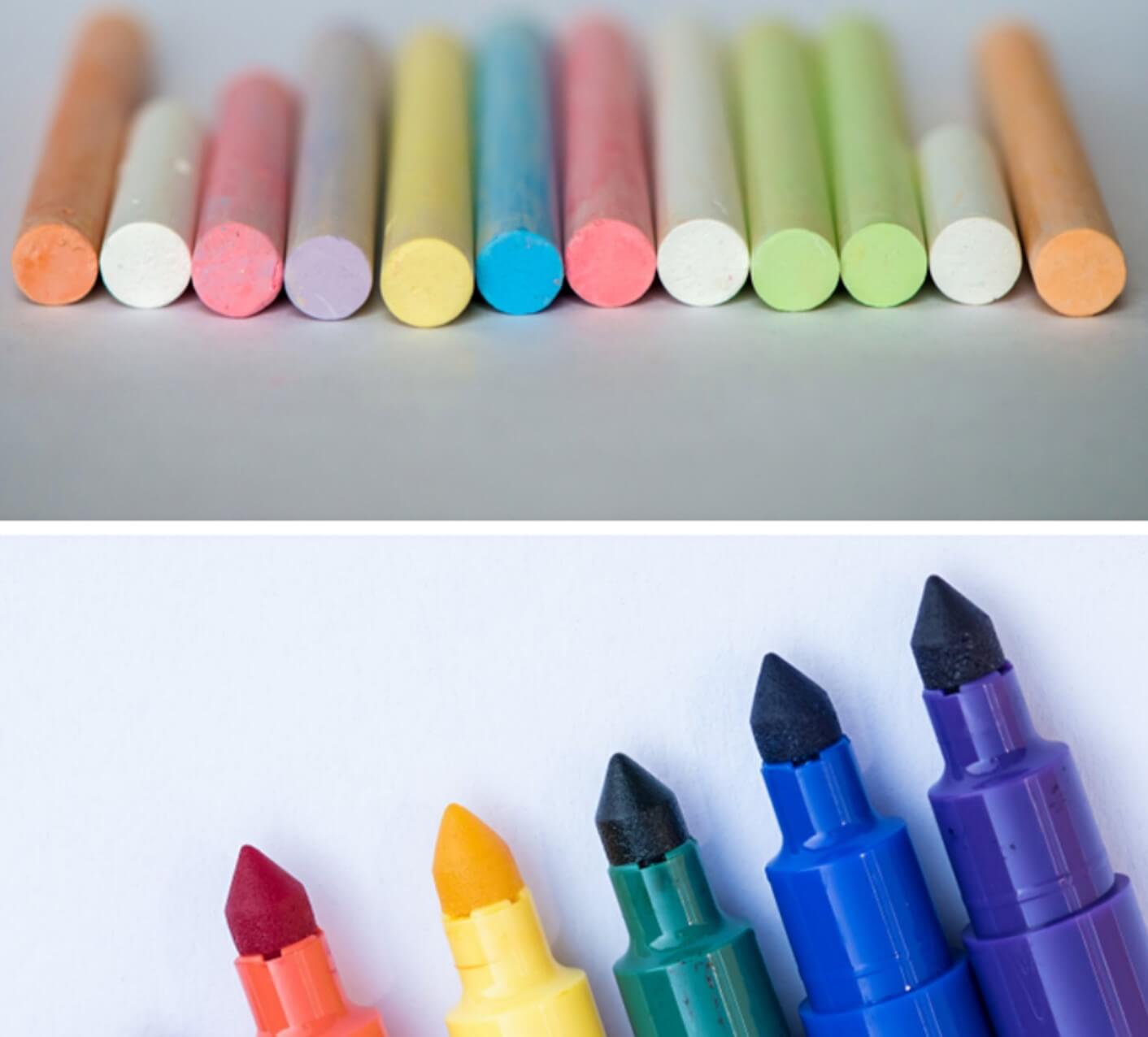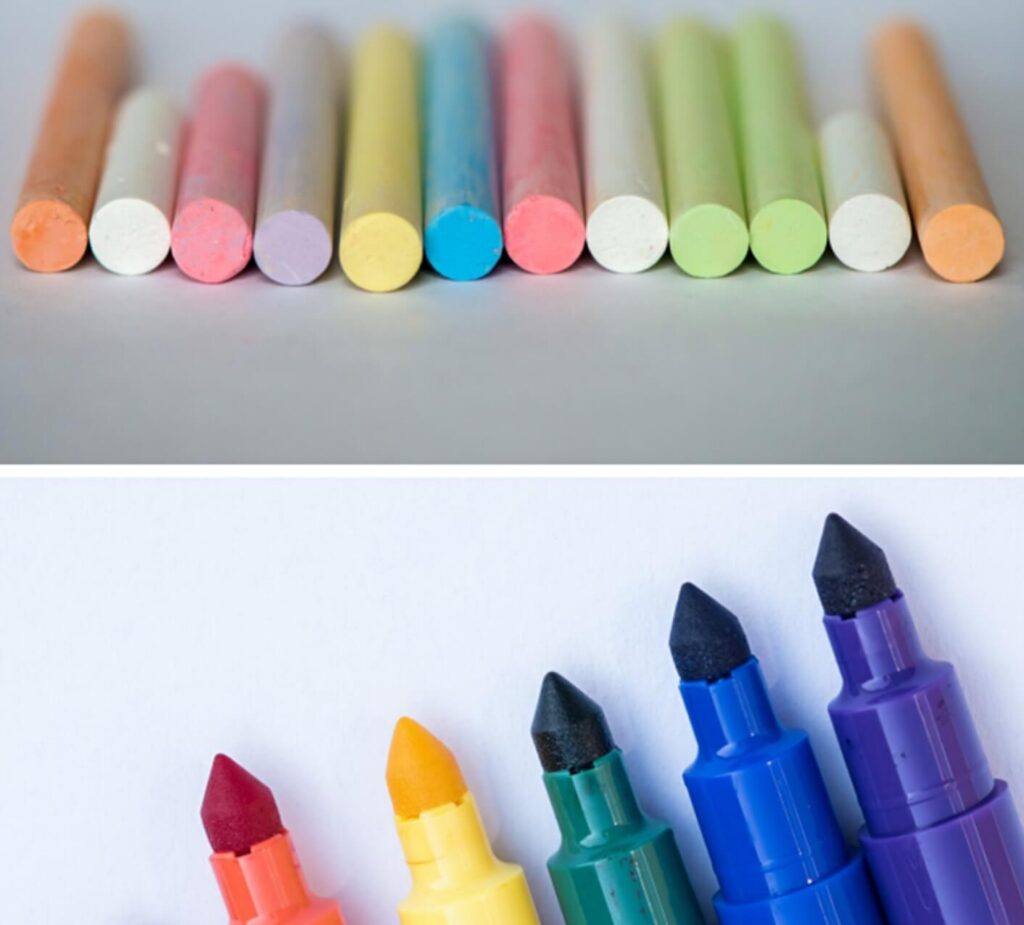 Some of the best grips to be found carry chalk and permanent markers with them at all time. Why is this? With these items, they can easily update the clapper and mark containers and gear as quickly as possible, when needed. Chalk is also useful for marking places on set that will need gaffer tape of semi-permanent marking. Permanent markers allow you to write on gaffer tape whenever needed to keep things organized.
9. Headset for Two-Way Communication
Not every grip uses a headset, but getting one that is both comfortable and reliable for you to use while busy on set can be very helpful. It allows you to easily communicate with other crew members while busying your hands with the things you need to do. Using one that is lightweight and comfortable makes it easy for you to go back and forth as needed and work without disruption.
Single-ear or dual-ear options are useful as are either over-the-ear or in-ear ones—it simply depends on your preferences. If you don't care about handsfree options, the push-to-talk (PTT) may be ideal so you can push a button when you want to reply and don't have to worry about your mic always being on.
10. Bubble Level
A bubble level is something that many grips find useful but it doesn't have to be on you at all times. You may have an app on your phone that allows you to set a level so you don't have to worry about the extra gear, but if not, you can use a bubble level in your tool bag to make sure you're always prepared. Gear tools can be quite heavy so you may want to consider a small, pocket-size bubble level for the small jobs. Life is busy for New York film grips, so you don't have to worry about carrying oversized gear on the job.