Covid Safe Video Production in Richmond, VA
In need of Covid Safe Video Production in Richmond, VA? The Coronavirus changed the way we work, and play. Widespread shutdowns in the film industry as well as to all non-essential businesses would be just the beginning of a long and drawn-out attempt at slowing the spread of this deadly virus. CDC guidelines would soon be established to bring crews back onto the film set. Today we continue with COVID safe video production in Richmond, Virginia but not without a laundry list of guidelines and recommendations from The Virginia Film Office, OSHA, and other regulatory offices.
Beverly Boy Productions works hard to provide COVID safe video production in Richmond. From offering contactless delivery of our COVID safe drop kits to providing added procedures on set for safety, our goal is always to keep our cast, crew, contractors, and communities safe.
COVID Safe Video Production Practices
Guidelines that are set forth by the CDC and in conjunction with practices established by the Virginia Film Office, now allow us to safely produce video once again. These COVID safe video production practices for Richmond filmmakers include day to day operations expectations and procedures for cleaning and operating on the film set or in the film studio.
For the safety of cast, crew, contractors, and the community at large, those producing films in Richmond are expected to:
Maintain social distancing of at least 6 feet when possible on the film set and in the studio.
Wear approved PPE including face shields or a face mask in areas where social distancing cannot be achieved as well as any time on set and not in front of the camera.
Using Zoning principals to establish clear zones in departments and reduce inter-departmental spread by requiring that each worker stays within his or her zone (or Zones) which are pre-established for the safety of all crew.
Frequently washing hands with pre-approved hand soaps, sanitizers, and other liquids that are proven to kill Coronavirus.
Disinfecting the stage, props, costumes, and any gear or equipment that is used on the set prior to use, during use, and the following use.
Video Production Drop Kits
Additionally, Beverly Boy Productions took action in March 2020 and began immediately adapting to the closed economy. To allow clients to continue to produce video while studios and film sets were closed, Beverly Boy Productions began distributing video production drop kits throughout Richmond as a way to allow for contactless video production from the safety of a client's home or office.
Our video production drop kits allow for COVID safe video production in Richmond, offering the following benefits:
Contactless delivery methods that allow you to receive your professional video recording equipment without any face-to-face contact.
Professional equipment that features point and shoot technology for fast, easy, and convenient capture of quality footage that we can edit remotely from our studios to produce quality video content for your brand.
Fully disinfected and ready to use equipment delivered to your home or office when you need it. No need to visit the studio or film set and risk getting sick.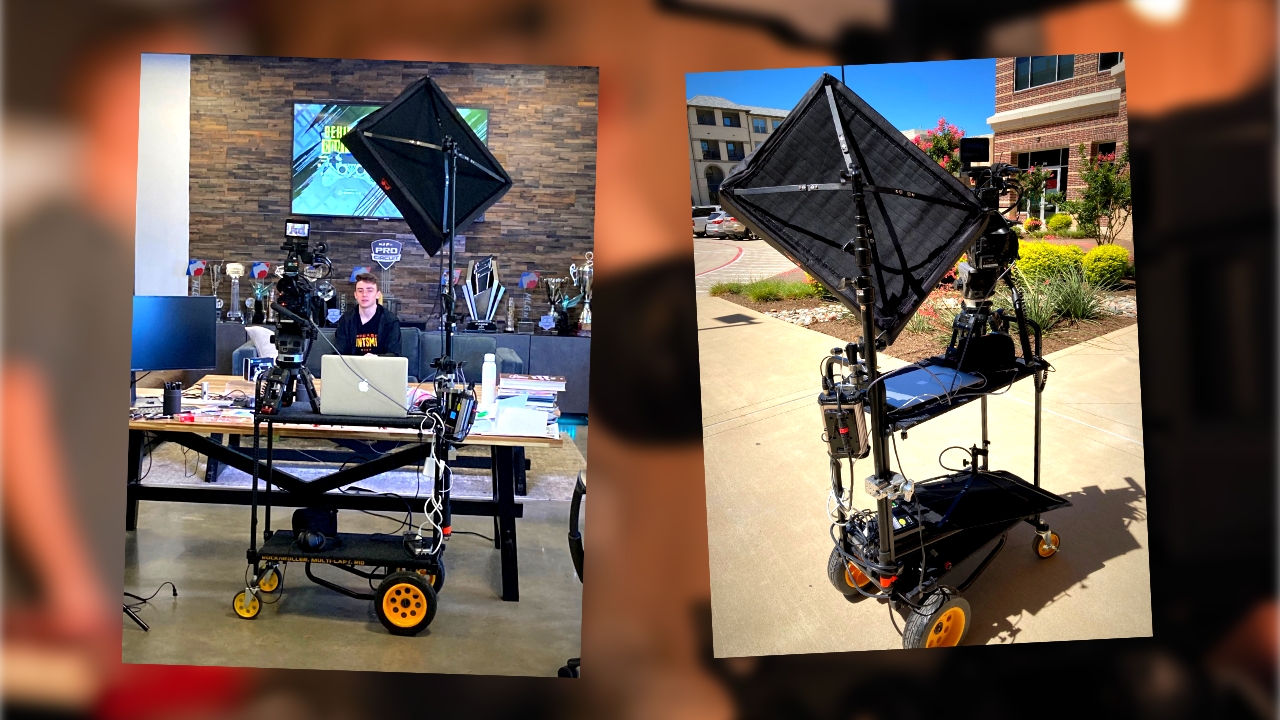 To learn more about how Beverly Boy Productions provides COVID safe video production in Richmond, or to order a video production drop kit, give us a call!
Get a Fast Free estimate!