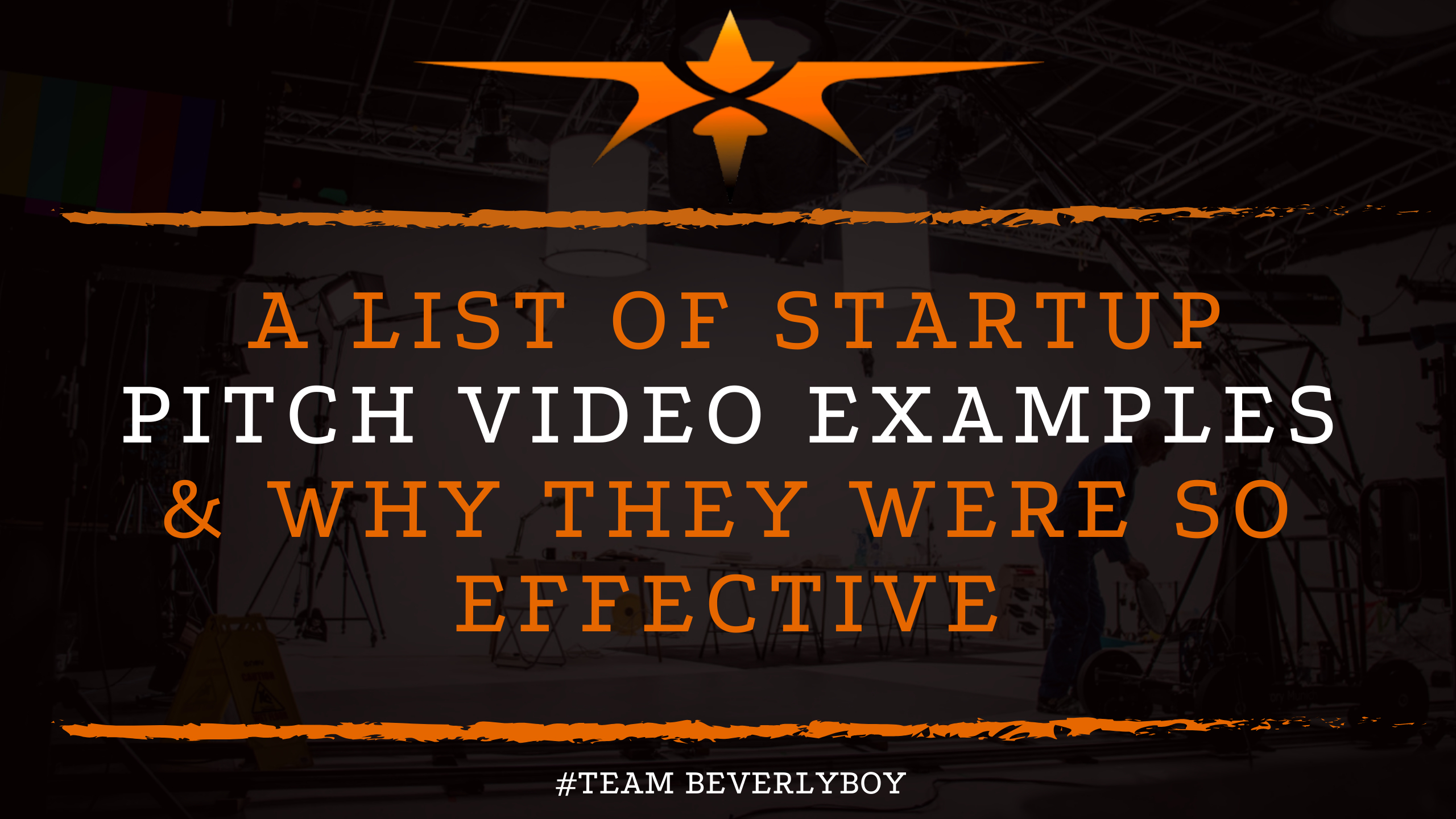 A List of Startup Pitch Video Examples & Why They Were So Effective
From the good, the bad, to the totally stinky (or ugly), we're talking about startup pitch video examples. Follow along as we dive into what makes these startup pitch video examples amazing for investors, equally amazing for a consumer audience, and (for some) even a little bit humorous. We're talking about everything that went great and a few things that went totally wrong with each of these startup pitch video examples, all so that we can assist you in coming to terms with what it takes to produce an amazing startup pitch that will grab the support of investors or consumers (or both)!
Etsy Plus Pitch Video
A flawless animation with amazing transitions and powerfully attractive color combinations, the Etsy Plus pitch video certainly grabs the attention of its audience and comes off like a pitch that's here to deliver. The attention to detail in this video is amazing, and sort of to be expected as it is a video pitch for a business that is built by, owned by, and loved by creators. Would you expect anything less?
Dollar Shave Club Pitch Video
Of all startup pitch video examples, the Dollar Shave Club pitch video has been touted across the board as one of the most successful pitch videos – ever! Not only did the videos created for Dollar Shave Club launch the company quickly into overnight success, their unconventional branding and promotion methods and limited audience targeting resulted in skyrocketing sales of something just about everyone needs – shaving products!
Verizon Data Breach Pitch Video
Although not technically a "startup" pitch, the Verizon data breach pitch provides an amazing representation of a well-produced video that is informative, utilizes images and sound for a captivating audience experience, and delivers key data regarding the concept.
PooPourri Pitch Video
Startup pitch video examples, like this one from PooPourri don't have to be overly serious, especially when we're talking about a product that is difficult to talk about. Sometimes, a little bit of humor can make the most challenging topics a little bit easier to address. PooPourri proved this with their pitch video which has garnered tens of millions of views making it one of the best startup pitch video examples by far!
Star Citizen Game Pitch Video
A video game pitch like none we've ever seen before, the Star Citizen pitch video by Chris Roberts delivers an engaging, interesting, and powerful pitch for the futuristic space challenge video game. Pitching the idea of dynamic content updates and ongoing changes to the navigation options he pitches a completely immersion focused space world that literally makes the user feel as if they are actively flying a spaceship or otherwise acting as a character within the game.
Segway-Ninebot Kickscooter Air T15 Pitch Video
Pitching a product that mixes electric scooter with Segway for convenience, style, and durability the Segway-Ninebot KickScooter pitch was simple but incredibly powerful. The video used a simple, stylized approach to mixing color in a very appropriate way so that, despite the video actually not speaking a single word, the entire message is delivered with ease! This alone is so surprising, what's more surprising is the product and features are covered most comprehensively despite the limited audio!
Oculus Rift Pitch Video
The Oculus Rift pitch video seeks to pitch "The World's Best VR Headset," and with unique graphics and special effects, this pitch video seeks to deliver! The pitch created strong following and huge investments for the Rift resulting in funding upwards of $2.4M compared to a goal of just $250K starting out! The video incorporates a healthy mix of detail, data, and testimonials to seal the deal!
The Everyday Backpack, Tote & Sling Pitch Video
Again, not technically part of a list of startup pitch videos, but important to include none-the-less, the Everything Backpack, Tote & Sling pitch video uses attention to detail and meticulous organization to show that this brand cares about its mission and is 100% focused on delivering an organized, accessible, engagement for its audience. You'll notice the smooth transitions and ideal pacing of the voice-over and what you absolutely cannot mistake is the confidence the voiceover artists has!
As you can see in this list of startup pitch video examples there are lots of great features to incorporate into pitch videos in order to gain the attention and support of investors for your startup business or for the launch of a new product or service that applies to your existing business. From animations and humor, to attention to detail and unique delivery of data, producing startup pitch videos that bring your idea and the value of your business to the forefront of your pitch can really take many forms.
Want more details? Give Beverly Boy Productions a call so we can talk about your startup pitch video! We can't wait to hear from you!