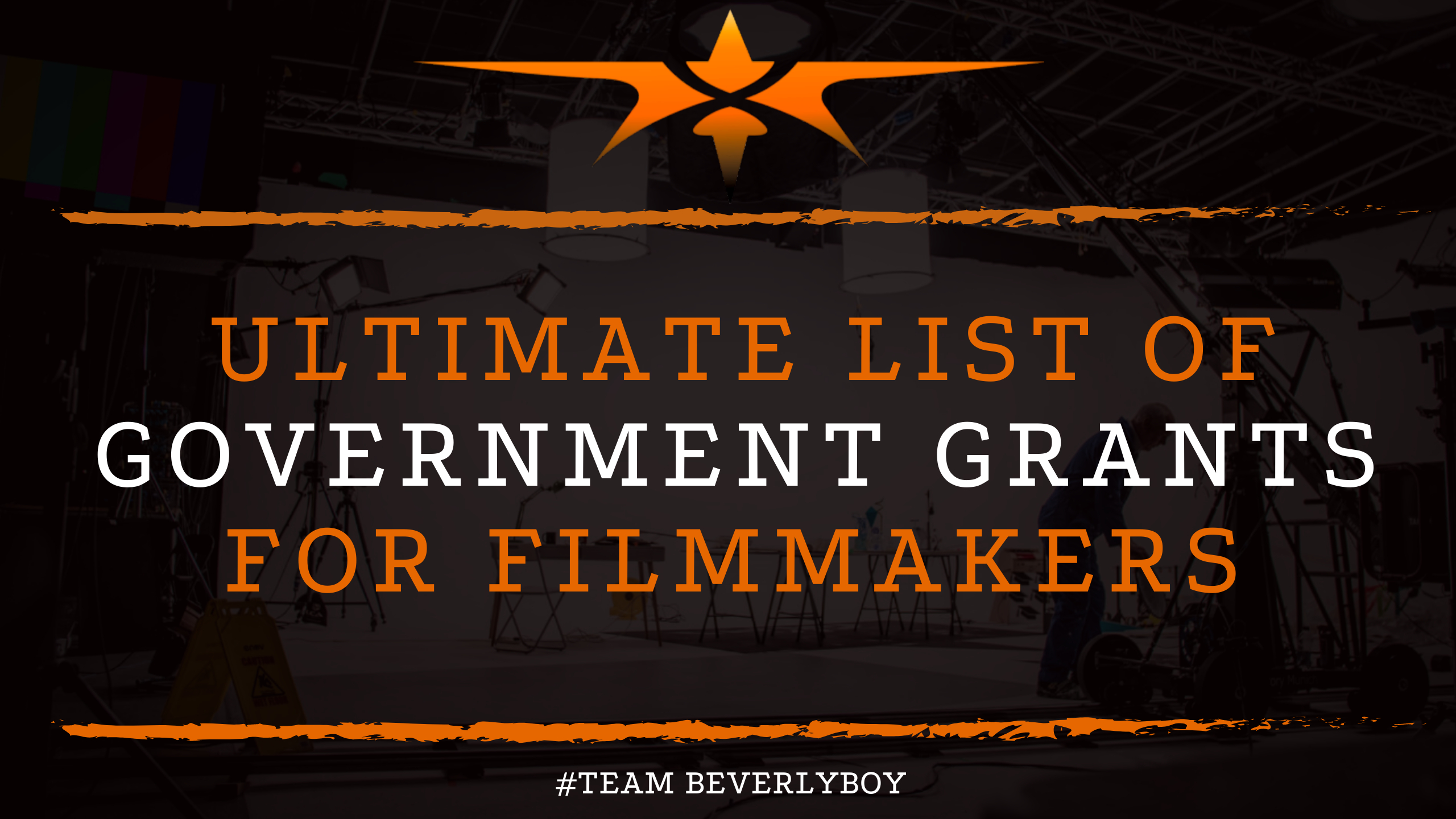 Ultimate List of Government Grants for Filmmakers
If you're at a point where you're ready to find funding for a project that you'd really like to get off the ground? You've got something to certainly be proud of. However, you might quickly find that generating funds for production just isn't as easy as you thought it would be. In fact, there's so much more the process of applying for grants and actually receiving awards any funding than just a quick and simple search.
You're likely to apply to many different grants. Including government grants for filmmakers!
Before you land the perfect combination of supportive financial assistance to get your project up and running.
In this list of government grants for filmmakers we're breaking down some of the most sought after government backed grants for film industry professions.
Many of these grants are rolling. While others are found on a more once a year, apply and wait basis. But they're all attainable!
Public Broadcasting Service
The Public Broadcasting Service established following the Public Broadcasting Act of 1967.
And provides funding and grants for filmmakers that focus on documentaries. Or stand-alone feature programs on topics related to history, health, religion and various others.
Film grants through PBS include both open call and unsolicited grants for a variety of production projects.
Independent Television Service
Another program that represents government grants for filmmakers but focuses primarily on documentary film funding.
The Independent Television Service represents the minority and underrepresented viewpoints of minority groups. Grants through ITVS are private corporations that Americans fund.
Open call grants through ITVS represent documentary funding and co-production financial services that vary for nonfiction works.
Corporation for Public Broadcasting
The Corporation for Public Broadcasting (CPB) film grants offers a number of support options and funding programs for children's programming, radio, and educational or cultural value television series' and shows.
Funds are limited but are regularly distributed for projects that coincide with the mission of the organization.
National Science Foundation
For filmmakers that engage in scientific content production. And particularly focuses on anything from zoology to astronomy?
They can consider seeking assistance through the National Science Foundation.
More than $5M in funding has been distributed for IMAX films, radio and various television programs.
While documentaries have access to grants through funding that has reached distribution volumes of $15M annually as part of the agency's Informal Science Education Department.
The National Endowment for Humanities
Featuring funding for documentaries, short films, and various humanities related projects, film grants through the National Endowment for Humanities (NEH) range in scope and in total support value.
Documentaries that have been fully- or partially-funded through the NEH include those on Helen Keller, women war correspondents during World War II.
As well as a number of other topics relative to their mission.