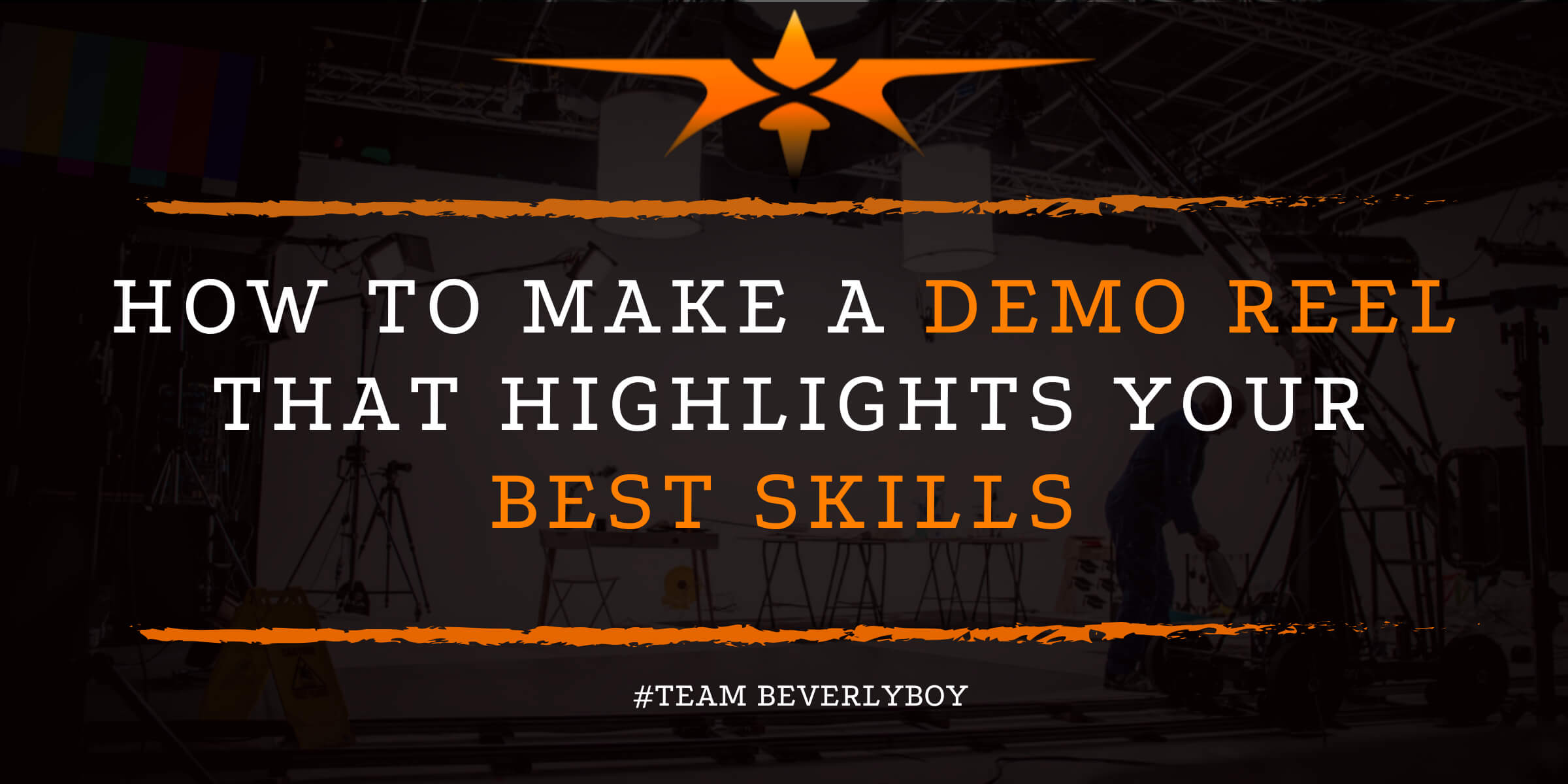 How to Make a Demo Reel that Highlights Your Best Skills
Video production is a highly competitive business with a mix of both freelance video editors and high end video production companies constantly vying for the attention of the next big client. The steps you take to create your demo reel and show off your best skills can literally make or break your business. Knowing how to make a demo reel that highlights your best skills is the equivalent of knowing exactly what it takes to sell yourself and nail clients. Just remember, you have about 25 or 30 seconds to show 'em what you got, so make it count!
Show Off Strengths
As you work to create your demo reel, think of the strongest points in your skills and how you can show off your best work. While there's really no right or wrong, the average reel has about 30 seconds to grasp the attention of the client and wow them without leading into potentially boring territory.
If you're aiming for a role in visual effects, especially as a visual effects director, your demo reel should be packed with stunning effects that showcase your ability to compliment a story and captivate the audience. Demonstrate your ability to produce a wide range of effects techniques in your visual effects demo reel and showcase only your best work that is up to date with the current demands of the industry. There's nothing worse than an outdated demo reel!
If you're vying for a job as film editor, you need to demonstrate your strengths in visual editing and your ability to use your editing skills to capture the essence of a story and deliver it flawlessly. Consider a wide range of shots in your film editor demo reel to show the client your ability to work in a diverse environment with various forms of footage such as action scene, individual interviews and transitional shots. If you can create a reel that is focused specifically on the type of film your client is seeking and which highlights your skills as they would apply to the client project–do it!
Tie It Together with Music
A demo reel that uses music to tie together the entirety of the film will keep the viewer engaged and may stick with them longer. Make sure the music you choose isn't distracting though! You don't want your client paying more attention to the song than they do to your editing skills and ability to provide the type of work they need. Although Royalty-free music is often recommended against in film production, this is one time where it may be a good idea to incorporate that Royalty-free mix in. You can almost guarantee this form of music won't be overly distracting or even recognized by the client and since you're not selling your reel it's safe for legal use.
Share, Test, Edit, Repeat
Once you've taken the steps to create a demo reel from scratch that you can share with potential clients, start sharing and capturing feedback that you can use to further improve your demo and to ensure you are showcasing the best skills in the best possible way. Share with trusted friends and family first and then branch out to share with industry coworkers or experts that can provide raw feedback. Take every bit of feedback that you receive and consider how it can be used to improve your reel.
Once you've made edits to the reel and shared again with family, friends and those in your network, start testing the reel outside the safety and comfort of your network. Optimize the demo reel so that it can be found and enjoyed on mobile platforms as well as by those using a desktop. This way, any potential clients that see the reel can appreciate the user-friendliness of your production. Use the data you gain from analytics on your publicly shared demo reel to help you further improve the content.
Knowing how to make a demo reel that highlights your best skills and captivates the viewer is what will help you ultimately land more clients. Take the time to actively update your demos on a regular basis to show your continued evolution of top skills and what you can do for your clients.
Allan McKay is an employer who looks at demo reels. Check out his video talking about the mistakes many people make: