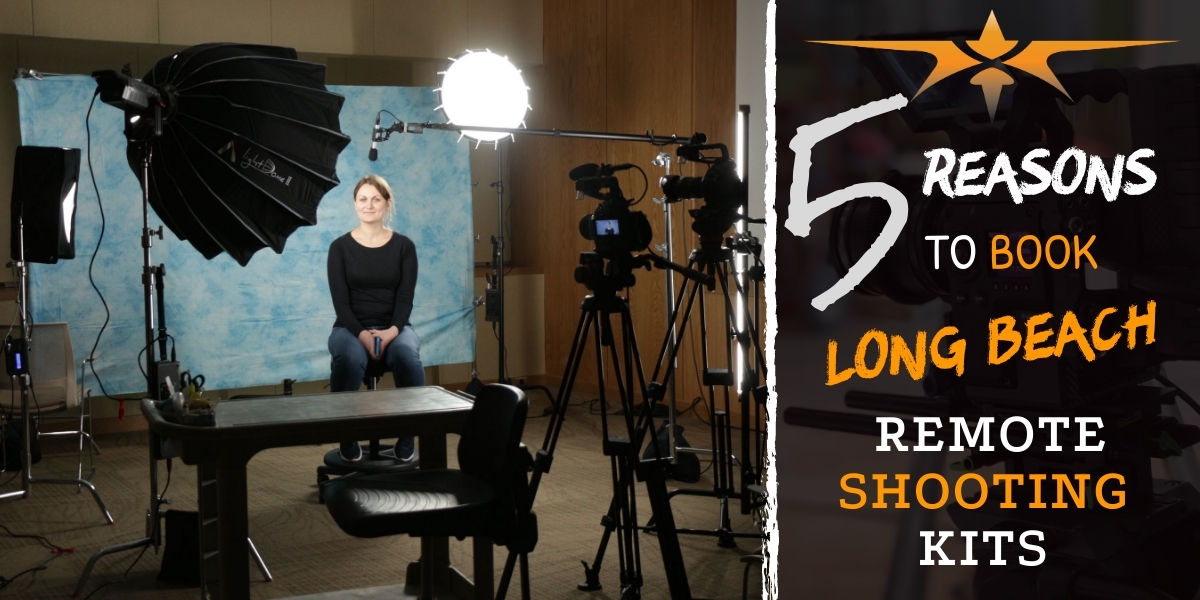 5 Reasons to Book Long Beach Remote Shooting Kits
At Beverly Boy, we provide Long Beach remote shooting kits that have contactless video recording capabilities and exposure control safety precautions. These are important gadgets to use when filming during COVID-19.
In the same manner, in which your crew would operate the camera and lighting system in your studio, remote shooting kits are used in the same way to produce top-quality video footage, with limited contact & zero face-to-face interaction. Our company is currently servicing the entire South Florida area, including nearby cities like Lakewood, Carson, West Carson, and Los Alamitos with virtual shooting kits. Here are the top 5 reasons to book Long Beach remote shooting kits.
Book your Long Beach drop kit now
#1 Social distancing with Remote Video Kits
Video production has been struggling just like other fields, ever since the social distancing rules came to play. But that has not stopped us from crafting creative video content for our customers. To adapt with the times, remote video kits offer a combination of lens, microphone, lighting, and live web streaming production in one, easy-to-use, sanitized, kit.
When you get a virtual filming package that is customized to meet your needs, they can include teleprompters, wireless camera equipment, additional lighting, and audio, or anything else that will enable your filming experience, as you maintain social distancing standards. In fact, Long Beach remote shooting kits are installed by an expert who will kick off the filming session once they leave the room.
#2 Hands-free production with Long Beach Video Drop Kits.
The best way to reduce the risk of COVID-19 transmission in the film industry is to use contactless video production. Long Beach video drop kits offer an opportunity for camera crews to engage in a hands-free production, no matter the type of project they want to execute.
When you book a mobile shooting kit in Long Beach, you will also provide the supplier with your production needs, so that they can design a video drop kit solution that will meet your needs. You can order a simple rig that constitutes a single camera system with basic remote features, or a complex multi-lens camera system that features added video production equipment that can be controlled wirelessly, as you reach for your production goals.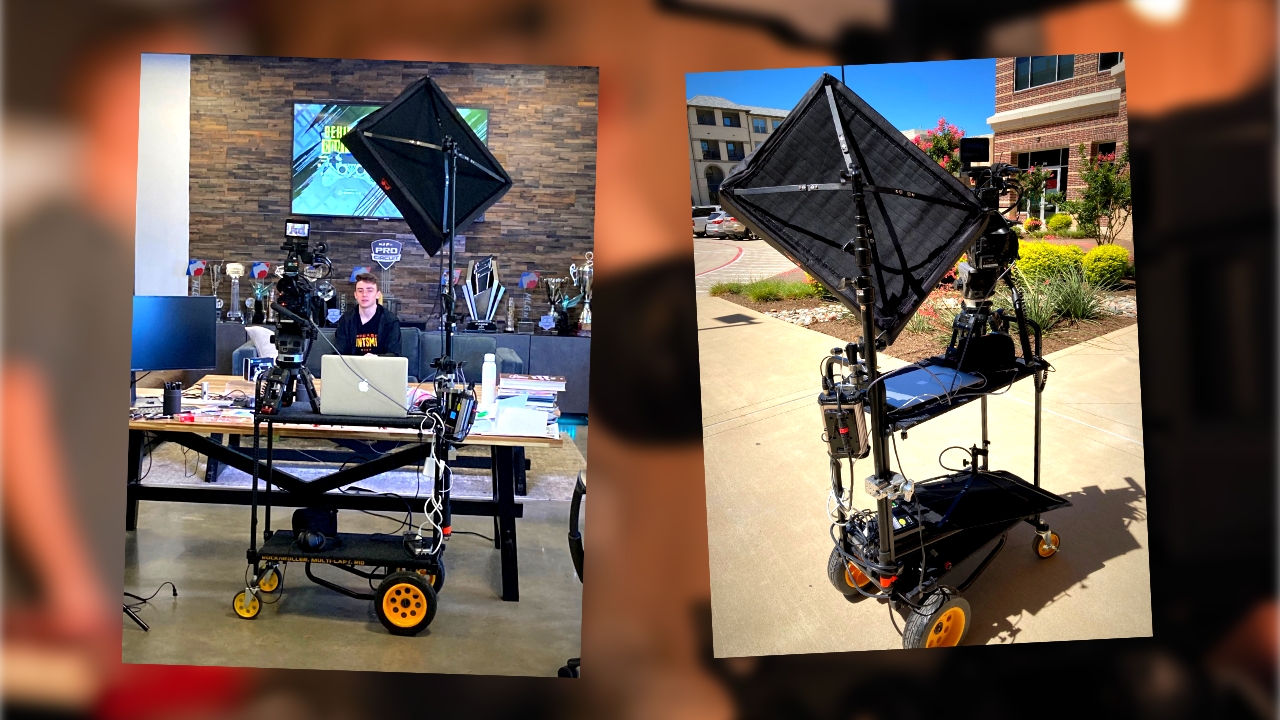 #3 A Virtual Filming Package Meets Your Needs
The Long Beach remote shooting kits from Beverly Boy Productions have the same equipment that a traditional, on-site camera crew would use if they were filming a project in any location. The difference with the kit is that the crew will be recording the video far from the room where the actors/actresses are being filmed.
The virtual filming package is both easy & safe because the rig comes pre-configured for your project. You will also get step-by-step shot coordination when shooting your viral video. A typical virtual filming package will contain a professional camera that is positioned on a moving cart, which also features lighting, audio equipment, and a laptop. Everything that will help you carry out your project as you minimize the increase in Coronavirus risks will enable you to shoot quality projects for your viewers.
Book your Long Beach drop kit now
#4 Get Long Beach Production Gear on Demand
If you have a shoot in North Pine or Zaferia, you can easily schedule the delivery of Long Beach remote shooting kits for your production, almost immediately! Just call Beverly Boy Productions to discuss how you are going to order Long Beach production gear on demand.
There are lots of possibilities when using a sanitized production kit. For instance, you can comfortably film a shoot remotely, keeping your crew and actors safe. The moving cart and camera equipment are designed for camera crews to film with ease. You can decide to place the camera in the desired location, but leave the lighting, and audio to be organized remotely. Alternatively, you can have the entire setup completely wireless. When the recording is done, the equipment is returned, sanitized, and ready for the next project.
#5 Sanitized Production Kits for Your safety
There are places where filming can be challenging, especially if social distancing is in question. To counter this issue, sanitized production kits will help you to stay safe, as COVID-19 continues to challenge the production community and society at large.
Using contactless, Long Beach remote shooting kits is one of the ways that Beverly Boy Productions is contributing to providing safe, video production capabilities for production crews. Sanitized production kits enable cameramen to take on video production projects in various locations, regardless of COVID-19 alerts.
With safe equipment that can be remotely operated by a drop kit technician, your crew will be kept away from the actors/talents, to ensure social distancing is maintained.
If you want to book your Long Beach Remote Shooting Kits, or if you have any questions about their usability, contact Beverly Boy Productions today. We are here to provide you with the perfect solution of filming, as you adhere to social distancing policies set forth by the CDC. Our team is ready to plan the contactless delivery of your Long Beach video drop kits, once you discuss your project needs with our team. Talk to us today, we are here to support your production objectives.