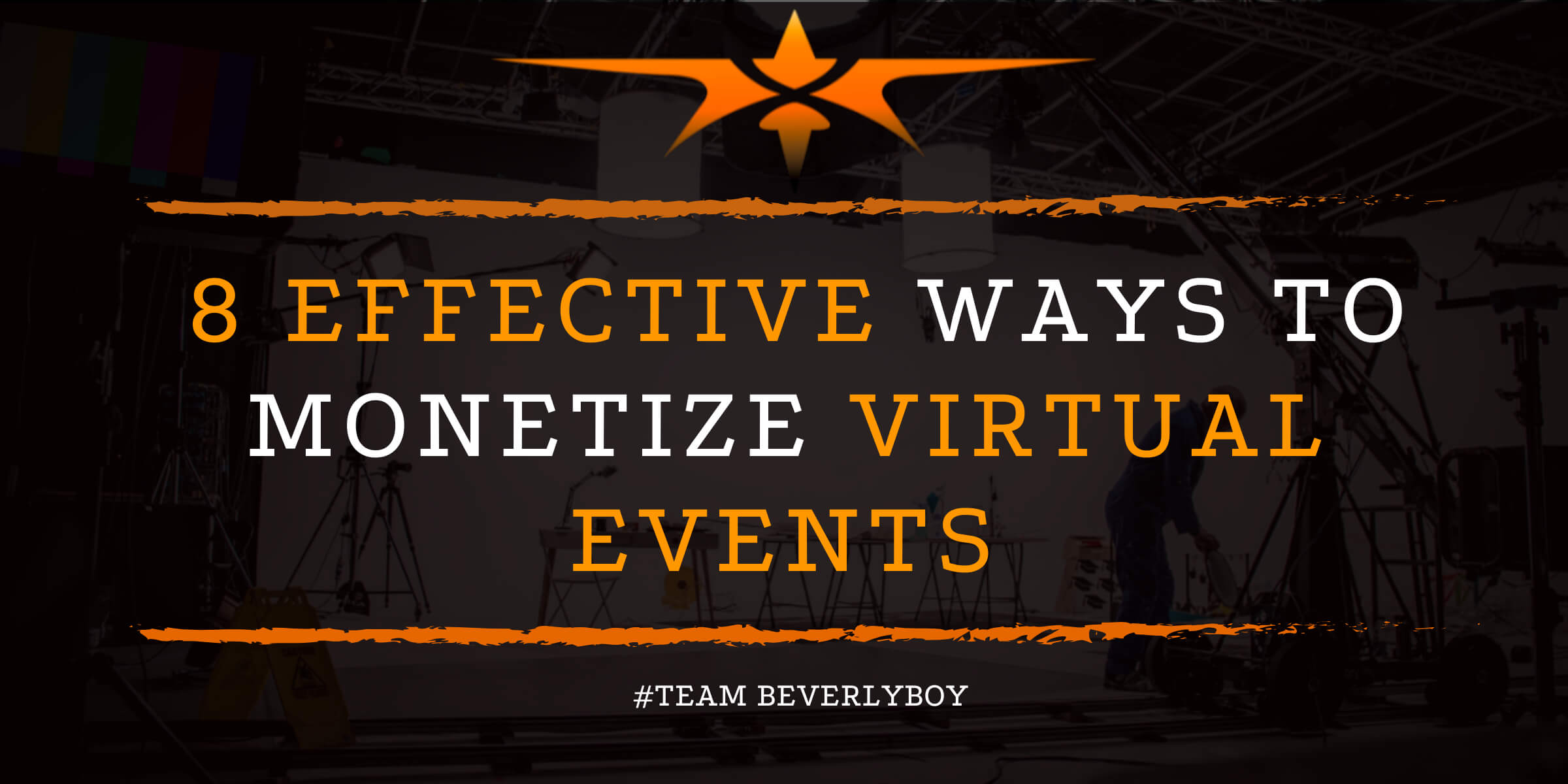 8 Effective Ways to Monetize Virtual Events
Connecting attendees, sponsors, and those in your virtual event audience with one another is one of the many benefits of hosting virtual conferences, trade shows, and other over-the-internet events now that COVID-19 and the worldwide pandemic have made it difficult to continue in-person events and programs.
While virtual events represent a great opportunity to connect with consumers despite social distancing requirements, you must find ways to monetize virtual events in order to stay afloat and for the events to be worthwhile from a business standpoint. We've compiled 8 effective ways to monetize virtual events so that your business meets the intended financial goals.
Get a Fast Free estimate!
1. Sell Tickets to the Event, or VIP Access
If you want to make some revenue off each attendee, consider selling tickets to the event and requiring payment in order to attend. Revenue from ticket sales is usually a major source of income for in-person events and can make up a substantial percentage of virtual event income too!
2. Sell Merchandise During the Event
Merchandise sales represent one of the best ways to monetize virtual events because it provides the attendee with something tangible for their cash investment. Selling products during your event via an online marketplace as well as both before and after the event is recommended for maximum revenue.
3. Sell Advertising Space to Event Sponsors
One of the most effective ways to monetize virtual events has nothing to do with selling to the consumer. In fact, offering advertising space for sale to event sponsors is a great way of generating revenue while offering other websites or vendors an opportunity to benefit from your attendees.
4. Offer Individual Session Access for Sale
This method of monetizing virtual events involves a pieced together approach that might appeal to some frugal or budget conscious attendees. Instead of selling tickets to the entire event, offer access to individual event sessions for a flat fee. The lighter-touch may bring greater reach and higher attendance to your virtual event.
5. Offer a Group Access Ticket Package
Sometimes the best ways to monetize virtual events is not about collecting income from a single attendee, but rather about collecting from an entire group of virtual event attendees at a given time. Offering a group rate or access rather than individual access may appear to be a better deal for employees or corporations seeking to attend.
6. Gamify the Event
Games are engaging and fun, they attract attendees and they keep your existing attendees interested. Sell sponsorship packages for each game or set of games to monetize the event and offer an "exclusive" sponsor game for maximum revenue.
7. Sell Sponsorship to Webcasts
Webcasts are the individual sessions or "mini" events that make up your virtual event. Selling individual sponsorship opportunities for each webcast represents one of the most effective ways to monetize virtual events from start to finish. Allow webcast sponsors access to the list of attendees to that portion of the event so that they can incorporate an "exit action" advertisement to consumers to generate ROI.
8. Charge Speaker Fees
Finally, one of the many effective ways to monetize virtual events comes from collecting income from the vendors and speakers that are part of your event rather than from attendees. Charging speaker fees allows you to collect revenue from the event and ensures a greater chance that those who do speak at your event are better prepared for success.
Need help figuring out ways to monetize virtual events or the next steps to hosting your virtual event? Give Beverly Boy Productions a call today!
Get a Fast Free estimate!