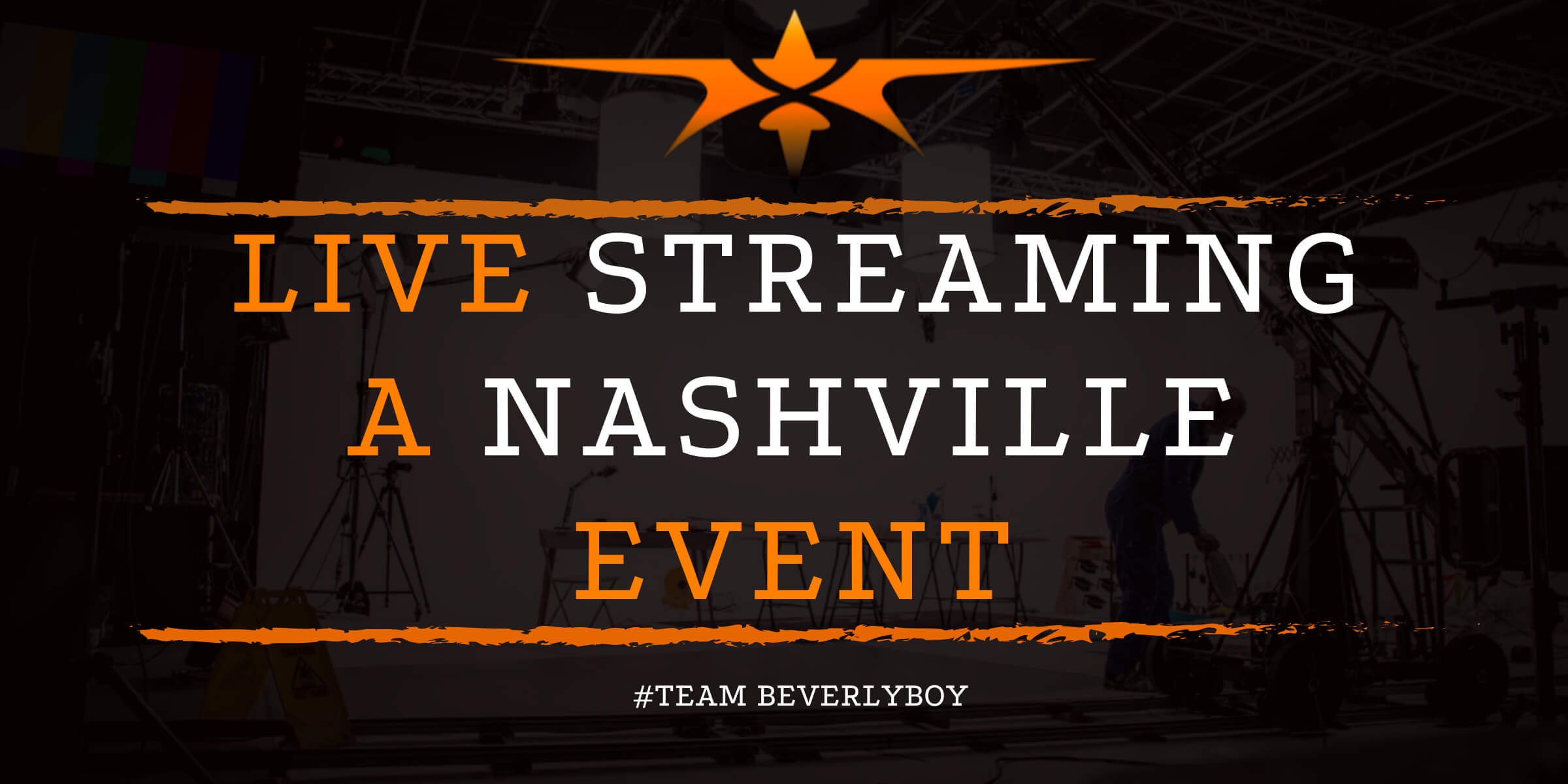 8 Questions to Ask Before Live Streaming a Nashville Event
Live streaming an event can help you to reach anyone you want, whether they can make it to your event in-person or not. From living far away to your event venue being too small, there are reasons why live streaming a Nashville event may help you to appeal to the audience of your choosing, wherever they may be.
These 8 questions below will help you find the best video production company for the job. You don't want to work with someone only to find out that they don't know what they're doing at all. Always look for quality and a great way to do this is to ask the following questions to ensure you're getting the best live stream production services in town:
1. Are you equipped with gear and knowledge to provide reliable live stream services?
With live streaming being a relatively new technology, you'll discover that not every production company knows how to provide top-notch services for live stream events. Make sure to ask the company you have in mind if they have expertise and experience in live streaming services, so you can be sure you'll have a reliable crew for live streaming a Nashville event!
2. Can you stream to the platform we'd like to use?
Some live streaming services only allow specific platforms, since they may have contracts with them. So, say you want to stream on YouTube or elsewhere? You'll want to make sure that the crew can help you stream wherever you want.
3. Can you provide technical support as needed?
If you're new to live streaming, you'll most likely need technical support. Even if you've been around the block with live stream events, it can help you to work with professionals who can provide technical support in real-time to ensure that there is no down time during your streaming and so your viewers can have a great viewing experience.
4. Will you take care of the live streaming during the event?
If you're sharing a live event, chances are you that you will have a lot on your plate during the event. This is why it's important to ask the production company if they'll take care of the live streaming aspect of the project so you can focus on the rest.
5. Do you need internet connectivity or does 4G work?
In places where WiFi is not an option, you want to know what type of internet connectivity options are available and what will be needed so you can share your live stream with your audience. Talk about the technical issues that could arise without a solid connection and what the crew has in place to prevent disruptions to your live stream.
6. Do you use top-notch equipment for quality broadcasting?
You're paying a top company for live streaming a Nashville event, so you will want to make sure they're fully prepared for the job, and that includes using top-quality gear. State-of-the-art equipment makes a difference in the outcome of your project. Ask the team you plan to work with what they plan to use.
7. How many cameras do you plan to use in the project?
Another great question, this one helps you know what to expect in terms of visual quality. The more cameras, the easier it will be to provide the best views and shots for your audience. It also ensures you always have a camera shooting, even if one goes down. .
8. Can text or graphics be used in the overlay?
You'll want to know how graphics can be added in your live stream. Discuss the idea of incorporating graphics into your live stream and how it can work. If you'd like to share PowerPoint presentations, discuss this as well. You'll want to make sure to discuss everything so there are no surprises during the event.
Beverly Boy Productions has the experience you're looking for and we can offer reliable live streaming services for anything you have in mind. If you're ready to start live streaming a Nashville event, simply give us a call!