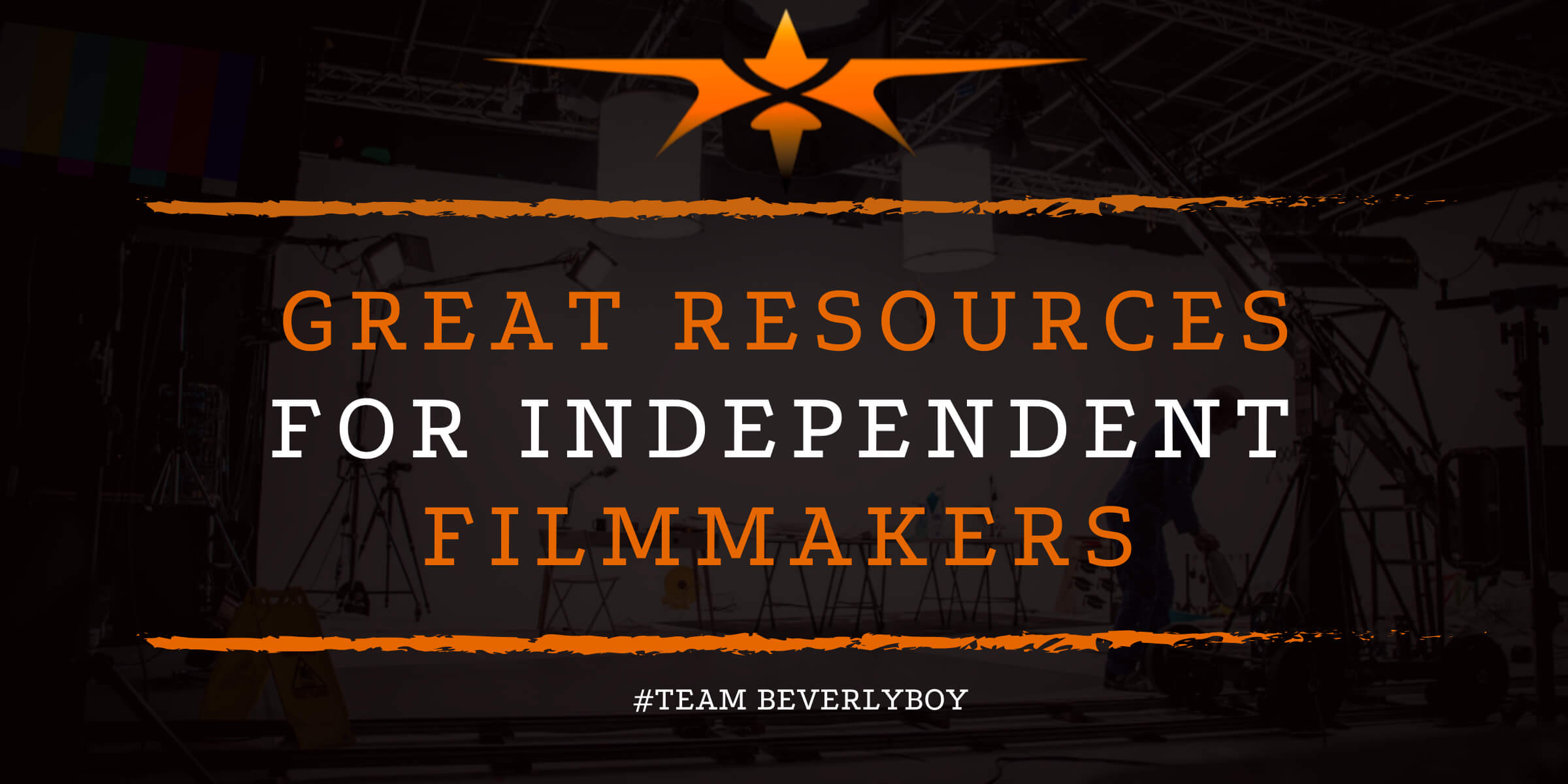 Great Resources for Independent Filmmakers [Top Guide]
With technology all around us, it's no surprise that the Internet serves as a hub for filmmaker information. There are plenty of blogs out there surrounding the film industry, but which ones provide the best resources for independent filmmakers? No worries – we've got you covered. Now, let's take a look at some Great Resources for Independent Filmmakers.
IndieTalk is a community of filmmakers where members can discuss and share ideas. This site has forums that are organized by categories in the field of filmography. Some of these categories include screenwriting, cinematography, editing, and gear. It's a great community for filmmakers of all experience levels.
Film Riot is an entertaining video tutorial site that covers just about every topic in the industry. From learning CGI, to film casting, to music video tutorials, Ryan Connolly is the one that teaches you all of the tricks.
After watching your first episode, you'll immediately see that this host likes to have fun with his tutorials. His episodes stray away from the monotonous, step-by-step format of regular tutorials. So, you won't just learn new skills – you'll have fun with it!
This blog is an all-around great community for filmmakers in the industry. With content on software updates, industry news, and other helpful info for filmmakers, its articles cover a wide range of topics. Filmmaker is full of valuable information, in their articles as well as their public forum.
IndieWire essentially merges the worlds of filmmakers and film fans. This site consists of everything from film reviews, to helpful blog posts, to other types of content written by indie filmmakers (and fans too). Below are a few more Great Resources for Independent Filmmakers.
Shooting People has been helping filmmakers connect and collaborate to get their films made, seen, and shared since 1998. The vibrant online community is UK wide and includes a job and funding directory, a member network and forum, daily email bulletins with industry news and opportunities, as well as competitions for filmmakers, actors, and screenwriters. Shooting People possesses award-winning members that have been nominated at BAFTA and the Oscars.
StudioBinder works as your own personal production manager. Through one, user-friendly platform, companies can break down scripts, organize call sheets, build shooting schedules, and more. StudioBinder helps keep everyone in your business on the same page.
Raindance is known as one of the largest indie film festivals in Britain. But Raindance's website offers a myriad of resources from industry professionals as well as members of the Raindance team.
Raindance posts helpful articles and news posts, but it also offers higher education courses through 3 fully-accredited film programs: Higher National Diploma in Film, Higher National Diploma in Film Acting and Film, and Raindance's postgraduate degree.
NoFilmSchool is one of many great resources for independent filmmakers, but it's especially helpful for DIY creatives. This blog is run by Ryan Koo, a filmmaker who's based in Brooklyn. Koo's site discusses the various aspects of how to build a long-lasting career as an indie filmmaker, writer, editor, and many more.
This site is a great resource for video production education. Filmmaking Lifestyle posts articles on business, editing, filmmaking, and marketing on its site. It also features an entire tab of resources dedicated to specific categories of the industry, like coaching and attaining jobs in film.
Filmmaker IQ is basically a group of filmmakers that address a wide array of topics. With content covering behind-the-scenes work, editorials, lab screenings, and courses on a variety of subjects, Filmmaker IQ is a fun and interactive blog for indie filmmakers.
Indie film producer Ted Hope built Hope for Film as a home for his blog posts, which cover the film industry as a whole, issues and actions, and more. Hope possesses a wealth of experience as a creator and advocate in the film community, which makes for some interesting and inspiring content.
John August is a notable and accomplished screenwriter that's contributed to films like Big Fish (2003), Charlie and the Chocolate Factory (2005), and Corpse Bride (2005). August established his blog in 2003, but his content has increased significantly since then. Nowadays, it serves as a library of information for indie filmmakers.
His blog also features a section dedicated to scriptnotes, where he and Craig Mazin discuss many different aspects of screenwriting. If you're a screenwriter, this blog could be a great resource for you. Hope you enjoyed these great Resources for Independent Filmmakers.