5 Reasons to Book Waukegan Remote Shooting Kits
Filming during COVID-19 has its challenges. Using remote shooting kits is the solution you need because the kits provide contactless video recording and exposure control. Just as your crew operates the camera and lighting system in your studio, they can apply the same techniques when working with remote shooting kits to produce top-quality video footage with limited contact & zero face-to-face interaction. Our company is supplying quality remote kits across the entire Northeast Illinois area including Gurnee, Beach Park, Zion, and Lake Forest. Here are the top 5 reasons to book Waukegan remote shooting kits.
#1 Social distancing with Remote Video Kits
It is tough to produce a quality video without adhering to social distancing concerns in the current environment, but that is where remote video kits come in. In a single, sanitized kit, the following equipment can be found, a pair of lens, microphone, lighting and live web streaming production. But you can also get a custom virtual filming package that is designed to meet your needs. Since your project has unique needs, you will get additional equipment in your rig which might include one, or a set of the additional equipment like teleprompters, wireless camera equipment, additional lighting and audio, or anything that will help you produce quality videos as you maintain absolute social distancing standards. In fact, Waukegan remote shooting kits are installed by a certified technician who will control the entire production from a remote location.
#2 Hands free production with Waukegan Video Drop Kits.
Contactless video production is the best way to film a project if you want to curb COVID-19 transmission. A safe hands-free production using Waukegan video drop kits will help you to film without worrying too much about the safety of your crew members. Each kit usually has different features and properties. So, when you book a mobile shooting kit in Waukegan, you have to provide the supplier with your production needs so that you can get a custom video drop kit solution that will assist you with your production goals. On a general scale, these rigs can consist of a single camera system with basic remote features, or a multi lens camera system with complete wireless control, and all the required video production equipment that your project needs.
#3 A Virtual Filming Package Meets Your Needs
Waukegan remote shooting kits from Beverly Boy Productions are easy to use. Even a a traditional, on-site camera crew who works on different projects in various locations can have an easy time with the kit. The beauty about using the production kit is that it allows your crew to capture a high-quality video without being in the same room as the actors or camera talents. A virtual filming package will not only contain your preferred production equipment, but it will also feature step-by-step shot coordination that makes it easy to remotely capture the footage for your viral video. A typical virtual filming package will also contain a professional camera, audio equipment, a laptop, and lighting, where all the listed gadgets are positioned on a moving cart. Once you get your custom kit, you have everything you need to capture a professional video without placing your film crew and camera talent in a position where you can cause an increase in Coronavirus risks.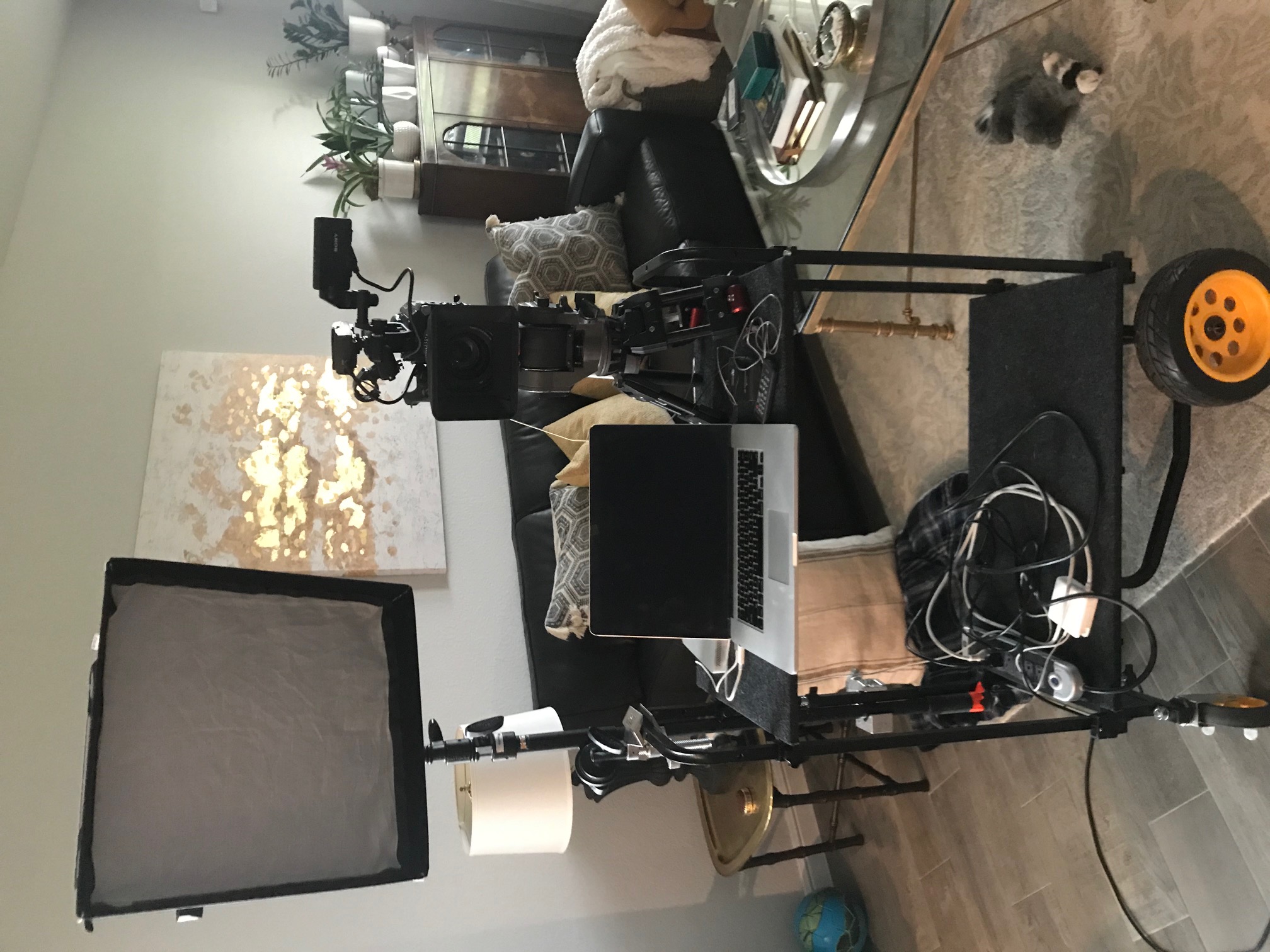 #4 Get Waukegan Production Gear on Demand
Are you planning to film in a good facility along the S Sheridan Rd in Downtown Waukegan, or do you want to shoot around the Imperial Tower area? Whatever the case, you can easily schedule the delivery of Waukegan remote shooting kits right away! Call Beverly Boy Productions to help you with the steps of ordering your Waukegan production gear on demand. It is time that you start filming your next projects with a sanitized production kit. The moving cart and camera equipment have all that is required to make it easy for you to shoot your film. When you look at the production kit, you will find that you can easily control the positioning of all the gadgets in the rig, including the lighting, and audio set up. But you can choose to place the camera in the desired location. When the recording is complete, the rig is returned, sterilized, and placed ready for the next shoot.
#5 Sanitized Production Kits for Your safety
Sanitized production kits will keep you safe at this time because production crews can easily be exposed to COVID-19. As the pandemic continues to create challenges across the board, Beverly Boy Production has created contactless, Waukegan remote shooting kits that offer an opportunity for production crews to film their projects safely. Sanitized production kits will help you to shoot your project regardless of any concerns going around about COVID-19. Once you order your kit, you will get sanitized equipment that is remotely controlled by a drop kit technician. At the end of the day, you will reduce your team's exposure to COVID-19.
Do you want to place an order for your Waukegan Remote Shooting Kits? Beverly Boy Productions is at your service. We are here to provide sanitized kits that will simplify your production processes as you observe the CDC social distancing standards. Our contactless delivery of Waukegan video drop kits is available to any production crew or client operating anywhere across the entire Northeast Illinois area.