5 Reasons to Book New Bedford Remote Shooting Kits
It is important to stay safe as you go about filming during COVID-19. To help you out, remote shooting kits provide contactless video recording and exposure control that ensures safety during a video production. Just like your team knows how to control the camera and lighting system in your studio, they will find it easy operating the equipment in the remote shooting kits. In the end, these kits will help you create top-quality video footage with limited contact & zero face-to-face interaction. Our team can safely deliver remote shooting kits anywhere across the entire Southeast Massachusetts area, including Fairhaven, Acushnet, Fall River, and Somerset. To help you understand better, here are the top 5 reasons to book New Bedford remote shooting kits.
#1 Social distancing with Remote Video Kits
Video production has been greatly affected by the social distancing guidelines that are in effect around the world. Despite the many challenges brought by COVID, Team Beverly Boy has come up with remote video kits that consist of production equipment like a pair of lens, microphone, lighting and live web streaming production equipment. A custom virtual filming package is fitted with all necessary equipment you will need in your production processes. The package may also include additional gadgets like teleprompters, wireless camera equipment, additional lighting and audio, or other tools that may be required in your project, as you observe the social distancing standards. In fact, New Bedford remote shooting kits are fitted by a technician who will not be in the same room as the actors when production starts; the technician can control the production, remotely
#2 Hands free production with New Bedford Video Drop Kits.
Contactless video production offers safe, hands-free production which helps to reduce the risk of COVID-19 transmission. With the various types of New Bedford video drop kits available on order, each kit is uniquely packed to cater to different needs. When you book a mobile shooting kit in New Bedford, you also have to furnish the supplier with the needs of the project, so that they can prepare a video drop kit solution that suits your production goals. These rigs can contain a simple single camera system that has basic remote features, or a complex multi lens camera system that is wirelessly controlled, featuring all the added video production equipment that can be controlled wirelessly.
#3 A Virtual Filming Package Meets Your Needs
Beverly Boy Productions is offering New Bedford remote shooting kits that contain the majority of the equipment that is required when a traditional, on-site camera crew shoots on location. The main advantage of using the remote kits is that it allows a crew to film a project remotely, away from the venue where the actors or camera talent is being filmed. The virtual filming package that contains sterilized production equipment, and step-by-step shot coordination will enable you to capture the best footage for your viral video. When you take a look at a typical virtual filming package, you will see that it comprises a high-grade professional camera which is positioned on a moving cart, that also has lighting, audio equipment, and a laptop which is used to manage all operations. You can now carry out your production freely, without bringing together your camera crew and the camera talent, this one way of reducing an increase in Coronavirus risks.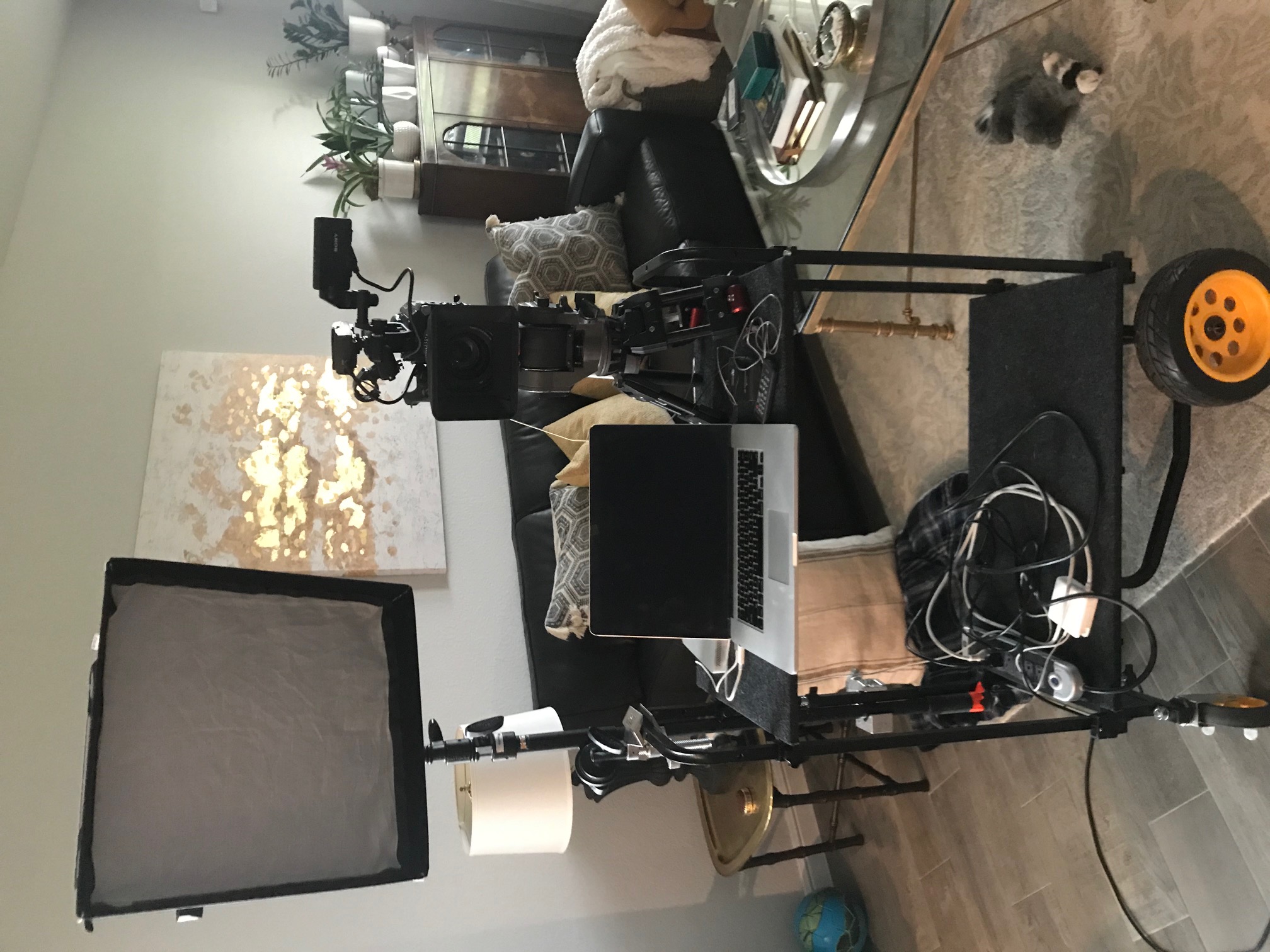 #4 Get New Bedford Production Gear on Demand
Regardless of whether you want your shoot to be done along Union Street, or Acushnet Heights Historic District, scheduling the delivery of your New Bedford remote shooting kits for your production does not have to be difficult. Call Beverly Boy Productions to place your order of New Bedford production gear on demand. Having a sanitized production kit makes the production of a great video very simple and safe. The moving cart and camera equipment are fitted to make the shooting process easy, while allowing minimal or no adjustments. The cameras, lighting, and audio equipment can be fitted in your desired location, depending on your project. But you can also organize the positioning of the equipment remotely. When the recording is complete, the equipment is returned, properly sterilized, and prepared for the next project.
#5 Sanitized Production Kits for Your safety
COVID-19 has brought about challenges not only in the film industry, but also to the world at large. Sanitized production kits make creation of videos easy, and safe, since the crew can operate the equipment while maintaining a respectable social distance. The delivery of contactless, New Bedford remote shooting kits is one of the ways that Beverly Boy Productions has come up with to help production teams carry out their operations for the production of quality videos. With the sanitized production kits, the team is able to shoot without putting too much weight on the coronavirus concerns that come up. The drop kit technician will ensure that once the rig is ready to 'roll the camera', the talent in front of the camera and the camera crew are far from one another.
To learn more about New Bedford Remote Shooting Kits and how they can impact your production needs, contact Beverly Boy Productions today. Our team will prepare custom remote filming kits that will provide a safe filming space for your crew and the actors, as you follow the social distancing guidelines set by the CDC. Our contactless delivery of New Bedford video drop kits is available to any production crew across the Southeast region of Massachusetts. Call us today for more details.