5 Reasons to Book Ho Chi Minh City Remote Shooting Kits
If you want to have safe and productive shoots, contact our office and ask more about remote shooting kits. But to dive into the benefits of using the product, these kits provide contactless video recording and exposure control when filming during COVID-19. There are no new techniques required to work with the kits. The same camera and lighting system that is in your studio, is the same ones present in the remote shooting kits. The primary objective of using the remote kits is the ability to produce top-quality video footage with limited contact & zero face-to-face interaction. We service clients in the entire South Viet Nam area. So, if you want to get the remote filming kits in nearby cities like Bien Hoa, Tan An, My Tho, Ba Ria, and Viet Nam, contact our office today. Here are the top 5 reasons to book Ho Chi Minh City remote shooting kits.
#1 Social distancing with Remote Video Kits
Social distancing has made it hard for production crews to exercise their creative abilities, but that has not dampened our goal of producing exceptional video content for our clients. Remote video kits offer the best opportunity for crews to carry out their projects anywhere. In each sanitized kit, there is a lens, microphone, lighting and live web streaming production equipment. For your project, you can also get a customized virtual filming package that is tailored to meet your production requirements. Depending on your needs, you can include teleprompters, wireless camera equipment, additional lighting and audio in the kit. Ho Chi Minh City remote shooting kits are installed by a technician who will shoot the film remotely, in a separate room.
#2 Hands free production with Ho Chi Minh City Video Drop Kits.
In case you want to reduce the risk of COVID-19 transmission in your film setup, you should adopt the use of Ho Chi Minh City video drop kits. These kits will enable you to carry out contactless video production. Remote filming kits contain different features and tools that are controlled wirelessly to deliver a hands-free production. If you want to book a mobile shooting kit in Ho Chi Minh City, you should be ready to discuss the needs of your project with the supplier, so that they can configure a video drop kit solution that will help you achieve your production goals. These rigs vary in size and complexity. One rig can contain a single camera system with basic remote features, or a multi lens camera system with complete wireless control, and the required video production equipment.
#3 A Virtual Filming Package Meets Your Needs
Ho Chi Minh City remote shooting kits from Beverly Boy Productions contain production equipment that are popular with a traditional, on-site camera crew. The only difference is in the ability of the camera crew to remotely capture high-quality video using the kits. A virtual filming package usually contains easy-to-use equipment and step-by-step shot coordination that make it easy for the crew to film a viral video. A typical virtual filming package usually has a top-grade camera, a laptop, audio equipment, and lighting, positioned on a moving cart. Once you get this package, you will have all you need to assist you in capturing a professional video without causing an increase in Coronavirus risks in the film set.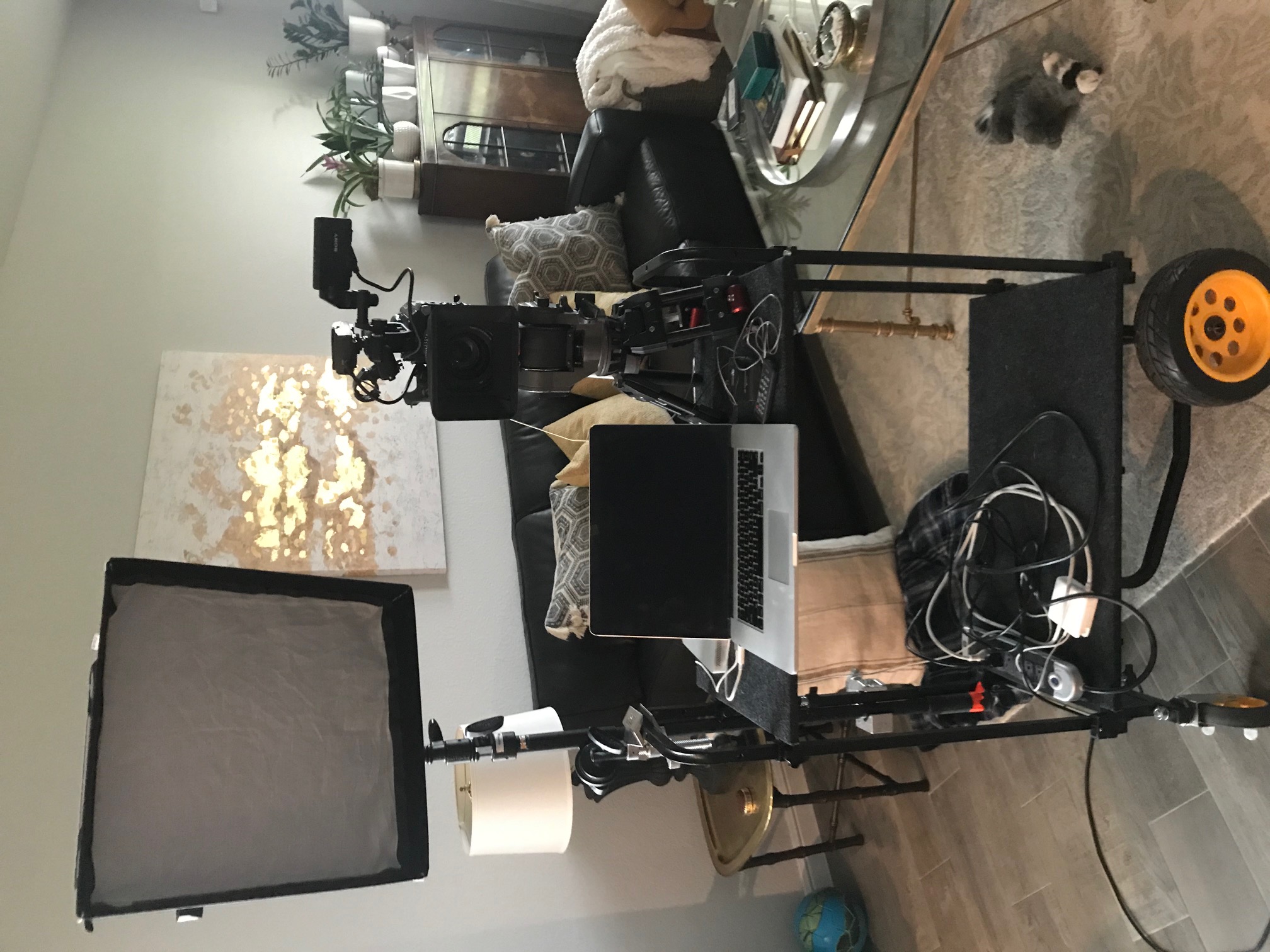 #4 Get Ho Chi Minh City Production Gear on Demand
Do you have a project to shoot in Tay Thanh or Trung Mỹ Tây? You can easily schedule the delivery of your Ho Chi Minh City remote shooting kits today. Call Beverly Boy Productions to discuss the steps of ordering your Ho Chi Minh City production gear on demand. There are lots of benefits in using a sanitized production kit, but the most important one is providing a safe and secure filming experience to everyone involved in the shoot. The moving cart and camera equipment are designed to work effectively, especially since the configuration of the cart is done with your project needs in mind. Once the shoot is complete, the equipment is returned, sterilized, and available for the next order.
#5 Sanitized Production Kits for Your safety
Sanitized production kits help film crews to continue shooting videos safely, as COVID-19 continues to create challenges in the business community. Contactless, Ho Chi Minh City remote shooting kits is an important step that Beverly Boy Productions has taken to assist production crews to film without exposing themselves to the Covid virus. Sanitized production kits work extremely well. If you want to confidently service your clients with high-quality videos, you have to assure them that you will provide a safe environment during the coverage. Each kit is remotely operated by a drop kit technician who will keep the film crew away from the actors/actresses, during production.
Do you want to hire custom Ho Chi Minh City Remote Shooting Kits for your upcoming projects? Team Beverly Boy is ready to help you customize the perfect kit for your production processes. Our contactless delivery of Ho Chi Minh City video drop kits is available to help you film professionally, as you maintain the social distancing guidelines from the CDC.