5 Reasons to Book Green Bay Remote Shooting Kits
Remote shooting kits offer production crews contactless video recording and exposure control when filming during COVID-19. These kits offer a safe filming environment for your crews. It is actually easy to use the equipment in the remote shooting kits because they are similar to the camera and lighting system in your studio. If you want to produce a top-quality video footage with limited contact & zero face-to-face interaction, hire one of these kits. Our team is delivering the kits across the entire East Wisconsin area including Kaukauna, Little Chute, Appleton, and Menasha. Here are the top 5 reasons to book Green Bay remote shooting kits.
#1 Social distancing with Remote Video Kits
Production has become a challenge in these times of social distancing, but our company is steadfast at producing content, and helping other production crews find new ways of overcoming their production challenges. One of the most effective ways of filming while observing the social distancing standards is by using the remote video kits. When you dissect a basic kit, you will find the following tools: a pair of lens, microphone, lighting and live web streaming production. But if you want a custom virtual filming package, you can easily get additional equipment such as teleprompters, wireless camera equipment, additional lighting and audio, or anything that will help you film safely. Now, when using the Green Bay remote shooting kits, the camera crew will leave the film set and control the equipment remotely, from another location.
#2 Hands free production with Green Bay Video Drop Kits.
Since some production setups usually have lots of human traffic, it can be a risky place for COVID-19 transmission. But to reduce the likelihood of any exposure during the shooting process, use the remote kits for contactless video production. A hands-free production using the Green Bay video drop kits is simple because your kit will feature the components that will help you meet your production goals. When you book a mobile shooting kit in Green Bay, you have to be prepared to discuss the needs of your production with the supplier, so that you can get the perfect video drop kit solution. When placing an order of the kits, you can either get a single camera system with basic remote features, or a multi lens camera system that contains different kinds of video production equipment with complete wireless control.
#3 A Virtual Filming Package Meets Your Needs
The Green Bay remote shooting kits from Beverly Boy Productions contain the same equipment that are commonly used by an average on-site camera crew when they are shooting a project on location. The difference with the kit's rests in the ability of the camera crew to film a project without being in the same room as the actors or other talent involved in the shoot. If you want to produce a viral video by remotely capturing the footage using easy-to-use production equipment and step-by-step shot coordination, then you need to invest in a virtual filming package. A typical virtual filming package will feature a laptop, audio equipment, lighting, and a professional-grade camera, all of which are positioned on a moving cart. The rig will have everything you need to capture the best footage for your video, without causing an increase of Coronavirus risks in your shoot.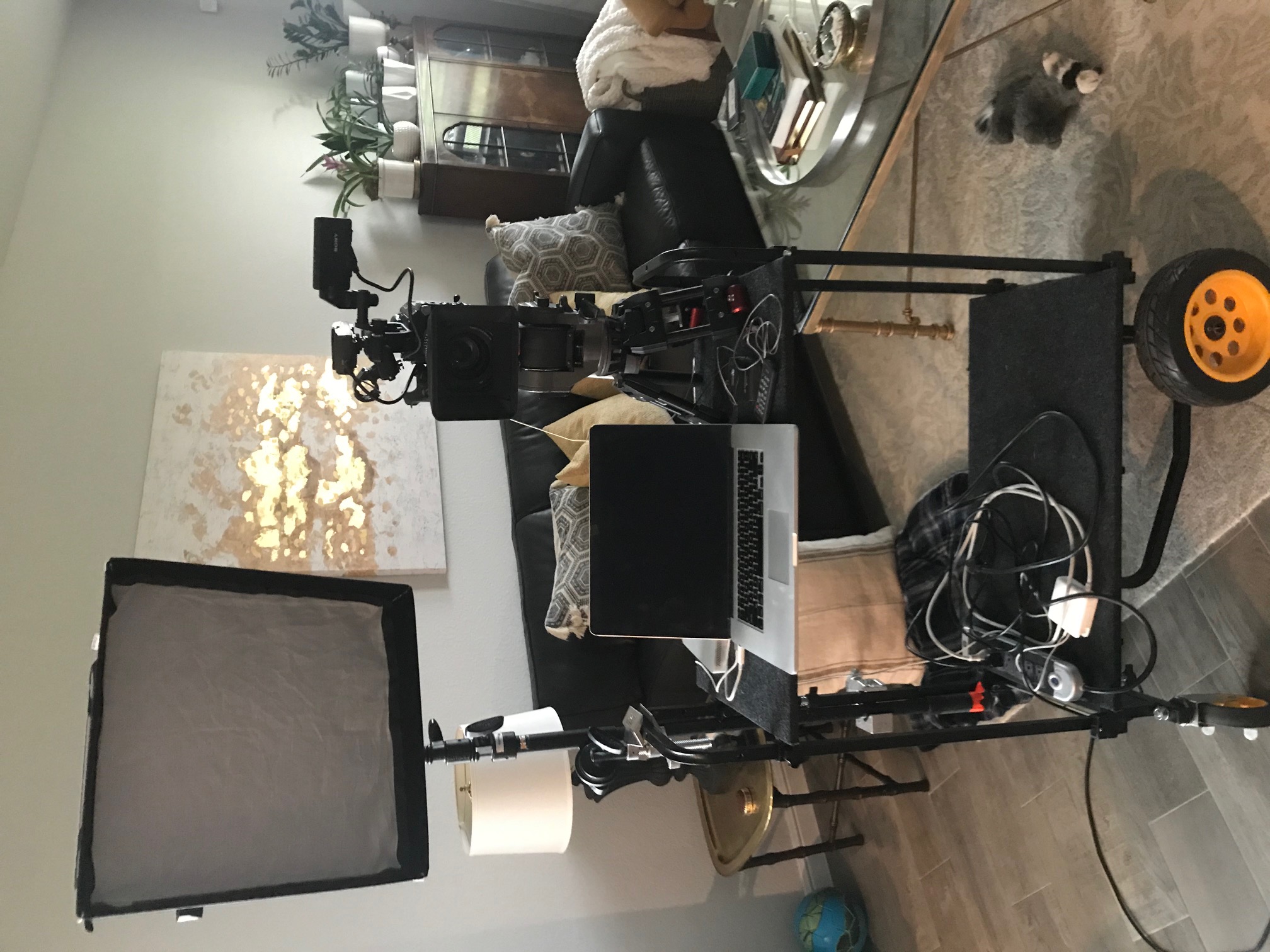 #4 Get Green Bay Production Gear on Demand
Are you planning to shoot in the downtown area along S Monroe Ave or in Astor park? Team Beverly Boy promises fast delivery of Green Bay remote shooting kits for your production needs. Call us today and let us help you discuss how you can place the order for your Green Bay production gear on demand. You have an opportunity of safeguarding your production crew from any exposure by using a sanitized production kit. The moving cart and camera equipment are created to help your crew film your project with ease. The rig features different equipment that can be organized differently. For instance, you can decide to place the camera on a fixed position, and then remotely organize the audio equipment and lighting as you see fit. After the recording is complete, the gear is returned, sanitized, and prepped for the next project.
#5 Sanitized Production Kits for Your safety
Sanitized production kits will help you to film comfortably in situations that can expose someone to COVID-19. Although the production community is struggling with the COVID effects, Beverly Boy Productions is offering contactless, Green Bay remote shooting kits that will help production crews stay safe as they work on client projects. Sanitized production kits allow teams to carry out productions without worrying too much about the alerts that keep popping up everywhere about COVID-19. Once you have sanitized equipment that can be remotely operated by a drop kit technician, there is no need for the production crew to meet the camera talent on set. This is the best way to reduce exposure in a film set.
If you want to learn more about Green Bay Remote Shooting Kits and how you can place your order, get in touch with Beverly Boy Productions today. We are here to simplify your production processes so that you can safely continue with your projects as you adhere to the CDC social distancing policies. Our contactless delivery of Green Bay video drop kits is available to anyone operating in the entire Eastern side of Wisconsin. Call us today if you need help meeting your production goals at this time.