5 Reasons to Book Erie Remote Shooting Kits
To stay productive and safe when filming during COVID-19 requires a team to use remote shooting kits. These kits provide contactless video recording and exposure control. Hiring a kit and working with it is easy because the same camera and lighting system your crew is familiar with is similar to the equipment in the remote shooting kits. It's a high time that you start producing top-quality video footage with limited contact & zero face-to-face interaction. If you require a kit anywhere across the larger Northwest Pennsylvania area including Meadville, Oil City, and Warren, contact our office today. Here are the top 5 reasons to book Erie remote shooting kits.
#1 Social distancing with Remote Video Kits
Social distancing has affected the way production teams approach the filming of a project. But how can a film crew counter this challenge? By using remote video kits. Each sanitized, easy-to-use kit contains a combination of a pair of lens, microphone, lighting and live web streaming production gear. But when you order a virtual filming package, you will have access to a wide range of equipment such as teleprompters, wireless camera equipment, additional lighting and audio, or anything that will make your video production easier as you observe the social distancing standards. As a matter of fact, Erie remote shooting kits are installed by a technician who will operate the rig remotely from another room.
#2 Hands free production with Erie Video Drop Kits.
You need to engage in contactless video production if you want to reduce your risk of COVID-19 transmission. A hands-free production using Erie video drop kits will enable you to position the gear on the rig in such a way that production becomes easy as you observe social distancing rules. When you book a mobile shooting kit in Erie, it is important to detail the needs of your project so that the kit supplier prepares a video drop kit solution that will help you achieve your production goals. In general, these rigs can feature a single camera system with basic remote features, or a multi lens camera system with added video production equipment that can be controlled wirelessly.
#3 A Virtual Filming Package Meets Your Needs
Beverly Boy Productions is offering professional Erie remote shooting kits that feature equipment that are tailor made for your production needs. If you have an on-site camera crew preparing for the next project, they can easily use the equipment on the rig because it is the similar to the ones that they have been using on various projects. The difference lies in the fact that the kit provides for remote shooting of the film; your crew does not have to be in the same room as the actors. One of the important features of a virtual filming package is the step-by-step shot coordination that it provides for a crew, as they work to capture the perfect shots for your viral video. A typical virtual filming package will include the following equipment positioned on a moving cart, the lighting, audio equipment, and a laptop for operation purposes. This remote filming kit has everything you need to take the perfect footage for your project, as you work to reduce the increase in Coronavirus risks.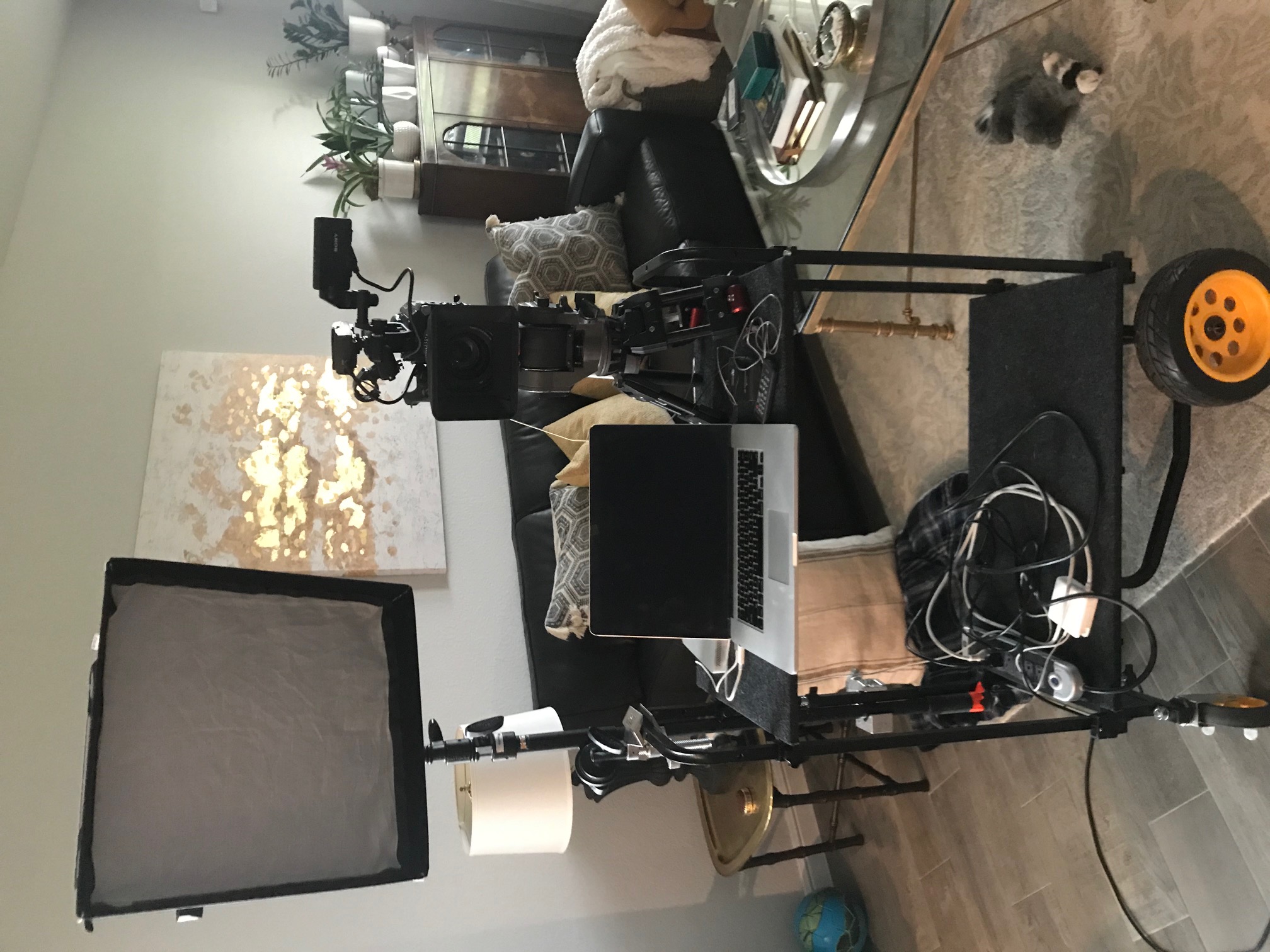 #4 Get Erie Production Gear on Demand
There are amazing locations to film in Little Italy or Zone 1. So, if you want fast delivery of Erie remote shooting kits to your filming location, contact Beverly Boy Productions. Our team will assist you in placing the order for your Erie production gear on demand immediately. Now, you can safely shoot great video content with a sanitized production kit. The moving cart and camera equipment are designed to allow for minimal setup. The kit can be configured differently depending with your needs. The camera can be positioned in the desired location, while the lighting and audio positioning can be organized remotely, from another room, or another location. Once you are done with the recording stage, the equipment is returned, sanitized, and prepped for the next shoot.
#5 Sanitized Production Kits for Your safety
You can easily find yourself in a filming location that is not safe for production. In such circumstances, sanitized production kits will keep your team safe. COVID-19 is causing a lot of issues in every sphere of our lives. When it comes to production, Beverly Boy Productions is offering contactless, Erie remote shooting kits to help production crews safely film projects without worrying too much about COVID-19 alerts. Sanitized production kits make it easier for the parties involved to feel secure. Safe equipment and the commitment to adhere to social distancing guidelines will help you to continue with production during this time. Since a drop kit technician will be remotely controlling the gear, you will reduce any exposure throughout your project coverage.
If you want to know more about Erie Remote Shooting Kits and how you can order one, contact Beverly Boy Productions today. We are here to make your production processes much easier as you follow the CDC social distancing policies. Our contactless delivery of Erie video drop kits is available to you anywhere in the Northwest region of Pennsylvania.