5 Reasons to Book Charleston Remote Shooting Kits
It is important to observe the required safety standards when filming during COVID-19. To do that effectively, you need to use remote shooting kits. But what do the kits offer? Well, if you need exposure control while filming your project, then you have to go for contactless video recording. Your team will not use alien equipment when using the kits. The same camera and lighting system in your studio are the same ones you will find in the remote shooting kits. Hire your own set today and produce top-quality video footage with limited contact & zero face-to-face interaction. Our company can deliver the kits anywhere across the entire Southeast region of South Carolina including North Charleston, Hanahan, Goose Creek, and Ladson. Here are the top 5 reasons to book Charleston remote shooting kits.
#1 Social distancing with Remote Video Kits
Social distancing has affected the way video production is done, but that doesn't mean that we are not finding new ways to produce video content! Using remote video kits is one of the ways that production crews can stay productive at this point in time. Now, in a basic remote filming kit, you will find the following: a pair of lens, microphone, lighting and live web streaming production equipment. If you order a virtual filming package that is tailored to meet your needs, your kit may include additional production equipment like teleprompters, wireless camera equipment, additional lighting and audio, or anything that will help you to safely film your project as you observe the social distancing rules. In fact, a technician will install the Charleston remote shooting kits and record the footage from another room.
#2 Hands free production with Charleston Video Drop Kits.
There is a lot of safety in contactless video production. A hands-free production will definitely help you to minimize the risk of COVID-19 transmission. There are different types of video projects that will require various types of Charleston video drop kits. Depending with your unique production needs, each kit will contain specific tools and features. Before you book a mobile shooting kit in Charleston, you have to share your production needs with the supplier so that they can design the perfect video drop kit solution that will meet your production goals. Generally, these rigs can either contain a single camera system with basic remote features, or a multi lens camera system with different types of video production equipment that can be controlled wirelessly.
#3 A Virtual Filming Package Meets Your Needs
There are different types of gear that you can find in Charleston remote shooting kits from Beverly Boy Productions. It is easy for a traditional, on-site camera crew to use the kits because it features the same equipment they use in their productions. The primary difference when using the kits lies in the fact that the camera crew can film a project remotely, away from the room where the camera talent or actors are being recorded. It is easy to capture a viral video using a virtual filming package because it contains easy-to-use production equipment, and step-by-step shot coordination. A typical virtual filming package usually features a high-end camera, audio equipment, lighting, and a laptop, with all these gadgets positioned on a moving cart. Everything you need to film a professional video without exposing your film crew and camera talent to Coronavirus risks is in the kit. You do not have to worry about an increase in Covid-19 cases when using the remote filming kits.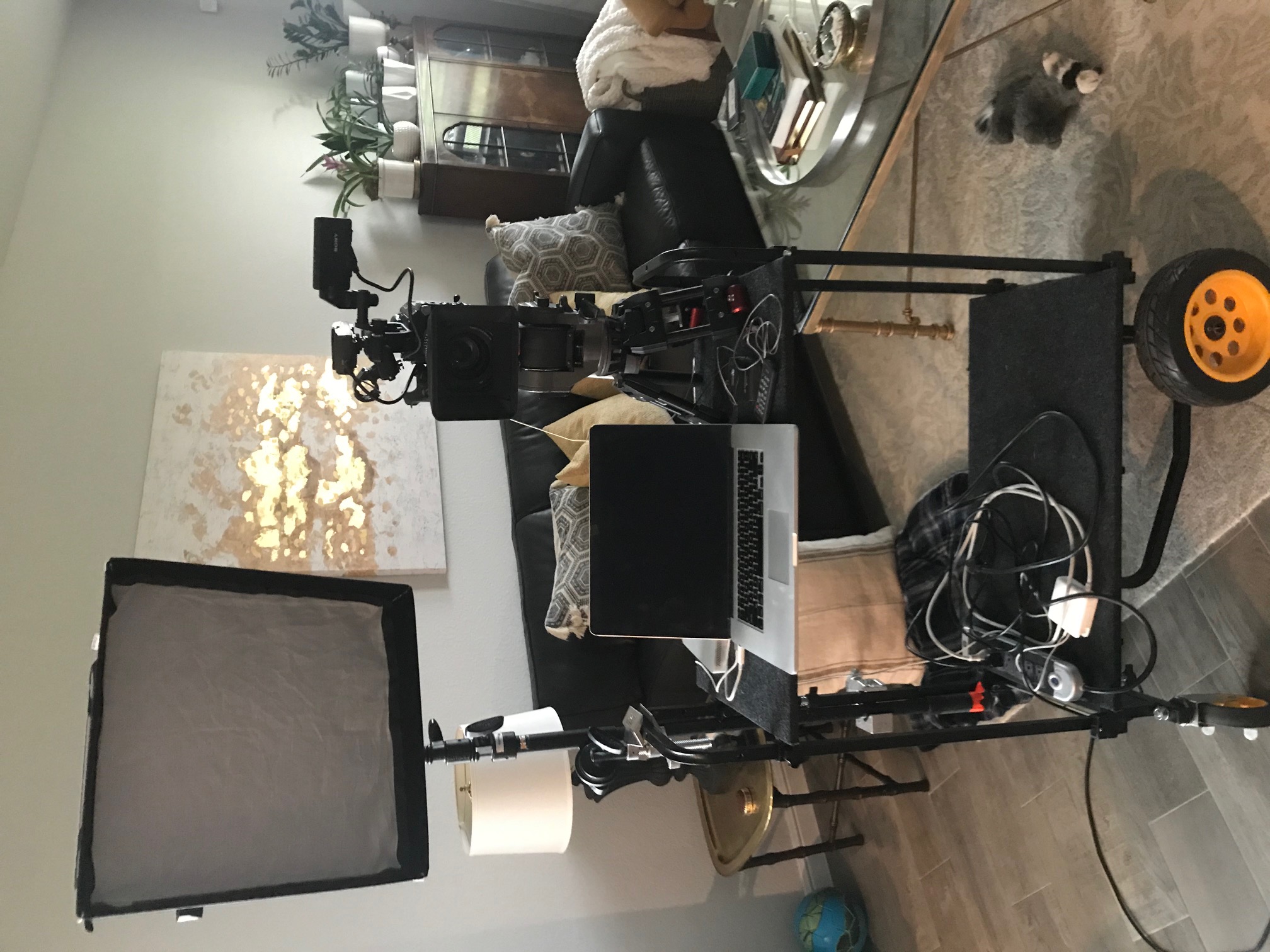 #4 Get Charleston Production Gear on Demand
Whether you have a project coming up in South of Broad or West Ashley, it is easy to schedule fast delivery of your Charleston remote shooting kits to your film location. Call Beverly Boy Productions today and discuss how you are going to place the order of your Charleston production gear on demand. This step will help you to use a sanitized production kit in your next project. The moving cart and camera equipment are designed to make it easy for your crew to cover your project. When you look at the configuration of the kit, there are different ways you can organize the equipment. For instance, you can fix the camera in one location, and then remotely organize other equipment such as lighting and audio as you require while the footage is ongoing. When the recording is over, the equipment is returned, sanitized, and prepped for the next project.
#5 Sanitized Production Kits for Your safety
There are places where filming without observing the social distancing guidelines is very risky. But with sanitized production kits, you can stay safe regardless of the filming venue. It is important to note the fact that COVID-19 has brought about a lot of challenges in the production community, as well as in other business communities around the world. Contactless, Charleston remote shooting kits is one of the ways that Beverly Boy Productions is using to assist professional videographers to continue filming their projects, safely. With sanitized production kits, you do not have to worry much about the COVID issues. The fact that you are providing a safe filming environment for the crews and the camera talent is enough to boost your productivity from one project to the other. Since the equipment will be controlled by a drop kit technician, it is easy to reduce any exposure during the shoot.
If you want to learn more about booking Charleston Remote Shooting Kits from Team Beverly Boy, contact our office line today. Our objective is to simplify your production processes as you adhere to the CDC social distancing policies. Our contactless delivery of Charleston video drop kits is a safe way to help you get your remote kits, anywhere across the Southeast area of South Carolina.