5 Reasons to Book Cary Town Remote Shooting Kits
Remote shooting kits offer secure contactless video recording and exposure control when filming during COVID-19. There is no difference between operating the camera and lighting system in your studio, and operating the equipment in the remote shooting kits. The kit will help you carry out a safe production of your top-quality video footage, with limited contact & zero face-to-face interaction. The kits are available in the larger central North Carolina area including Apex, Raleigh, Holly Springs, and Garner. Here are the top 5 reasons to book Cary Town remote shooting kits.
#1 Social distancing with Remote Video Kits
Production with the social distancing guidelines has become a challenge in the film industry, but that has not affected our goal of producing quality videos for our clients. To help with the production of your videos throughout the year, Team Beverly Boy has come up with remote video kits that basically constitute the following gadgets, a pair of lens, microphone, lighting and live web streaming production equipment. Safe video production is now made easy with a virtual filming package that is customized to meet the needs of your project. Apart from the basic filming kit, you can also get a custom-tailored remote filming package that can include other equipment such as teleprompters, wireless camera equipment, additional lighting and audio, or anything that is needed for the production of a quality video, as your team observes the social distancing standards. Cary Town remote shooting kits are put in place by a skilled technician who will film your project from a completely remote location.
#2 Hands free production with Cary Town Video Drop Kits.
Contactless video production is safe because a hands-free production helps to reduce COVID-19 transmission. Our team prepares distinct Cary Town video drop kits differently, depending on the specific needs of each project. Every kit is prepared uniquely to satisfy different needs. You have to be clear about what your project entails when you want to book a mobile shooting kit in Cary Town. This step helps the supplier to design a unique video drop kit solution that will help you achieve your production goals. These kits can contain either a single camera system which has basic remote features, or a complex multi lens camera system which is wirelessly controlled, with added video production equipment.
#3 A Virtual Filming Package Meets Your Needs
Beverly Boy Productions provides Cary Town remote shooting kits that are almost the same as the filming equipment used by an on-site camera crew when filming on location. The only distinguishing factor with the kits is that production of high-quality videos will happen remotely. The camera crew will not be in the same room as the actors or other talent who will appear on camera. A basic virtual filming package contains high-grade production equipment, and step-by-step shot coordination that will help your crew capture the footage for your viral video. When it comes to equipment organization, the virtual filming package will have a high-quality camera, lighting, audio equipment, and a laptop, positioned on a moving cart. With the remote shooting kits, safe production can be accomplished with the camera crew on a separate location, from where the actors are being filmed. This is the best way to reduce the increase in Coronavirus risks in a film set.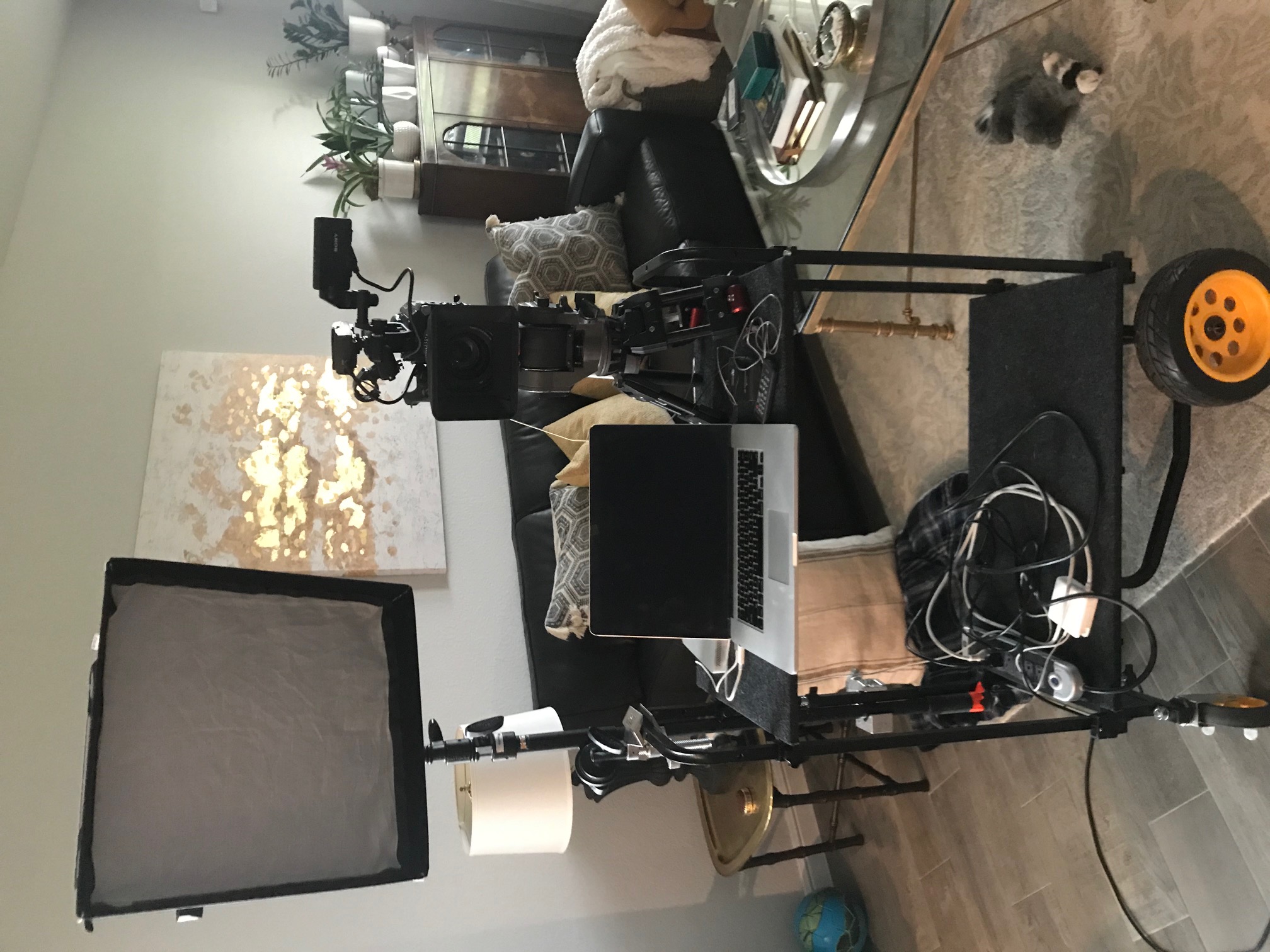 #4 Get Cary Town Production Gear on Demand
If you want to shoot in Cary Heights or Rainbow Estates, talk to Team Beverly Boy to help you with the delivery of Cary Town remote shooting kits for your production needs. Call us today for fast ordering process of your Cary Town production gear on demand. Using a sanitized production kit will help your camera crew prepare a safe film set that will reduce any exposure to COVID-19. The moving cart and camera equipment are designed to enable the camera crew to have an easy time operating the kit during production. The film crew will safely control the production of your project, remotely. In fact, the lighting, audio and camera positioning can be controlled from another room, or from an entirely distant location. When the production is over, the remote filming kit is returned, sanitized, and prepared for the next production.
#5 Sanitized Production Kits for Your safety
Currently, COVID-19 is causing lots of challenges to the production community and other industries around the world. With sanitized production kits, the crew is able to carry out the production of high-quality videos while making sure that they follow the social distancing directives. With the creation of contactless, Cary Town remote shooting kits, Beverly Boy Productions is working to ensure that safe, professional video production is carried out by production crews across the entire central North Carolina area. Sanitized production kits allow ongoing productions to take place anywhere in the city, regardless of what is going on with coronavirus. The drop kit technician will ensure that as you go about filming your project with sanitized equipment, everyone who will appear in front of the camera is operating in a safe space.
Contact Beverly Boy Productions to learn more about Cary Town Remote Shooting Kits. Our team is here to simplify your production processes as you observe the CDC social distancing guidelines. Our contactless delivery of Cary Town video drop kits is reliable if you want your delivery to be done anywhere across the central region of North Carolina.