5 Reasons to Book Buenos Aires Remote Shooting Kits
Remote shooting kits ensure the safety of crew members when filming during COVID-19, because it allows the crew to have contactless video recording and exposure control. Operating the gear in the remote shooting kits is the same as handling the camera and lighting system in your studio. The kit guarantees creation of a top-quality video footage with limited contact & zero face-to-face interaction. Our team has the capability to deliver the kits anywhere across the entire eastern area of Argentina, including the nearby cities like Avellaneda, Valentin Alsina, Sarandi, and Parque San Martin. Check out the top 5 reasons to book Buenos Aires remote shooting kits.
#1 Social distancing with Remote Video Kits
Since April 2020, it has been challenging to conduct video productions because of the Coronavirus pandemic; social distancing has even made it difficult for businesses to operate. At Beverly Boy, we have found ways to meet the needs of our customers. How? By using custom remote video kits. In each kit, you can find a pair of lens, microphone, lighting and live web streaming production equipment. A customized virtual filming package can also feature teleprompters, wireless camera equipment, additional lighting and audio, and anything that your project might need in undertaking a high-quality production. In fact, Buenos Aires remote shooting kits are installed and operated by a skilled worker who will be operating from a different room.
#2 Hands free production with Buenos Aires Video Drop Kits.
Contactless video production is a secure hands-free production that makes the shoot safe by minimizing COVID-19 transmission. There are several Buenos Aires video drop kits that are easily customizable to suit different projects. The kits are also packed uniquely based on the distinct needs of each project. As you book a mobile shooting kit in Buenos Aires, you will be expected to share your project details with the supplier so that they can customize a video drop kit solution that will help you to meet your production goals. Each project has its own needs, and the right resources are required to bring it to life. Generally, the rig can contain a single camera system with basic remote features, or a complex multi lens camera system that has an assortment of video production equipment that can be controlled remotely.
#3 A Virtual Filming Package Meets Your Needs
Buenos Aires remote shooting kits from Beverly Boy Productions contain similar gadgets as the ones used by a traditional, on-site camera crew in their production gigs. The unique aspect about the remote kits is the ability it gives the crew do the same kind of production, wirelessly. A virtual filming package offers easy-to-use equipment and remote step-by-step shot coordination that will enable you to have successful production for your viral video. A normal virtual filming package consists of a top-quality camera, lighting, audio equipment, and a laptop that are positioned on a moving cart. Everything you need for production is in the kit to ensure safety of the team through social distancing, while avoiding an increase in Coronavirus risks.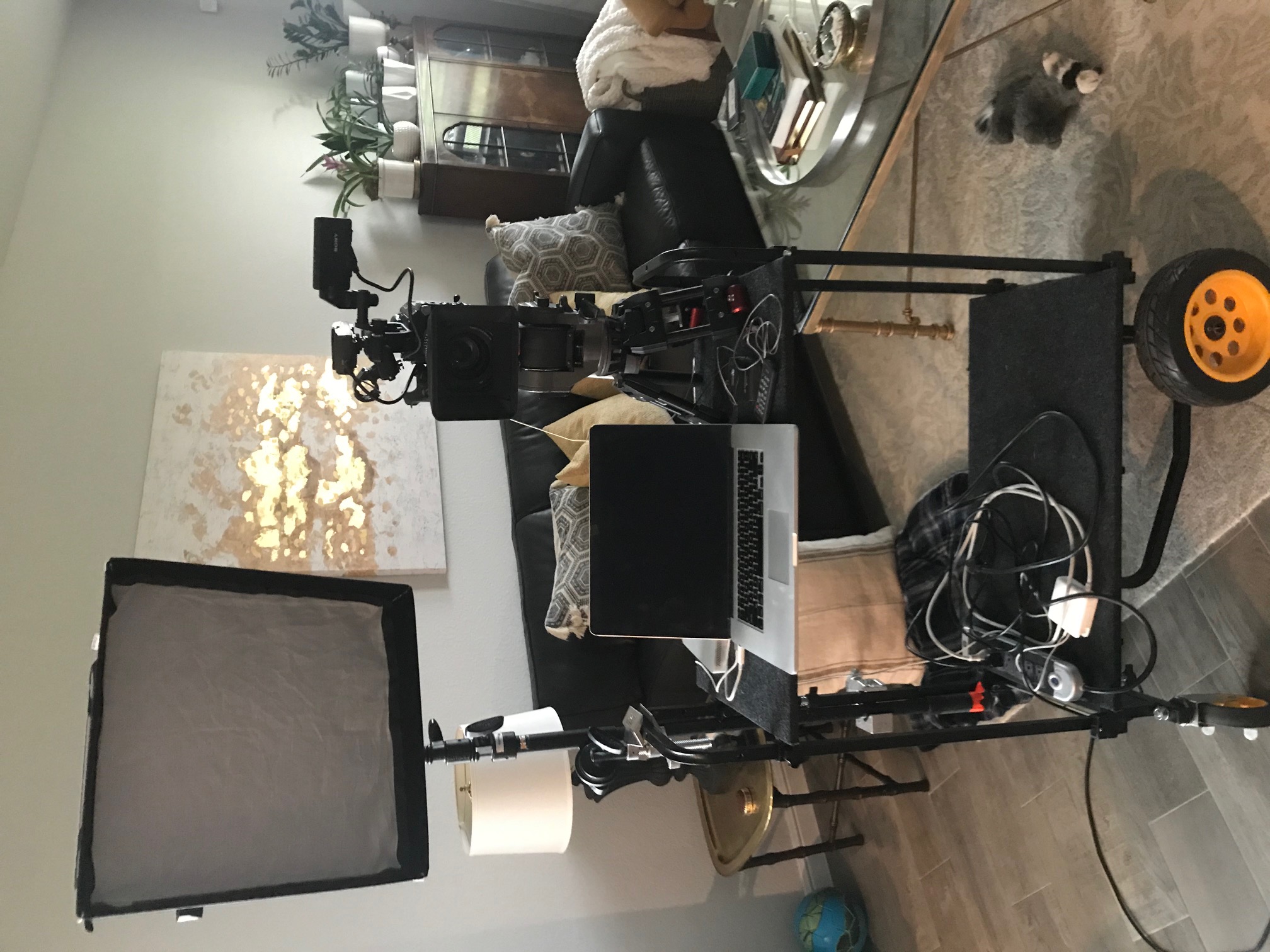 #4 Get Buenos Aires Production Gear on Demand
Whether you want to shoot in Liniers or Colegiales, consult a reliable team for the delivery of your Buenos Aires remote shooting kits. Trust Beverly Boy Productions, we will help you with the order of your Buenos Aires production gear on demand. The bottom line is that, you will have a safe production if you use a sanitized production kit for your project. The moving cart and camera equipment are designed to allow the camera crew to maneuver easily. The film crew will set up the working place by positioning the mobile film kit, then move to another room where the team can control the production, wirelessly. When the recording is over, the gadgets are returned, sterilized, ready for the next project.
#5 Sanitized Production Kits for Your safety
At a time like this when COVID-19 is causing a lot of challenges in the business community, and in life in general, sanitized production kits are the way to go when creating your videos. At Beverly Boy Productions, we provide safe contactless, Buenos Aires remote shooting kits that makes it possible for you to continue with your project during this period. Our sanitized production kits will help your team carry out filming projects anywhere in Argentina regardless of coronavirus worries. The drop kit technician remotely controls the equipment, ensuring that the actors/actresses, together with the crew are observing social distancing guidelines.
If you want to learn more about Buenos Aires Remote Shooting Kits that will enable you to shoot safely, call Beverly Boy Productions. We will provide safe and contactless delivery of your Buenos Aires video drop kits, anytime. We are here to help you film amazing videos as you observe social distancing as expected by the CDC.