5 Reasons to Book Albany Remote Shooting Kits
How can you safely and productively go about filming during COVID-19? Remote shooting kits provide contactless video recording and exposure control as you cover your project. Although your crew is used to operating the camera and lighting system in your studio, they can also easily operate remote shooting kits to produce top-quality video footage with limited contact & zero face-to-face interaction. We are committed to servicing the entire East New York area including Troy, Cohoes, Rotterdam, and Schenectady with high-quality remote filing kits. Here are the top 5 reasons to book Albany remote shooting kits.
#1 Social distancing with Remote Video Kits
Social distancing has impacted the way production is carried out in the present time, but that has not dampened our efforts of generating video content for our customers. The best way to stay productive throughout this period is by using remote video kits. These kits are sanitized, and they can feature basic equipment such as a pair of lens, microphone, lighting and live web streaming production equipment. For your next project, you can order a custom virtual filming package that is tailored to feature additional equipment such as teleprompters, wireless camera equipment, additional lighting and audio, or any tool that will help you to stay productive as you observe the social distancing guidelines. As a matter of fact, a technician will install the Albany remote shooting kits, walk out of the room where the actors are being filmed, and then shoot the film from a different location.
#2 Hands free production with Albany Video Drop Kits.
Hands-free production is desirable because contactless video production helps to minimize the risk of COVID-19 transmission. There are lots of various types of Albany video drop kits, and each kit features different features and capabilities. When you book a mobile shooting kit in Albany, you need to produce a brief of your project beforehand, so that the kit supplier can design the most efficient video drop kit solution that will help you achieve your production goals. The design of these rigs can be as simple as a single camera system with basic remote features, or as complex as a multi lens camera system that contains additional video production equipment that can be controlled wirelessly.
#3 A Virtual Filming Package Meets Your Needs
Albany remote shooting kits from Beverly Boy Productions have different equipment that a traditional, on-site camera crew uses when filming a project on location. The kits are different in such a way that they allow a film crew to remotely capture the shoot, without being in contact with the on-camera talent. A virtual filming package will contain easy-to-use production equipment, and step-by-step shot coordination for remote capturing of the footage you need for your viral video. A typical virtual filming package will have the lighting, audio equipment, a laptop, and professional-grade camera positioned on a moving cart. Everything you need to start a professional video without jeopardizing the safety of the crew, and the talent, is provided by the kit. This effort will help in reducing the chances of an increase in Coronavirus risks.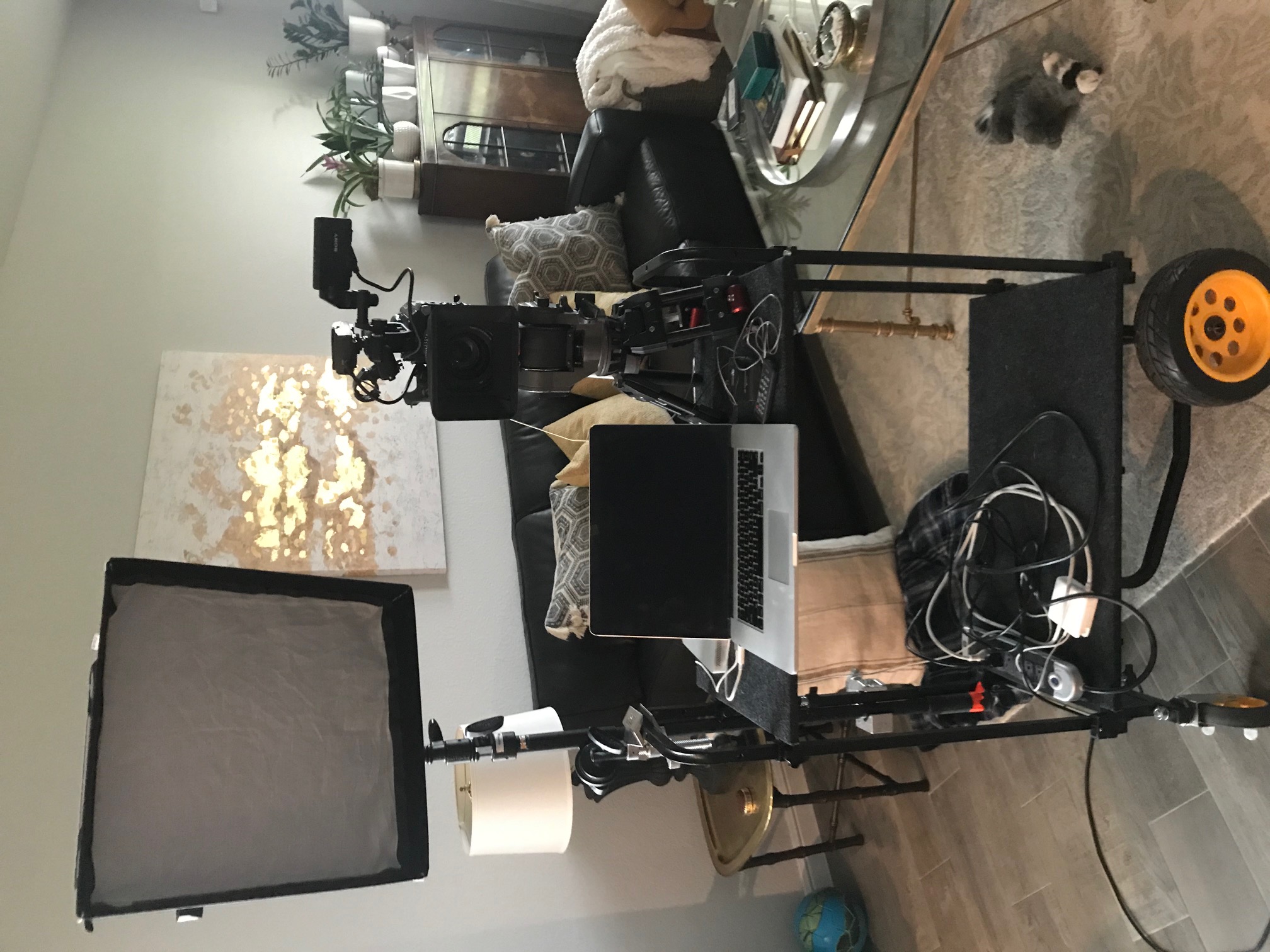 #4 Get Albany Production Gear on Demand
It does not matter if you want to shoot in Pastures or Delaware Avenue, you can contact our team to schedule the fast delivery of your Albany remote shooting kits. Call Beverly Boy Productions today and discuss the next steps in the ordering of your Albany production gear on demand. At the end of the day, you will use a sanitized production kit to execute a project, safely. The moving cart and camera equipment are made in such a way that any film crew can use the kit and still setup the rig on site. With the camera in the desired location, you can remotely organize the positioning of the lighting and audio for the shoot. Once recording is complete, the rig is returned, sterilized, and prepped for another shoot.
#5 Sanitized Production Kits for Your safety
Sanitized production kits will keep your crew and on-camera talent safe, even as COVID-19 continues to cause production challenges. Contactless, Albany remote shooting kits from Beverly Boy Productions offer a solution to the production community, because it is designed to help production crews to execute projects, safely. Our kits are prepared to meet the needs of our clients. If you want to stay productive and also offer safe filming environments to individuals who will be involved your projects, you need to work with Sanitized production kits. In your project, you will use safe and sterilized equipment that will be remotely operated by a drop kit technician to ensure that the talents who will feature in your project, are protected from exposure during the shoot.
Are you interested in learning more about Albany Remote Shooting Kits? Call Beverly Boy Productions today. We are here to provide sanitized production kits that will simplify your filming processes, as you observe the CDC social distancing policies. Our contactless delivery of Albany video drop kits is available to all our clients who are operating anywhere in the entire Eastern region of New York.