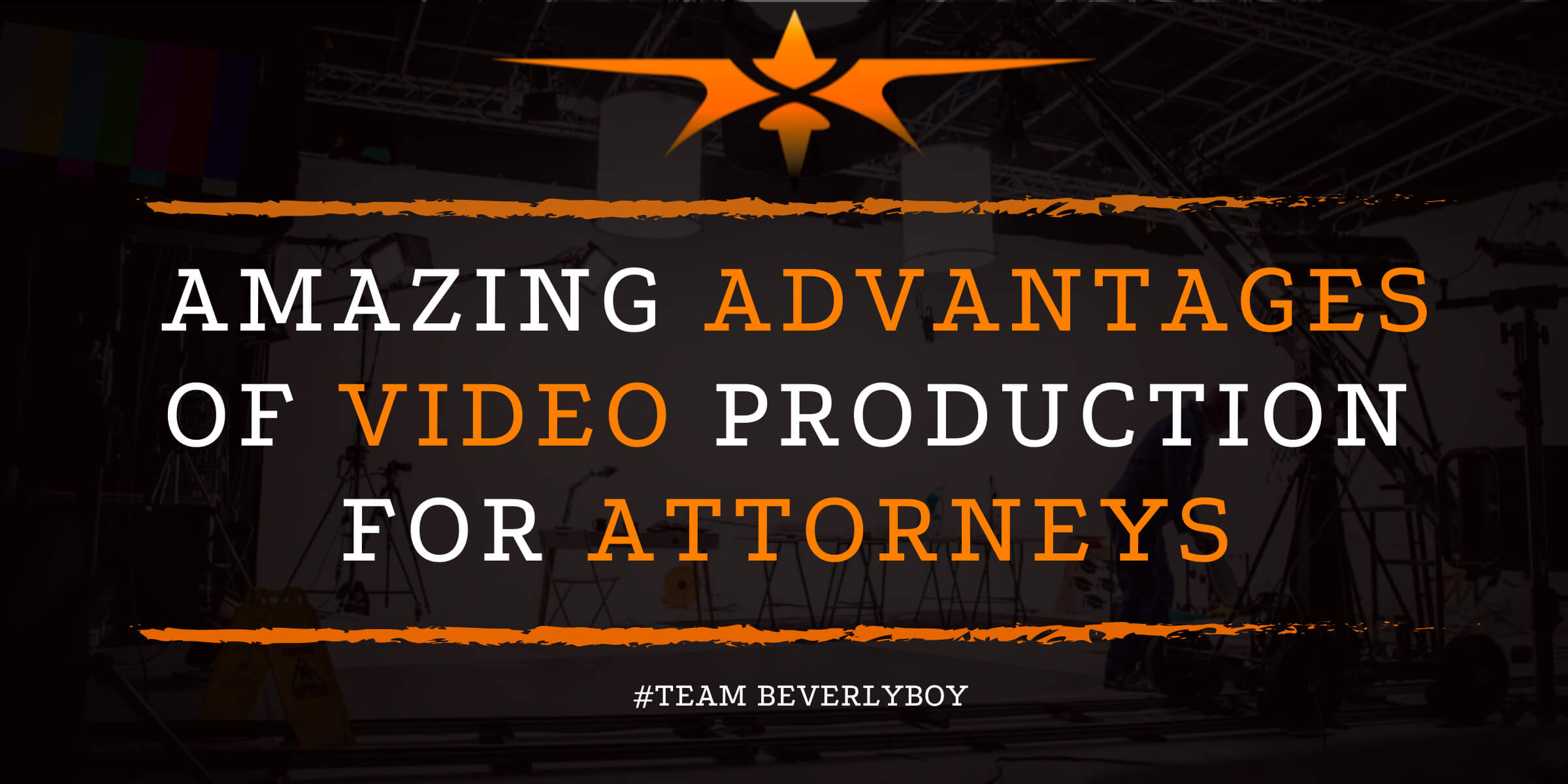 Amazing Advantages of Video Production for Attorneys
Becoming a lawyer is certainly something to be proud of, but like other things in life, having an "If you build it, they will come," attitude will NOT bring you leads. The legal field is extremely competitive and many attorneys find that even having the right law degree, the right office location, and the right website simply isn't enough to pool leads. Incorporating video into the marketing eclectic can help. But not just any video marketing will do. Video production for attorneys will help you succeed with top quality video marketing in an otherwise competitive and cluttered field.
Professional video production for attorneys has several benefits. Outside of providing lawyers with a way to differentiate themselves against the competition, video production for attorneys can also improve legal website rankings and boost conversions. These are just a few of the amazing advantages of video production for attorneys. Below are a few more.
Book your Legal Video Production Now!
Local Search Dominance
Does your law firm provide services in a high traffic city or town? Are you dominating the search results with content that relates to a variety of keywords that are geo-targeted to your brand? Getting your content to rank in Google is challenging even for top SEOs that have been working in the industry for decades. But video production for attorneys represents one way of quickly getting legal content to not only rank, bit to pull rank more quickly than content pages that lack video.
Click Dominance
In addition to video production increasing your local search rankings, video content that is added to your website will increase your click dominance. What is click dominance? This is the frequency of times that your listings in Google get clicked compared to your competitors' listings. Not sure what to think of all this?
Post a video on a webpage that you own which is doing "okay" but not ranking REALLY Good. Watch how Google serves video thumbnails with the page. These will greatly increase the frequency of people clicking through to your content. Video production for attorneys has the advantage of helping your site to stand out against the competition in search and to generate more clicks with each impression as people tend to flock to any content that includes a video.
Engage Your Audience
Video production for attorneys represents an opportunity for you to work with a professional to create marketing videos that meet deeper goals. Consider creating content that will engage your audience by delivering captivating video experiences without overstepping boundaries. Most of these types of videos have the power to increase consumer engagement by as much as 400% over written content alone.
Ready to experience the amazing advantages of video production for attorneys in your firm? Give Beverly Boy Productions a call today!
Here is an example of Video Production for Attorneys, a Beverly Boy Production:
Get a Fast Free estimate!