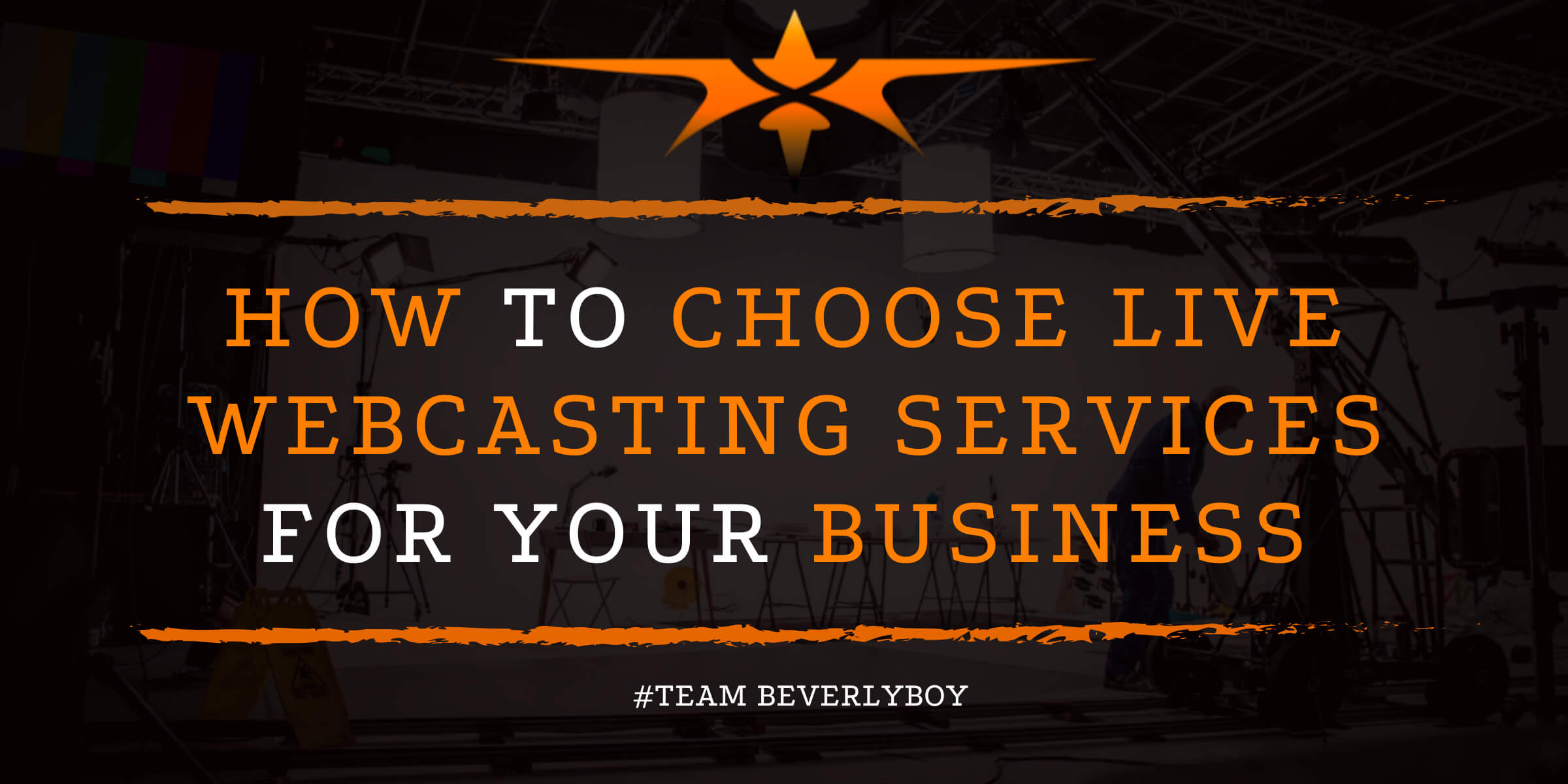 How to Choose Live Webcasting Services for Your Business
More and more businesses are turning to live webcasting as a means of staying connected with both their employees and their customers. In fact, recent studies show that most businesses have used webcasting in some capacity in recent times and those that haven't are considering live webcasting services. We're discussing how to choose live webcasting services for your business to produce conferences, internal meetings, and product events that reach a wide audience for your brand.
Many brands and businesses have a global customer base as a result of the internet and vast technology available to brands in recent years. The need to reach a global audience both for marketing communications and for technical events or support is both vital and valuable to the consumer. Businesses that utilize top digital tools to instantly reach global audiences report happier customers. In fact, businesses are using live streaming and webcasting for the following:
Daily internal meetings.
Conferences and keynote speakers.
Product launches and events.
Marketing campaigns.
Corporate announcements.
Internal updates to employees.
Let's take a look at how you can choose live webcasting services for your business or brand.
Business Live Webcasting Needs
Before a business chooses a live webcasting service they consider their needs and what they actually wish to accomplish out of the live webcast. Many businesses wish purely to educate their potential customer and their existing clients with webinars and livestream webcasts. Others seek live webcasting services that can be used to generate leads, build their reputation in the market, or convert contacts into paid customers.
Before you choose a webcasting provider or to work with a webcasting producer, consider your unique business needs. What will you achieve with your webcast? Will you focus on lead generation, sales, employee training, customer retention, something else entirely? It is important to know what you wish to achieve before you begin seeking a webcasting producer that will work for you.
Scalable Webcasting Solutions
Many businesses don't realize that they will want to scale their webcasting productions but, after a few successful webcasts take place, they find themselves seeking ways to scale and grow. The decision to deliver a webcast to an increasingly larger audience, or to scale the webcast is both exciting and important. As you consider a live webcasting service that will work best for your brand, ask the webcasting producer about scalability and the necessary steps that will come when you decide to grow your webcasting services from just a few short webcasts to several advanced programs or what will happen as your audience grows. It's important to hire a webcasting provider that is prepared to assist you with this growth and demand.
Monetization Options
It's also important to speak with the webcasting provider about monetization. Will the producer help you with this step? Are they prepared to provide the support you require to monetize and add continued value to your webcast?
Various options exist to monetize your webcast. Everything from early lead capture to offering in-webinar sales and post-recorded access via VIP paid membership. Discuss monetization ideas and steps with your livestream webcast provider upfront so that you can begin to plan early on.
Choose a Live Webcasting Professional
Beverly Boy Productions has a worldwide team that specializes in webcasting and live streaming. If you're brand is ready to put webcasting to use, consider giving us a call. We can't wait to assist you in the setup, production, and post-production delivery of live webcasting services that will help you grow your audience, generate more leads, drive sales, and increase engagement for your brand.