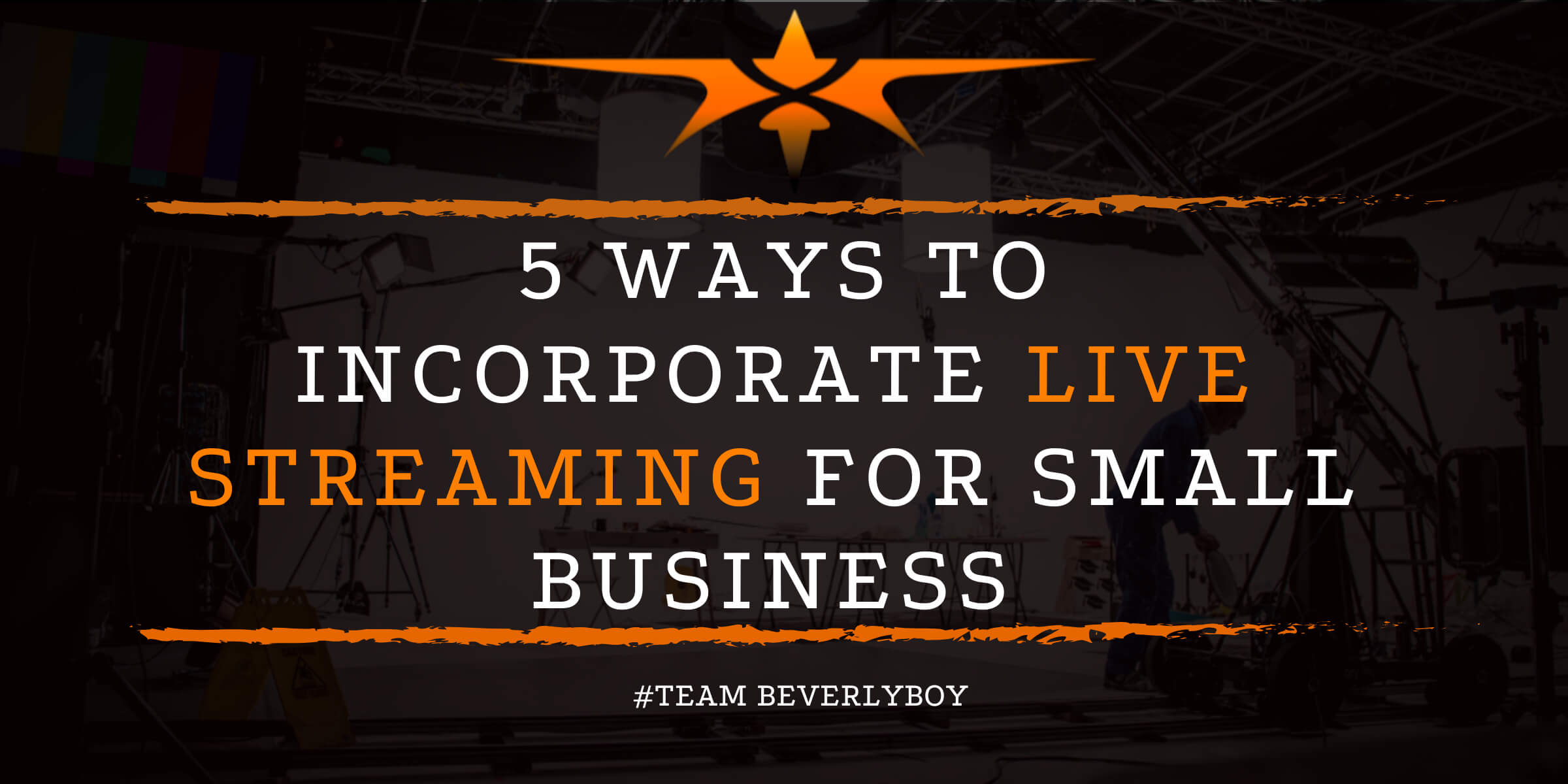 5 Ways to Incorporate Live Streaming for Small Business
Live streaming has been around for several years and yet, many small businesses are not making use of this powerful marketing tool that connects with consumer audiences in real time. Whether you're new to live streaming for small business, or you're just looking for some new ways to incorporate live video streaming into your day-to-day marketing efforts, we've got a list of powerful methods you can use to incorporate live streaming for small business into your marketing mix.
Get a livestream production quote here!
1. Customer Service Live Streaming for Small Business
Face-to-face interaction with customers is not always possible, unless you incorporate live streaming into your customer service program. With live streamed customer service, businesses can help customers immediately solve their problems in real-time rather than leave the customer interaction to take place via a web form or some other impersonal interaction online.
Consider live streaming customer service applications such as:
Product demonstrations via live stream that allow you to show new customers how they can get the most out of your product or service.
Include live stream interactions with customers and your customer service team so that anytime a customer needs assistance there is a face-to-face interaction between your support team and the consumer.
Offer VIP customer support via live stream to consumers in various subgroups and later consider offering unique product beta-tests or upsells based on the groups that you live stream to.
2. Live Event Live Streaming for Small Business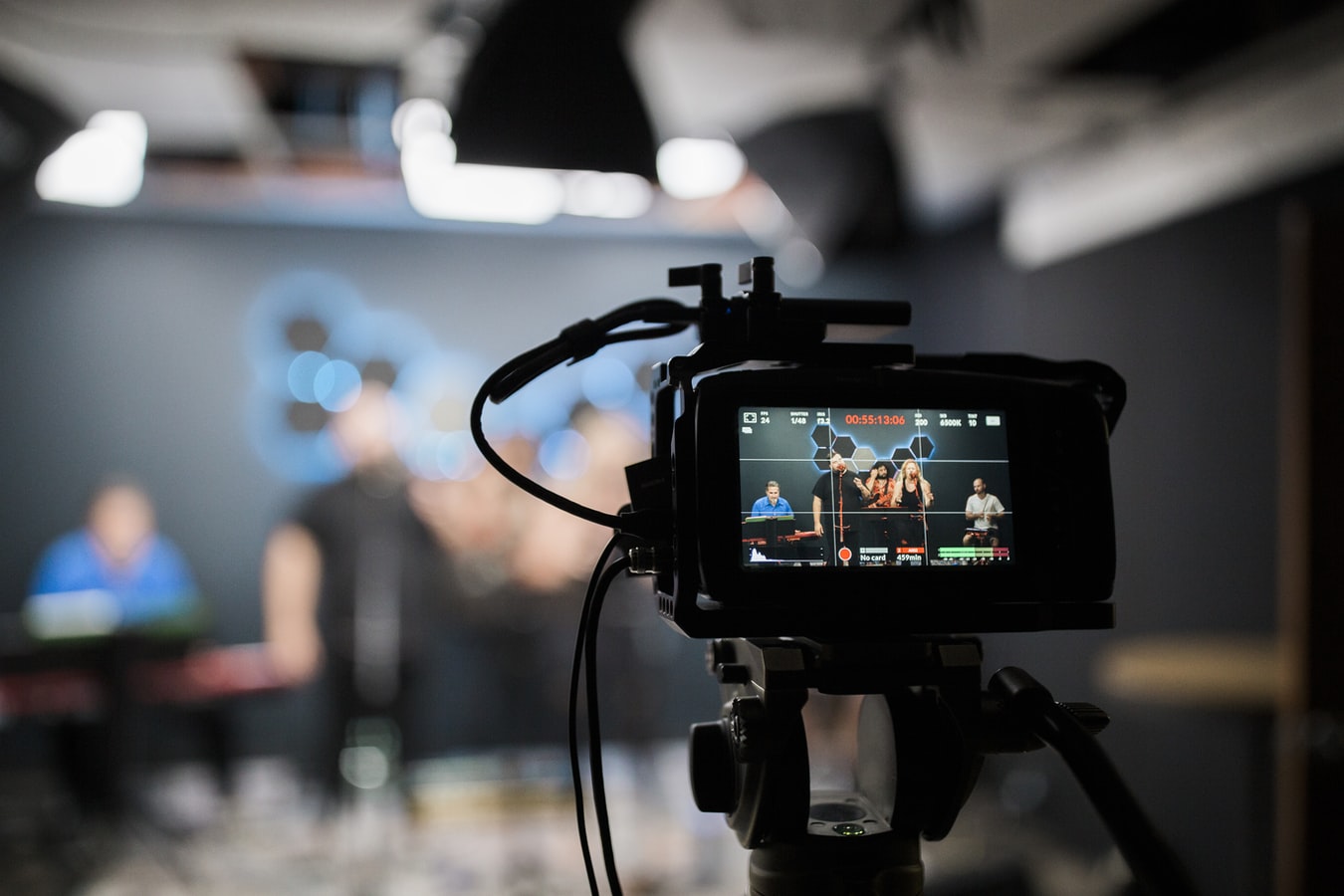 As a small business owner you can't spend too much time creating a recognized name for your business. Branding is vital, especially as you're growing your small business. Consider live streaming events that you have scheduled for your business to actively participate in. Offering a live stream allows consumers that otherwise would not be able to attend the event to get a piece of the action and to connect with your brand.
If you're planning to attend a live event or to host a live event, consider the following live streaming options for your business:
Live stream previews of the event as the setup is taking place if you're hosting the event. If you're just a vendor at the event, consider live streaming a glimpse into you and your team setting up the booth/table at the event.
Live stream your favorite presenters or speakers at the event and share with your fans.
Live stream exciting parts of the event or, if you're hosting the event, consider live streaming the entire event from setup to breakdown so that consumers can be a part of the entire event.
3. Live Streaming Product Demonstrations & New Product Announcements
Small businesses are sometimes on a tight budget when it comes to introducing new products or services into their offering. As such, marketing these new products and demonstrating how they work can be tough.
Live streaming new product announcements to top fans is one way to increase the likelihood of top sales for those newly announced products as you share the details of the product launch with those who already trust your brand.
Additionally, live streaming for small business brands that focus on sharing product demonstrations with consumers represents a way to connect with your audience and add value, especially to new customers. Consider the following:
Live stream new product announcements to encourage real-time engagement and interactions with customers and future prospective customers.
Offer exclusive access to live streamed product demonstrations to new customers or existing customers.
Provide introductory product demos via live stream to prospective customers.
4. Live Stream Behind the Scenes Access to Your Small Business
Sharing what your business is like behind the scenes will help consumers to feel more connected to your brand. Live streaming for small business providers that perform essential duties or offer specialty products represents a unique opportunity for brands to share behind the scenes details of all sorts. Consider the following:
Live stream behind the scenes details that will help consumers learn what it's like to work for your brand.
Live stream a behind the scenes look at the steps you take to produce a product or to design the shipping material for a product.
Live stream a behind the scenes look at how your day-to-day operations, factory, or production line works.
Keep in mind, when live streaming behind the scenes elements of your small business it it vital that you maintain privacy in certain areas to protect your business. You don't want to share secrets that would compromise your brand or your relationship with special vendors.
5. Live Streaming Talent Interviews
Does your small business employ the best individuals in the industry? If you're proud of your talent and think your customers would agree, consider live streaming interviews of your top workers or the people that make your small business run so well.
Live streamed interviews allow customers and potential customers to see and hear directly from the people that are contributing most to your business operations or success.
Consider the following:
Interview the CEO or COO to provide deep insight into the operations of your small business and share it via live stream.
Use live stream video to share interviews with your volunteers or the hands on people that make your business operate each day.
Live stream an interview with an expert associated with your brand to show the value of what your brand offers to consumers
As you can see, live stream video can be incorporated into your small business in various ways. Especially in times when business operations slow, live streaming for small business represents a way to connect with consumer audiences and keep your brand fresh in their minds so that they know who to shop with or what to buy when they are ready to make purchase decisions.
Need help live streaming content for your business? Give Beverly Boy Productions a call at 888-462-7808! We can't wait to help you start live streaming your small business details, interviews, and events to consumers.