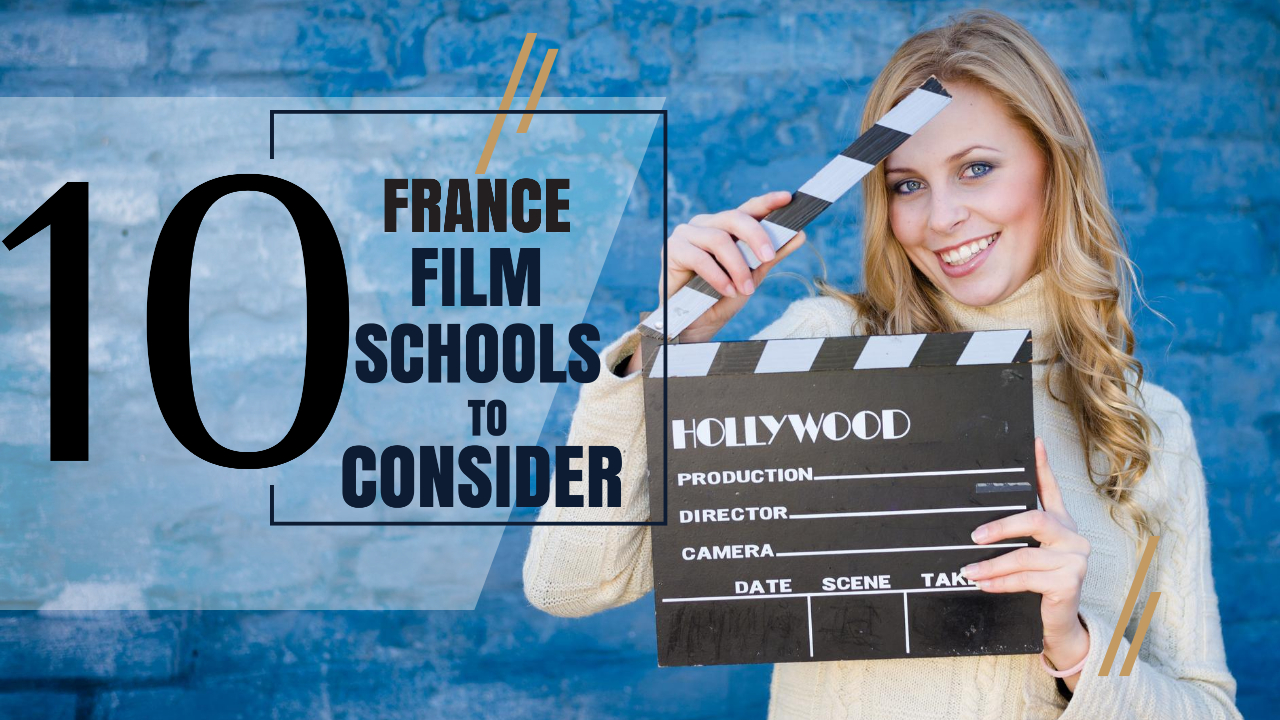 Top 10 France Film Schools Every Aspiring Filmmaker Should Consider
A modern European nation that draws visitors from around the world, France is home to more than 67 million people and many aspiring filmmakers. Those interested in studying the art of creating films, movies, and other forms of media can find several amazing film schools throughout France. In fact, France film schools represent some of the most innovative and creative filmmaking programs the industry has to offer.
Request more information here
Whether you're interested in script writing, directing, producing or editing your own films, France film schools provide advanced educational opportunities that lead aspiring filmmakers along a path to professional production through training, support, and classroom education. Check out these top 10 France film schools that assist students preparing for a variety of roles in the filmmaking and movie industry.
Delivering educational support to filmmakers interested in summer programs, 1-year degree programs, and advanced 3-degree program opportunities, ESRA International Film School represents industry standard formal education. ESRA International Film School is ideal for international students interested in studying abroad for a summer, or for a full-year via the Bachelor program in Filmmaking.
One of the most prominent film schools in France, ESRA International Film School has a large campus of 1200+ students, and an active network of industry professionals who work to teach and train fellow filmmakers in the arts of cinematography, Directing, and various other roles in film production. Mixed learning opportunities are delivered via courses that include lectures, internships, traditional training, and hands-on workshops.
Phone: +33 (0) 144 252 525
Location:
135 Avenue Felix Faure
75015 Paris, France
Email: [email protected]
Delivering advanced instructional courses in filmmaking, cinematography, acting, and screenwriting as well as many short course subjects, CineStudio – Paris School of Film and Media trains students for advanced careers in cinematography and filmmaking.
Ideal for aspiring film professionals and for film enthusiasts that are interested in short-term, intensive learning programs that lead to entry and advanced level industry roles. Many course options are available at France film schools like CineStudio including online courses and in-person learning for anywhere from 3 months to several semesters.
Phone: +33 7 69 83 43 82
Location: Administration Offices
67 Rue Saint – Jacques
75005 Paris, France
Email: [email protected]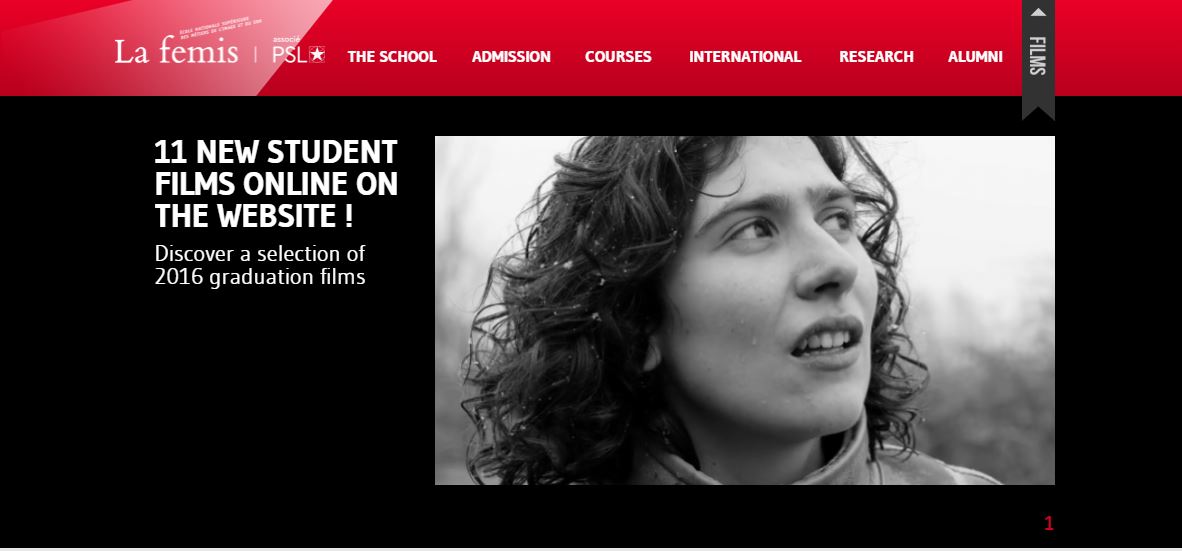 Funded by the Centre of Cinematography and the Moving Image, La Femis is one of several France film schools that provides mixed training in filmmaking and media production through diverse programs that offer both hands-on and classroom style sessions ideal for students of all skill levels and age groups. Degree programs prepare students for entry-level to advanced careers in film and media.
Students train in a variety of disciplines including cinematography, producing, directing, editing, screenwriting, continuity, distribution, cinema management, and sound production through workshops, classroom training, and research initiatives.
Phone: +33 (0)1 53 41 21 00
Location: 6 Rue Francoeur
75018 Paris, France

One of three France film schools that are state-funded, Ecole Nationale Supérieure d'Audiovisuel (ENSAV) prepares filmmakers for roles in the industry through advanced training. Entering students that are native to Europe must possess at least a two-year university degree or equivalent of L2 European level education, however foreign students may apply at any level thus the school touts a diverse student family from all over the world.
Degree programs include Masters level studies in Directing, Sound design, Computer animations, Production, Research and Film aesthetics delivered via mixed online and in-person coursework.
Phone: +33 (0)5 61 50 35 07
Location: 56 Rue Du Taur
31000 Toulouse, France

Providing education and training for aspiring filmmakers interested in the practical, artistic, and technical areas of film production, Ecole Nationale Louis-Lumière includes state-funded postgraduate courses that will lead students to Master's degree level education in Film, Photography and Sound Engineering.
Opportunities include one and two-semester exchange programs as well as three-semester academic programs in which entrance is upon completion of an exam. Exiting students are prepared for work in cinematography-related professionals, sound recording, editing, and various technical roles in stage management.
Phone: +01 84 67 00 01
Location: La Cite du Cinema
20 Rue Ampere
93200 Saint-Denis, France
Providing instruction and training to 850 students interested in advanced careers in filmmaking and cinematography, EICAR features 150 film instructors that guide students in Bachelor's and Master's level degree programs. Like many France film schools, EICAR provides practical education through mixed hands-on training and classroom style learning opportunities for advancement in roles pertaining to Directing, Production, Screenwriting, Editing, and Cinematography.
Phone: +33 (0)1 49 98 11 11
Location: EICAR
50 avenue du President Wilson
Batiment 136-BP 131
93214 La Plaine Saint-Denis, France
Representing a groundbreaking partnership between Emerson College, Paris College of Art features a Bachelor of Fine Arts in Film Art which provides students with mixed media and film training which includes diverse learning opportunities. The program features curriculum that focuses on training students in experimental films, video production, public art, and media development. Classes are delivered in-person at various locations as well as online for flexibility.
Phone: +33 1 45 77 39 66
Location: 75010 Paris, France
Email: [email protected]
Aspiring cinematographers and those interested in film production are encouraged to consider the prestigious New York Film Academy of Paris for advanced level training in fine arts and film. Educational programs are delivered via filmmaking workshops, hands-on training, writing and directing in both English and French. Programs include Bachelor's degree opportunities, Master's Degree programs, and a Doctorate degree option for ultra-advanced training.
Phone: 1-800-611-FILM
Location: Pathe Studios
18th Arrondissement
The American School of Paris provides digital filmmaking opportunities for students interested in learning the technical aspects of cinematography, digital filmmaking, editing, and mixed media special effects. Courses are delivered to students in grades 9-13 in half-semester, full semester, and full-year, two-semester options depending on the degree program. Students learn how to create documentaries, short-films, and a variety of other projects.
Phone: +33 (0)1 41 12 82 82
Location: 41 Rue Pasteur
92210 Saint Cloud, France
The first American acting studio in Paris, the Paris Film Academy features workshops and training for aspiring actors interested in learning the techniques of Hollywood. Like many France film schools, training is delivered via various workshops and hands-on training events and projects. Students engage in workshops that train on audition techniques, voice training, acting for camera and career development.
Phone: +33 9 80 99 67 41
Location: 2 bis, Rue Fallempin
75015 Paris
Email: [email protected]
*As an Amazon Associate we earn from qualifying purchases. We receive commissions for purchases made through links in this post.