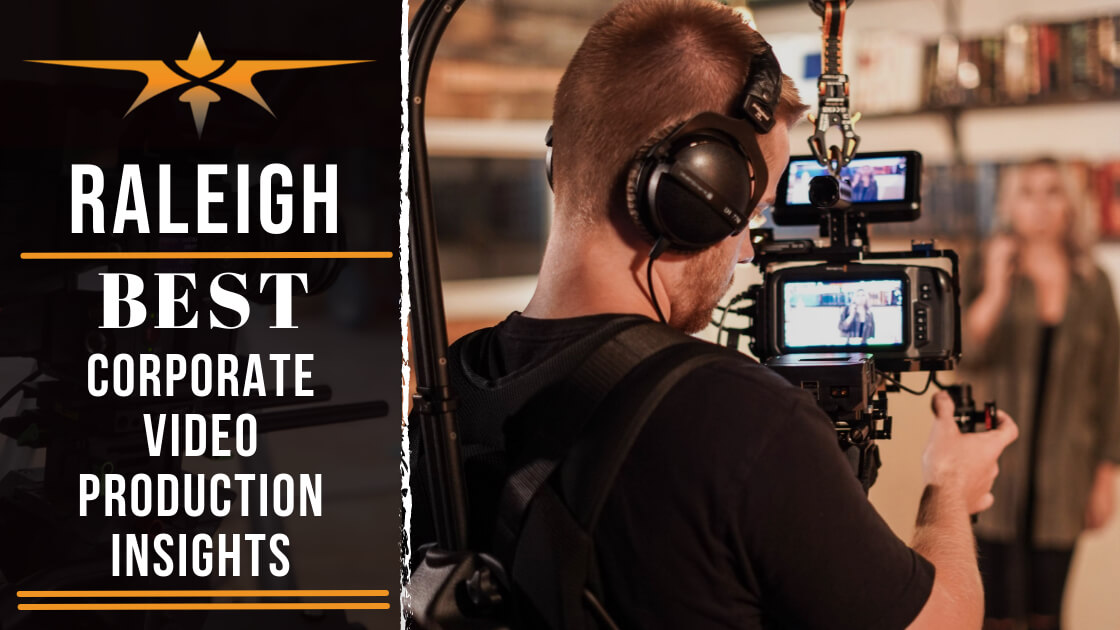 Best Raleigh Corporate Video Production Insights
The company to hire to create the Best Raleigh corporate video production for your business is one that knows the ins and outs of video production, so they can create Video campaigns that will highlight your business in an engaging way. Hire a Raleigh corporate film company that listens to their clients closely to ensure they know what is expected and can ensure the right content is created.
Get a Raleigh corporate video Quote here!
We have Top Raleigh Corporate filmmakers who are ready and waiting to get started on the perfect production for your business.
Making the Best Use of Your Raleigh Corporate Video
It may be a powerful marketing tool, but not all Raleigh corporate videos succeed. You can still get great reactions from your corporate videos by making them authentic and compelling.
No matter if you are showing your video at City of Oaks Pirate Fest in Raleigh or looping it in your office in Downtown Raleigh, your video can still impress and capture attention.
High quality corporate videos will provide you with that and get you results, while low-quality videos are going to leave audiences confused and turn them away from your brand or company.
To get your video done right, ask yourself what goals your video is meant to help you reach. What is its purpose? Reaching employees with internal marketing will require different types of Raleigh corporate videos than you'd use in promoting a product.
Let's look at more examples of this.
Depending on your objectives, repurposed video content for social media might be more effective than a homepage promotional video or still photos for your website.
A video that will be used in email campaigns will need different content than what you'd use for television or using audio for radio-type services.
Raleigh Corporate Video Production Cost
Doing business in Raleigh, North Carolina, Wake County can get competitive, so standing apart is important. Aside from your business objectives, you should also think about your target audience, the message you want to send, and the approach you want to take.
Each of these will determine the type of video your company needs most. No matter your video, the price you pay will depend on the duration of your film and the gear and staff used to produce it.
There are many corporate video production companies in Central North Carolina so this will help you with pricing. Also, check out our per-hour pricing sheet of what affects overall corporate video production cost.
Raleigh Corporate Video Production Pricing Sheet:
Video Director:

$25/hour to $250/hour

Script Writer/Marketer:

$60/hour to $150/hour

Video Editor:

$60/hour to $175/hour

Cameramen:

$25/hour to $400/hour

Actors/Presenters:

$50/hour to $500/hour

Equipment:

$25/hour to $100's/hour

Studio Shooting:

$100/hour to $400/hour

Narrators/Voiceovers:

$100 to $400

Audio Files:

$30 to $1,000

Video Rendering:

$30/hour to $75/hour

B-Roll:

10% to 50% addition to shooting costs

'Miscellaneous Fees':

$100 to $1000's
Raleigh Corporate Pre-Production
When you think about Raleigh corporate video production, there are three phases you will encounter: pre-production, production, and post-production. Each of these are crucial in bringing your project to life.
With Raleigh corporate pre-production, you're lining out your project. When you work with a skilled crew, they will help you with this outline by going over the details, your ideas, and what you need.
A producer or director will then schedule the entire production process. They will also write a script if needed. Your crew might have to do extra research or work to get location permits or studio access.
Pre-production is the planning stage, and it cannot be skipped if you want to have a top-rated production. An expert team will work with you each step of the way, to make sure you're satisfied with your project.
Corporate Production
During the corporate production phase, your footage is recorded based on the outline done in pre-production, and your team will work with every area of the production, like location, set, office, and more, while keeping to your schedule and budget.
Every department of the corporate film making process works in production. The grip, electric, and design crews will usually get going before camera and sound departments film. The production process depends on the type of video you're creating.
An explainer video, for example, will most likely not need actors, but if you're filming employee testimonials, you will probably include actors in your video. This is also the stage where B-roll footage is filmed to be used in post-production.
Get a Raleigh corporate video Quote here!
Corporate Post-Production
Post-production is the final stage in making a top-quality corporate video. This is where footage is cleaned up and put into order. Then, editors will also adjust sound and color and add in music and sound effects to round out your production.
Once your production has been edited and rendered, your crew will show you the finished product. If you want anything changed, those edits will be done before it's finalized and sent to distribution.
Once you are happy with the result, you're good to go! You've finished corporate post-production and you will have your video in-hand. You can share it at a meeting, on social media, or wherever else you'd like!
Raleigh Corporate Live Streaming
Live streaming and corporate webcasting is a unique way to communicate with your audience. Unlike regular videos, Raleigh corporate live streaming provides an interactive experience for viewers that allows them to feel as if they were there.
This is what makes live streaming so effective and it beats regular video, hands-down. Live streaming in Raleigh, North Carolina is often used for sharing an event or a product review.
On some platforms, viewers can comment on and react to your corporate streaming media, which allows it to show in other user's feed and gets you more exposure.
Other Valuable Purposes
Beyond social media, live streaming is also used for business meetings through Raleigh corporate live streaming. Employees from all over the world can join the stream, and quarterly company webcasts are often used for this reason.
It is convenient! The equipment needed for streaming live corporate events is easy to assemble, so a skilled crew should have no problems hosting one for you.
Best Practices for Raleigh Corporate Video Production
First, check-in with Raleigh Chamber of Commerce for tips on filming here. We have listed our top tips for creating a top-quality corporate video, as well, and we recommend checking out these best practices before getting started on the corporate video production process.
Tip #1- Determine the purpose of your video.
Of course, a director or producer will assist with this during pre-production, but going in with what purpose you want your video to serve saves everyone time and effort and makes things go smoothly.
Tip #2
–
Be clear and concise.
Shorter is better when it comes to corporate videos, and a high-quality video can be short and still capture attention. In fact, it can often get attention easier, and hold it longer, than boring, drawn-out films

Tip #3- Be sure to include branding.
Use engaging content to concisely state your message, make sure your logo or brand is seen clearly, and ensure your contact information is listed. Viewers won't remember your company if you don't brand properly.

Preparing Your Team for Corporate Video
Whether your business is in the 27511, 27604, 27613, or the 27703 getting your team on the same page is important. To prepare your team for corporate video start by addressing your wardrobe.
Dress Code
A good tip is- anyone being filmed should avoid shirts with logos, brands, bold patterns or that are plain white or black.
Generally, the type of pants and shoes you wear are up to you, as long as they go with your video's theme. Also, having hair and makeup ready before you start shooting saves time.
We recommend being natural on camera because being genuine is important for corporate video production.
Be Prepared with Questions
When filming corporate testimonials, get your questions ready for the interviewee ahead of time.
Questions like "How do we stand out from other options?", "What was it like before you received our product or service?", and "What would you tell someone who's considering our services?" are appealing and piques your audience's interest.
Hiring a Raleigh Corporate Video Company
After you get your ideas together, it's time to find a company that can make them happen.
With hundreds of video companies to choose from in the Raleigh, North Carolina region, and the cities of Garner, Cary, and Apex, you will have your work cut out for you when hiring a Raleigh corporate video company.
You should look for video samples and responsiveness.
Video Samples
When people seek out a company, one of the first things they do is view the ones with the highest reviews. We suggest checking video reviews. Anyone can post anonymous, false reviews, but a video is solid.
Keep in mind that you can ask for samples. Look for consistency and make sure the quality of the video you see lines up with the reviews.
Responsiveness
A professional company should quickly to respond to your inquiries, and you can often get a free quote. That said, they should provide concise consultation to make things easier for you. Look for responsiveness in communication to show that you are seen as a priority.
Raleigh Corporate Video Filming With Beverly Boy
We have experience with Raleigh corporate video filming throughout Northern North Carolina for companies for the past ten years. We know the ins and outs of Raleigh so that we can create customized corporate video services for each and every one of our clients.
Beverly Boy Productions ensures high-quality productions at affordable costs. We want you to feel confident that you made the right choice when you hire us for your corporate video filming needs.
Team Beverly Boy has skilled filmmakers ready and waiting to get started on your filming in the Northern North Carolina area, including Lockbourne, Grove City, and Canal Winchester today.
What Is Raleigh Corporate Video Marketing?
In Raleigh Corporate video marketing, it's important to know who you want your production to be marked too.
We take the time to learn more about your business to ensure that the corporate video marketing production in Raleigh we create for you reaches your target demographic each and every time it's shown.
We are the Best Raleigh corporate video production company available because we provide our clients with the customized care that they deserve.
Vetting Raleigh Corporate Video Making Companies
Learn everything you can about any of the Raleigh corporate video making companies you are considering before choosing one.
You want to hire a company that can create a corporate video production that highlights your business in a unique way, while still being informative and engaging.
We have experience filming everything from a manufacturing company in Groveport county or a consulting firm on Jones St in Downtown Raleigh so filming your production won't be difficult to do.
We ensure that all of our corporate videos in Northern North Carolina are expertly created because we are a Raleigh business video company that puts our clients first at all times.
Choosing Your Raleigh Corporate Video Company
When you choose the Raleigh corporate video company you want to hire, determine what you want to pay to have the production created.
The Raleigh corporate video company should take your budget into account when creating a layout of the production that they want to create for you.
High quality Raleigh corporate video makers will take your opinion into account when creating the film to ensure its right for you when everything is said and done.
How To Monitor Raleigh Corporate Film Production Companies
After researching the many Raleigh corporate film production companies that are available, you will more than likely realize that not all corporate video companies are alike.
We ensure that every video production we create is of the highest quality at the most affordable price possible within the Raleigh corporate film production industry. We know that getting the most bang for your buck is important.
Get a Raleigh corporate video Quote here!
How To Use your Raleigh Business Video Production
After the Raleigh business video production is complete, be sure that the Raleigh business video production company you choose to hire will help you promote it. You want to be sure that it is shown on a variety of platforms so that your message can be spread as far and wide as possible.