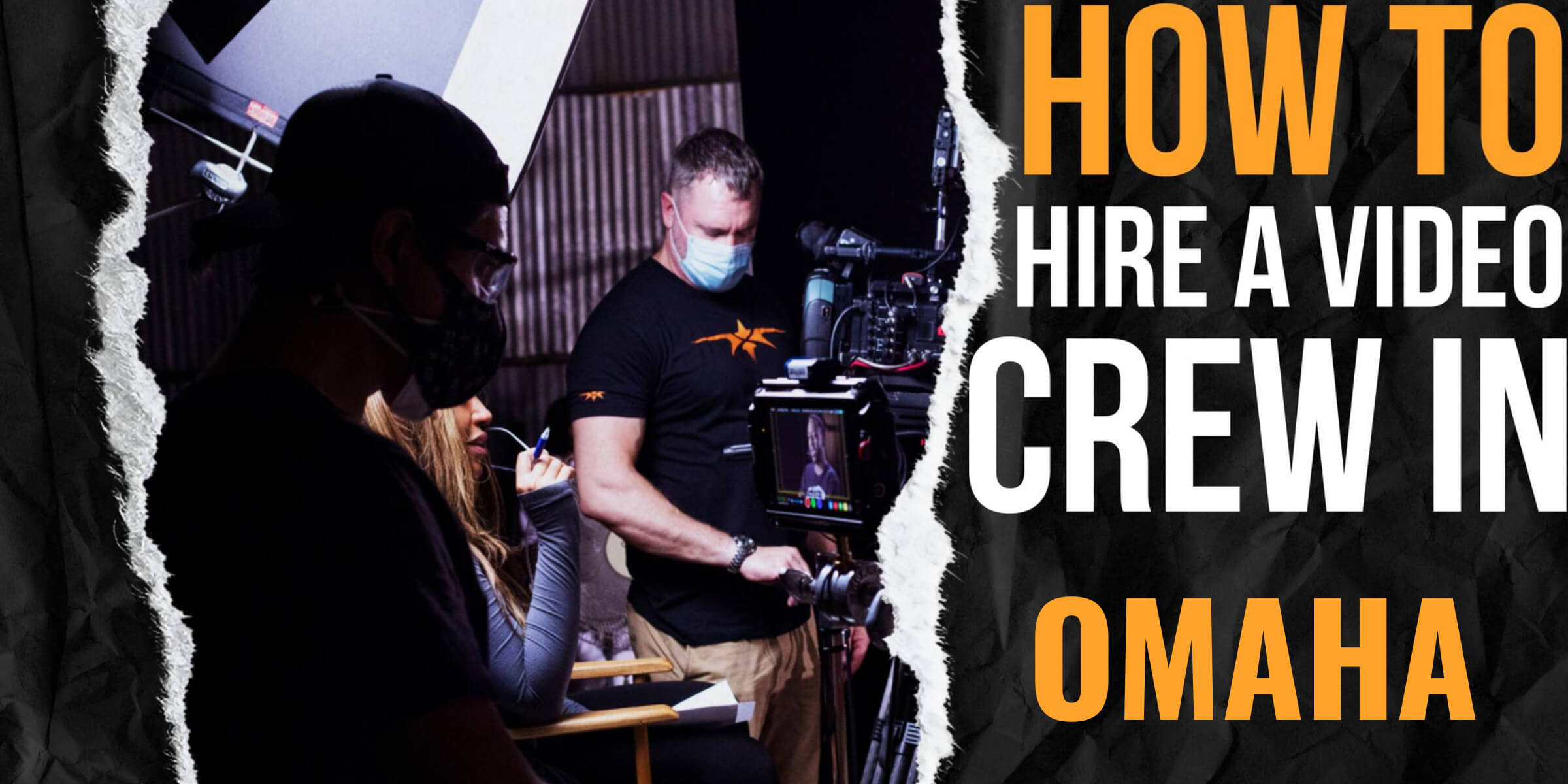 How to Hire a Video Crew in Omaha
Taking on a video project can be hard—you're dealing with a budget and other peoples' schedules. What you need is to hire a video crew in Omaha that has the professionalism and expertise to get your video production done as swiftly, effectively, and as high quality as they possibly can. Be sure to choose one that will use the industry-standard 4K or 1080p video gear that your project needs to get and keep an audience's attention! We also service Council Bluffs, La Vista, and Bellevue.
Get a Omaha video crew quote here!
Booking Omaha video crews
When you are considering booking Omaha video crews, call team Beverly Boy! We provide solid options so that your Omaha video crew search doesn't have to take too long. We also service Saunders, Dodge, and Washington counties.
Omaha Video Crews for Hire
First, you need a plan for what your project needs. What type of Omaha video production team you need, what your project requires to be successful, and a video budget range—this is all important information to consider before contacting a Omaha video production team.
Next, once you know your project's needs, fill out our contact form and tell us all about it! If you'd rather speak with someone, simply drop us a line and we will follow up with you to go over the details.
Lastly, we'll put together the video crew that is tailored specifically to handle your project. No matter if you need video crew rates for ENG/EFP crews in Omaha, or a freelance video crew in Nebraska, we are here to help!
Top Omaha video crew services
– Testimonials and documentaries
– Training videos and panel discussions
– Interviews and B-Roll
– Event coverage and Focus groups
– Branded video content
– Sizzle reel production
– BTS & EPK's
– Webcasting and Live Streaming
Get a Omaha video crew quote here!
The go-to team for video crew services.
From pre production to post production, Beverly Boy is the go-to team for video crew services. We specialize in all areas of production from interviews and commercials, to live streaming and corporate videos. No need to worry about handling the project alone!
Industry Standard 4k
When hiring your video crew in Omaha, make sure that your crews are using the top equipment for your budget! You expect a full-frame camera, not a smartphone- and you shouldn't have to settle!
With Team Beverly Boy, our award winning Omaha video crews use the industry-standard 4K or 1080p video gear that your project needs to succeed. The equipment we film with ranges from the Canon C300, to the Black magic, Sony FS7, RED, ARRI Alexa, and more.
Freelance Omaha Video Crew
Experience can make a world of difference with your Omaha crew. With nearly 2 decades and 20,000+ projects under our belt, Team Beverly Boy has the resources and knowledge to have professional Omaha video crews ready to get to work at the drop of a dime. We service the following zip codes: 68018, 68664, 68034, and 68101.
We offer full service Omaha video production services. From local film permits to location scouting, we've got the tools for every step of the project, whether you need a 3 man video crew at The Durham Museum or you are video a business meeting on Farnham Street. We've got you covered on it all!
The Questions for Video Production Crews in Omaha
When creating a list of expectations for your Omaha video crews, keep these in mind:
– Is the crew fully insured?
– Is the crew using the best equipment?
– Do the crew members share my values?
– Are the crew members communicating effectively with each other?
– Does this crew member have experience in their position/role?
Get a Omaha video crew quote here!
Team Beverly Boy is ready!
Remember, you always get what you pay for, so be careful when searching for cheap or inexpensive video crews. If you need a top video production crew that can check these boxes for you, call Team Beverly Boy! When you're seeking the best video crew in Omaha, you don't have to look any further because we have the experience to streamline the process and provide you with peace of mind.