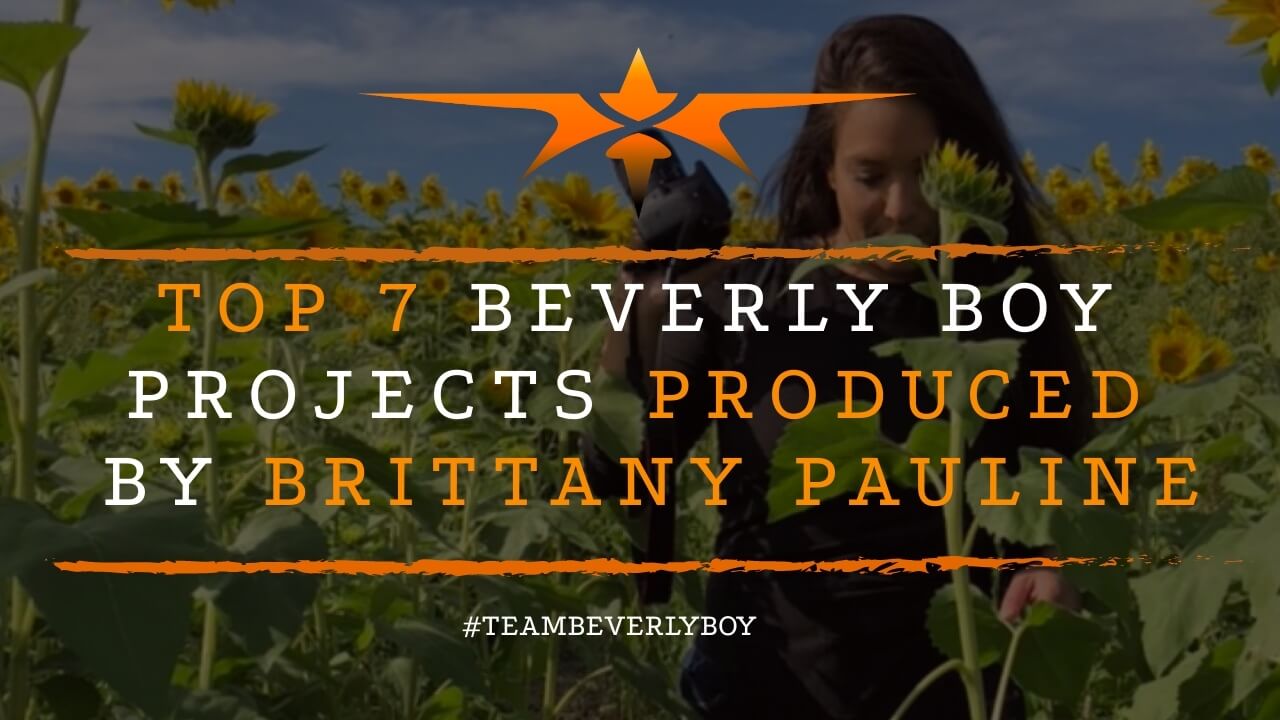 Top 7 Beverly Boy Projects Produced by Brittany Pauline
Producer Brittany Pauline has worked with Beverly Boy Productions for nearly 5 years. In her time on set, she has produced a wide range of innovative, engaging, and hip promos that catch the attention of viewers around the world. These are the Top 7 Beverly Boy Projects produced by Brittany Pauline.
1. Steve TV
Steve TV featured several really heartfelt stories that were amazing to be a part of. We filmed content nationwide for the Steve Harvey Show in which they would reference entrepreneur children who donate and raise money. We would highlight their accomplishments and were responsible for filming their show content. It was amazing to be a part of such special moments for those children as they were being able to share their story on the Steve Harvey Show.

2. Building for America's Bravest with GMC & Josh Duhamel
GMC enlisted Josh Duhamel to assist with their partnership effort with "Building for America's Bravest" which builds smart homes for catastrophically-injured American veterans. We went to Alabama, had about 30 crew members, and produced content for GMC to create awareness for the program. It was memorable to work with Josh Duhamel and definitely very special to be a part of such a strong message in helping veterans of war and combat.

3. Wayfair Promo – Habitat for Humanity
I did a lot of projects for Wayfair. I'm the Beverly Boy Point of Contact for Wayfair and work with them a lot. One project I did was for Habitat for Humanity where we were building a home and capturing the building team putting it all together. We captured soundbites of how it impacted the woman that the home was being built for who had lost her home as a result of prior storm damage. It was hard not to well up with tears on set that day!

4. Uber/Hershey Take 5
The Uber/Hershey Take 5 commercial was an all-time favorite project. A new candy bar was coming out, Take 5, and Hershey partnered with Uber with the theme, "take a break and take 5." We filmed in Nashville, Seattle, and Denver and caught the excitement on people's faces when a really cool, luxury Uber car would show up and surprise them. So for instance, they would call for an Uber, and a Ferrari would show up to pick them up and hand them a Take 5 candy bar. The best part was filming the passengers' reactions when we all showed up!

5. Top Fly
Top Fly was a multimillion-dollar reality show we filmed in Florida. I had a very large crew, about 250 people on set. We did a 2-week pre-production location scouting and 2 weeks for filming. I was in charge of everything including renting airports and helicopters – the whole thing was very exciting. Top Fly was sponsored by Volkswagen and, once aired, was the #2 television show in China, a huge accomplishment for everyone involved.

6. Sun Country Airlines
Another all-time favorite, the Sun Country Airlines commercial filmed on Sanibel Island, FL. The beach we rented, came with a complimentary free family of dolphins in the background all day long which was absolutely beautiful. We had a 30-man crew including generators, food truck, 5-ton grip truck, and more. One creative request from the clients was to have handwritten words in the sand and for a wave to wash the writing away. Instead, we had our art team build an 11ft wooden engraved plaque that we planted under the sand and then had crew make fake waves to splash it away. It was a ton of work on what appeared to be a very simple shot. We'll do anything to make sure the shot looks perfect!

7. L'Oriel Biolage in Germany
The L'Oriel Biolage commercial was a unique shoot in which a team of renowned hairstylists creates various hairstyles on models using organic raw concoction. We filmed stop motion from an aerial perspective capturing the stylists creating different natural hair dyes and products. The whole shoot was done in a really modern and captivating way. There were 15 crew members for this shoot in Berlin, Germany that promoted the all-natural Biolage products.