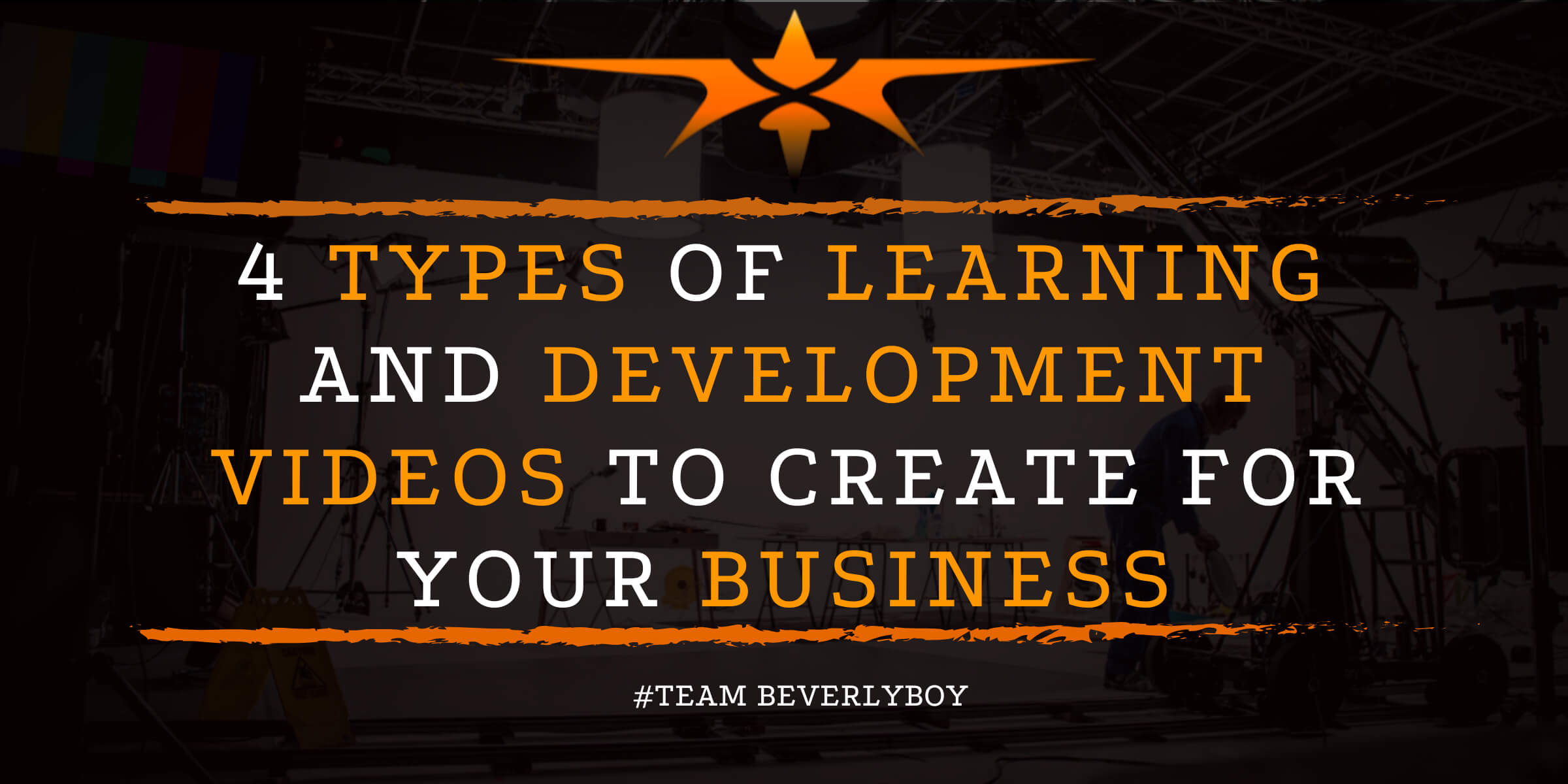 4 Types of Learning and Development Videos to Create for Your Business
What's the best way to learn? Video! Whether you're learning how to use a new product or service feature or you're learning how to perform a new task at work, the best way to do it, by and far, is with the help of an instructional video. In fact, people flock to YouTube and to Google in search of learning and development videos of all different types to help them pick up new skills and concepts for everything from entire school subjects to simplistic tasks around the house, and everything in between. So it's probably no surprise that your business should consider creating these various types of learning and development videos to teach and train your employees, customers, and your community.
Get a Fast Free estimate!
1. Educational Training Videos
Educational training videos represent one of the most commonly used forms of learning and development videos found online. These videos deliver powerful training instructions to your employees to help them learn new tasks or fill the shoes of their role. Likewise, businesses benefit from creating educational training videos for consumers, too. These videos can be used to help new customers better understand the value of your brand or what you have to offer while helping them to solve problems.
2. Corporate Explainer Videos
Explainer videos are pretty self-explanatory – they explain a topic. For businesses, corporate explainer videos are ideal for learning and development. Videos that explain how your business operates, how a particular topic can be better understood relative to your niche or other intricacies of your business niche are ideal. Consider producing these types of learning and development videos to increase consumer understanding of the authority you have in your specific industry or niche.
3. Product Demo Videos or Service Demo Videos
The use of product demo videos for your brand can help to boost sales to those products as well as to improve consumer satisfaction with your products, especially when your demos help the consumer to get the most out of the products you sell. Likewise, if your business provides a service, offering a demonstration video that helps them to see the value of the service or to get the most out of the service that you provide is a great use of learning and development videos for your customers.
4. Onboarding Videos
Finally, when it comes to both employee onboarding and new customer onboarding, videos are ideal. These learning and development videos are helpful for businesses and brands in a variety of ways. Customer onboarding videos are useful in guiding customers through the setup and initial use of the products or services that you offer. They can also reduce consumer questions in the early stages of the consumer relationship. Likewise, the use of learning and development videos when onboarding new employees are equally beneficial to brands. Employee onboarding videos can reduce employee questions, improve new employee understanding of what is expected of them and how they can achieve their goals, and provide these employees with a strong foundation upon which they can being to learn, grow, and thrive.
Ready to get started with these various types of learning and development videos? Give Beverly Boy Productions a call today!