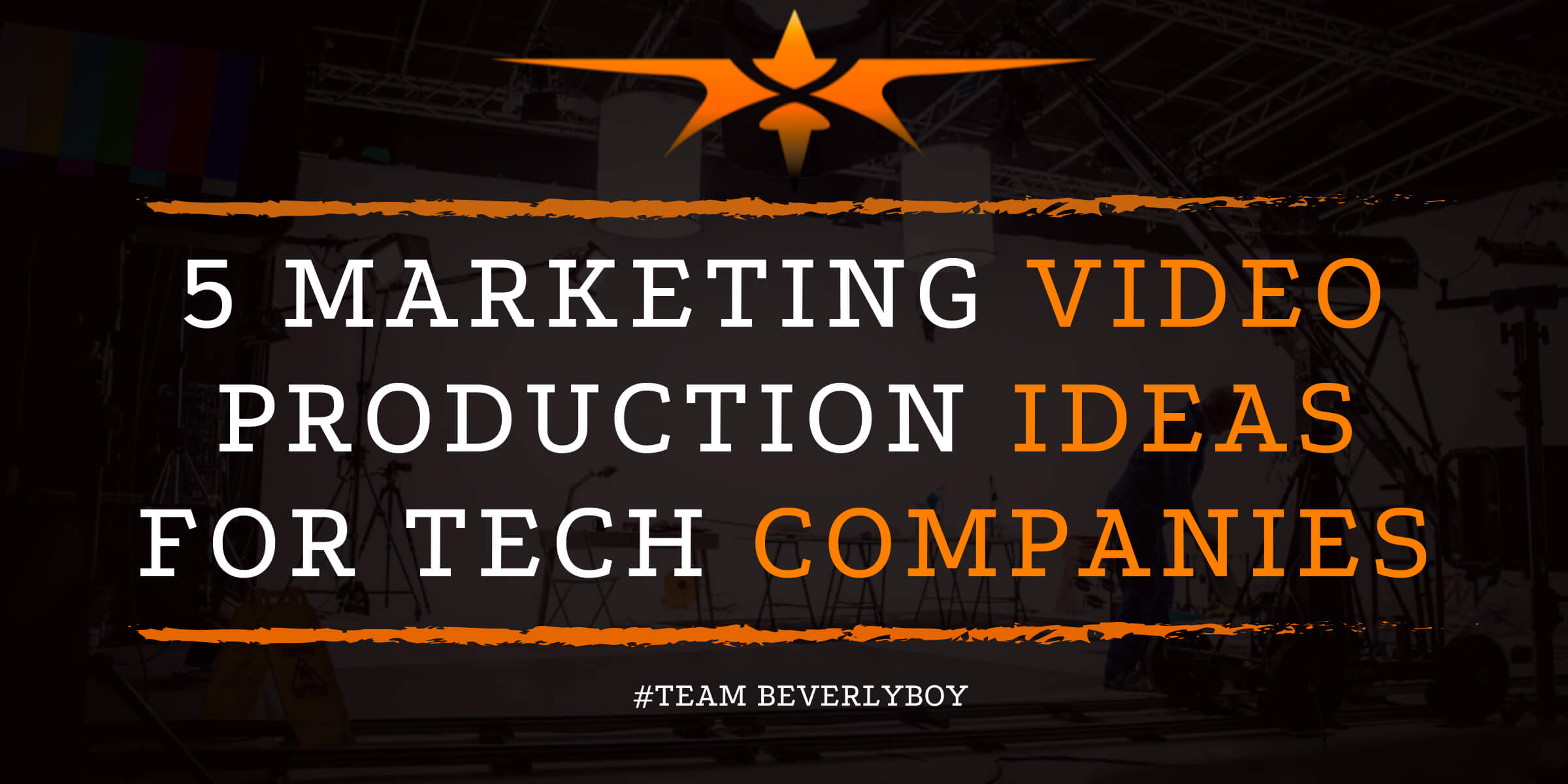 5 Marketing Video Production Ideas for Tech Companies
Producing video marketing content is both extremely important for your tech company and simultaneously overwhelming for you as an individual.
You want to make videos that keep your business fresh and recognized in the eyes of the consumer, but you also want to entertain your audience so that they don't get burnt out or suffer from ad blindness and other struggles that cause them to essentially not even notice your content.
The use of marketing video production for tech companies is a growing trend for these businesses as there has been an influx in demand for tech-related products and services (that can be performed remotely) due to social distancing.
Adapting to the world with technology has been on everyone's priority list lately; to flatten the curve and innovate new ways to keep safe and healthy. With all this commotion it can be hard to be heard. So, if you're running out of marketing video production ideas, check out these.
1. Branded Demo Videos
Nobody wants to see a product in action more than someone that is interested in purchasing it! Tech products and services can be confusing to the average person when you start getting into details and specs. When purchasing tech products or services people always want to know: "what makes it better than the other version(s)?"
Throwing specs and numbers in their brain space may confuse them and create frustration. This is why branded videos are great, but branded demo videos are the best for tech companies.
By creating a demo video your potential customer sees and has a better understanding of what they're investing in and therefore are more inclined to purchase. Nobody wants to buy a lemon!
Tech companies should consider attracting new potential customers to their consumer database by producing demo videos that specifically showcase how their product works with all the features and styles of their brand. Combine the two for a social media teaser or similar campaign and you've got yourself a winning marketing video production idea for sure!
2. Live Event Videos
Gone are the days where we just show event videos. Too much social distancing and not enough event going has caused a dramatic shift in the way we market and the way we live. But that's okay!
Marketing video production doesn't end just because the events are not taking place. Instead, the top tech companies are shifting to the use of live videos to give viewers a look at the behind the scenes demonstrations, live stream events, and interactions taking place within their business. If you're aren't already doing this — why not?
3. Testimonials & Case Studies
We've combined this tech idea because they sort of go together. You kind of need testimonials and customer renditions of what happened in order to produce a case study.
Good or bad, you need the customer input — right? Tech companies looking for marketing video production ideas should consider the option of crafting testimonial videos that utilize satisfied consumer data alongside additional input that will help future consumers solve similar problems or convince potential clients to trust and invest in your tech company.
Show potential customers a case study alongside a testimonial of a customer that is satisfied with the outcome of your brand to solve their problem and you've hit the mark!
4. How-To Videos
How-to videos (A.K.A. explainer videos) by tech companies are a great way to show your audience the technical details of your products or services.
Tech products are often complicated and hard to understand so video is a great opportunity to help your customers get more use out of your products.
Consider how-to videos that show you performing complex tasks with your tech products or step-by-step demonstrations of particular services in action.
5. Event Videos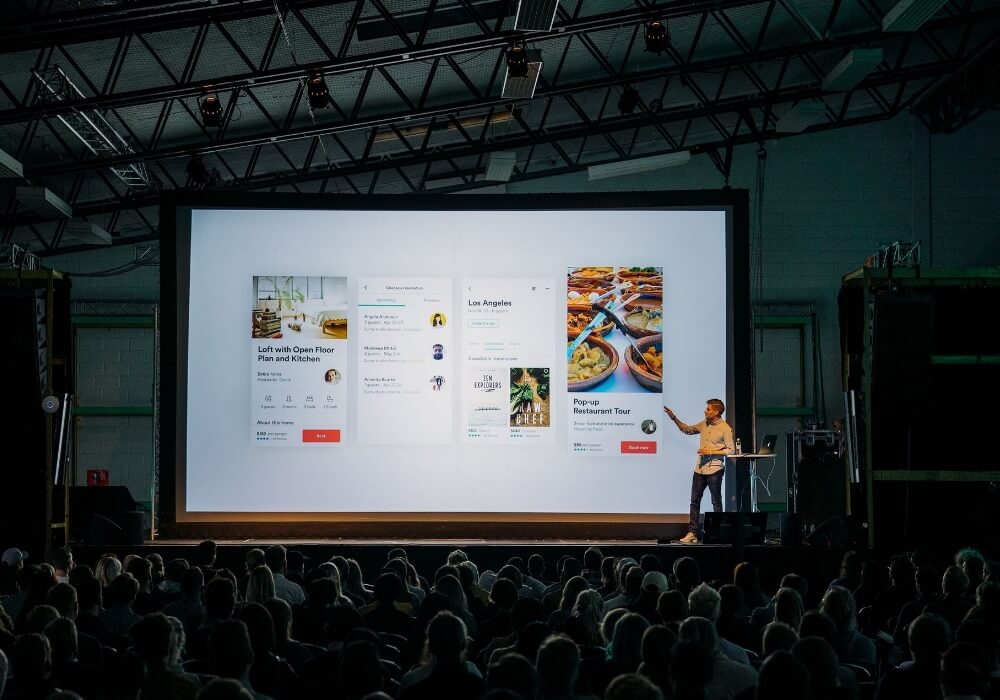 Event videos are exactly what they sound like — a video recording of the events that take place in relation to your business. Showing event videos represents a way to humanize your products and services, putting a face to your brand.
Consider live Q& A sessions, conferences, and expos for your event video production. Include plenty of b-roll footage to engage your audience and don't forget special speaker content too!
Use your Marketing Video Production Ideas!
Ready to hire a marketing video production crew to help you initiate one of these ideas for your brand? Give Beverly Boy Productions a call! We can't wait to help you move forward.