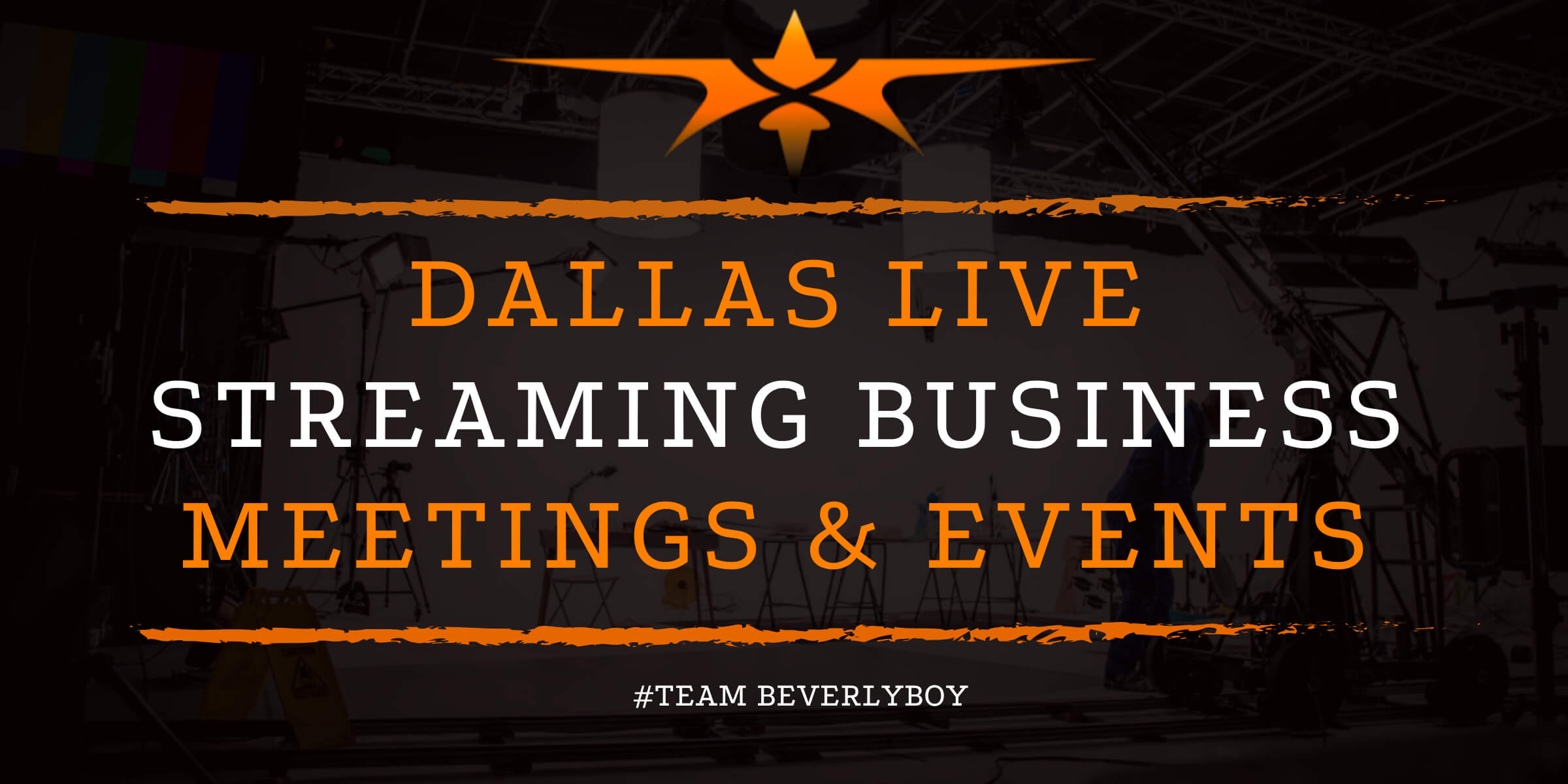 Dallas Live Streaming Business Meetings & Events
Business operations as we know them are drastically changed due to COVID-19, especially in regions where this highly contagious virus has made an impact. What can a business do with the words like shutdown and social distancing causing havoc on the way they usually work and keep up with business meetings? Dallas live streaming business meetings may be the answer to keeping up with business operations while keeping employees and clients safe from Coronavirus.
Social Distancing at Best
Dallas live streaming business meetings allow for the interaction you used to always have face-to-face but simply with a screen within a few feet instead of the person you're doing business with. Because COVID-19 has an infection rate of 3:1, it's important to keep distance from employees and customers, to avoid a surge in infected people.
With annual general meetings taking place right now and second quarter business operations a necessary part of business operations, many companies are thinking about alternatives to face-to-face meetings and live streaming technology is definitely becoming one of the best ways to keep things running while showing your team and clients how important their health is to you and your business.
Increased Employee Engagement & Meeting Productivity
Although distance can make some things a bit more challenging, there are benefits to using technology for Dallas live streaming business meetings. Live streaming is actually a more captivating way to engage employees than the use of web-conferencing or emails. Studies have shown that live streamed meetings actually allow leadership to communicate clear concepts and goals and also helps employees feel more comfortable providing feedback. It's an environment that is actually highly conducive to teamwork, making live stream technology a win/win for everyone, from team leaders to employees.
Equipped for Large Audiences
Live streaming business events for large audiences can help your company keep up with planned activities and communications while also adhering to social distancing rules that prevent groups from gathering. You can actually reach a lot more people through live streaming technology at a more affordable price than you would holding an in-person event. From 50 to 5,000, there is no limit to how big an audience you can appeal to when using live stream tech.
Video On-Demand
Not only is live streaming ideal for real time business meetings but when you record the video, you can use it for on-demand purposes. Whether your team would want to see the meeting over again to capture information needed for company goals or you want to share a video with your clients that includes graphics and text overlay, there are many benefits found in on-demand video recording of your live stream.
Get Started with Live Streaming Business Meetings
Do you have to say closed for several weeks? If you're doing your best to keep business operations going but need live streaming support, we are here for you at Beverly Boy Productions. Whatever you need in terms of Dallas live streaming business meetings and events, we have you covered. Drop us a line to get started today!