New York City Filming Laws Every Cinematographer Must Know
Professional cinematography in any city or state will have certain regulations and laws that the filmmaker must follow. In the past, New York City filming laws generally applied to the safety of the community as well as to the privacy of those who may be filmed, but additional regulations regarding health safety have been enacted following COVID-19 outbreaks in 2020. We've listed the New York City filming laws every cinematographer must know.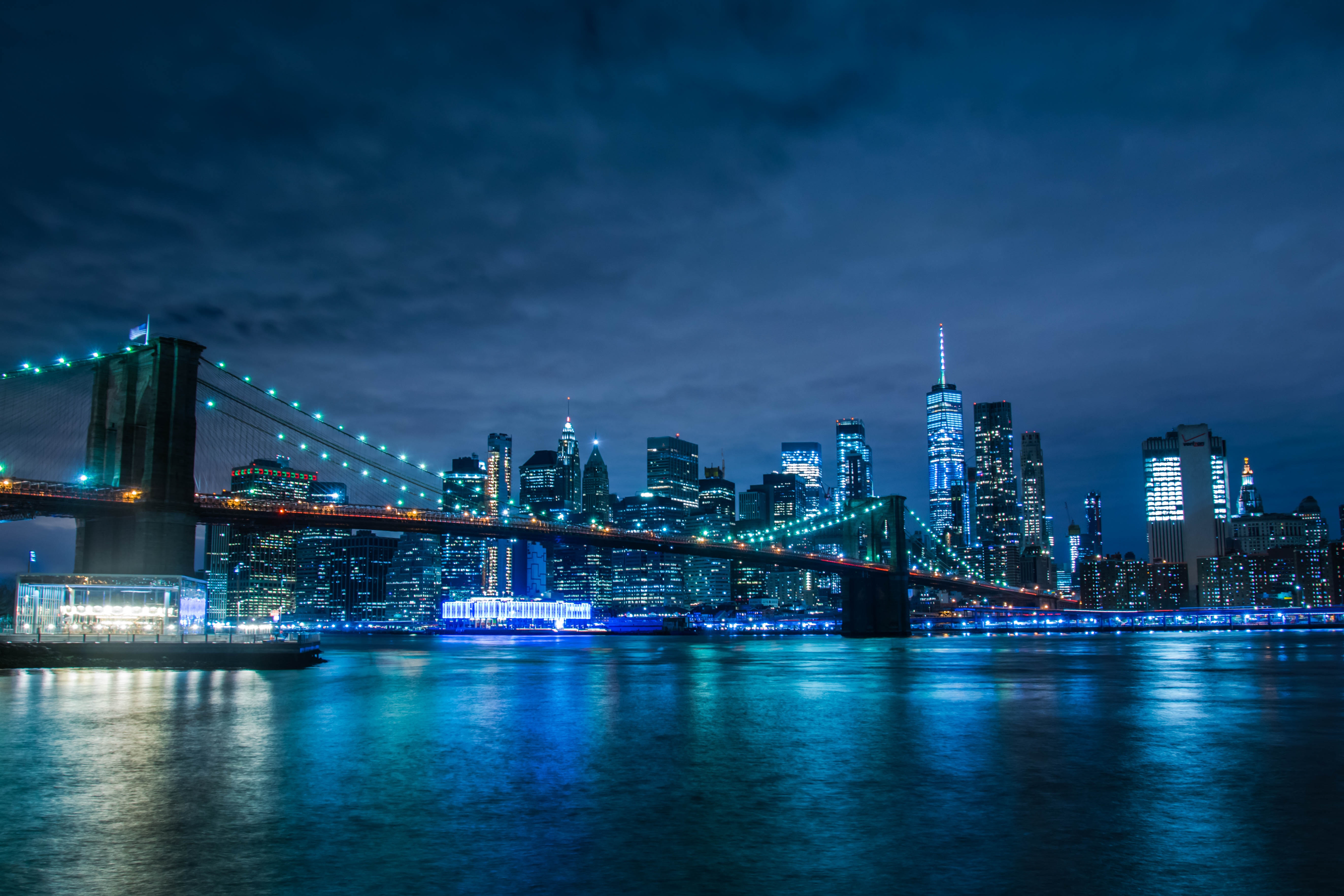 Those considering a film production in New York should familiarize themselves with the local permitting regulations and state laws governing film production.
To assist in the process, we've provided some of the most important New York City filming laws here, but this list is not to take the place of your own research into the local laws and regulations concerning media production in the city or state that you're filming in.
New York Film Production Labor Laws
New York City filming laws widely govern filmmaking activities and things like permitting, but labor laws are also important for cinematographers to understand. Film production labor laws in New York really aren't any different than the labor laws are for other industries in the state.
The New York State Department of Labor sets these regulations and dictates things like minimum wage, minimum age for starting work, and the payment of wages. For the film industry, these laws are the same as they are for other industries. Workers must be paid at least $8.75 per hour minimum wage (and this wage may increase after the writing of this post, so check the NY State Department of Labor to be sure).
Additionally, laws specific to children under 16 should be reviewed if you will have minor actors working on the set. Some of the most important labor laws for you to be cognizant of include:
– No infant under 15 days old can be employed as a child performer.
– The maximum hours set for child labor include meal periods, rest periods, and instruction hours in the total.
– At least 12 hours of rest must be included between workdays for child performers.
– Child performers working after school may be present at the workplace a maximum of 3 hours.
New York Film Permit Requirements
Obtaining a film permit is important when filming anywhere in New York. Film permits can be obtained through the city for which the film will take place.
For example, the Office of Film, Theatre, and Broadcasting is responsible for issuing film permits for productions that take place on locations throughout New York City.
Permitting in NYC includes free police assistance, parking privileges, and exterior location access at no additional charge. Although film permits are not required for ALL filming activities, it's important to know whether your production should be permitted or not.
Additional Permitting Requirements
In addition to obtaining a film permit from the city entity governing media production in the area, filming in certain locations will require additional permitting from the location in order to shoot legally on the property.
For example, city parks, subways, bridges, tunnels, and individually owned properties may have their own permitting requirements.
Make sure you know the permitting rules for where you will be filming to avoid any fines or other legal troubles that could shut down your shoot and delay your production.
New York City Filming Laws Post-COVID
COVID-19 caused the New York film industry to abruptly come to a halt. Months later, film permit restrictions would be in place, but slowly filmmakers would be allowed to start making their way back into their studios and onto film sets.
Still, many rules and regulations post COVID-19 are in place to limit or at least aim to reduce the spread of Coronavirus on film sets while allowing film production to take place throughout the state.
Make sure you're aware of the rules where you're filming and expect the following:
– Social distancing will be important.
– Limited issuance of film permits for locations that would potentially interfere with current COVID-19 response.
– Limitations on permitting for locations that stand within 16 feet of any restaurant participating in NYC Open Restaurants program unless the restaurant provides the filmmaker with written consent.
NYC Parks & Recreation Filming Laws
The NYC Parks' jurisdiction governs filmmaking in the parks and recreational areas of New York City and may require additional documentation or permitting beyond those required at the state level.
Coordinating a film shoot in a NYC Park such as Central Park, Hudson River Park, or the Brooklyn Bridge Park, requires coordination between the filmmaker and the individual park administrator, a process which can be originated by filling out the Film Shoot Request Form.
Additionally, the parks do not allow filming to compromise park patron privacy, will not allow extensive equipment to be set on park lawns, and will not allow directional signs for filming locations to be posted. Check the NYC Parks website for a full list of filming regulations.
New York Filming Laws on Tax Credits
In addition to the various regulations and New York filming laws that are set forth for things like permitting and child labor, the state has also enacted several tax credits with specific laws and regulations that relate to the credits.
The New York State Film Tax Credit Program provides tax credits that can reduce labor costs by as much as 35% and post production labor costs by as much as 40% for qualified productions.
Additionally the Post Production Tax Credit program further assists in reducing production expenses with refundable tax credits for qualified productions taking place in the state of New York.
Knowing the individual rules, and laws surrounding these credits is important for anyone interested in claiming the credit to reduce production expenses. Visit the website for more information about these tax credits and New York City filming laws governing those who wish to claim the credits.