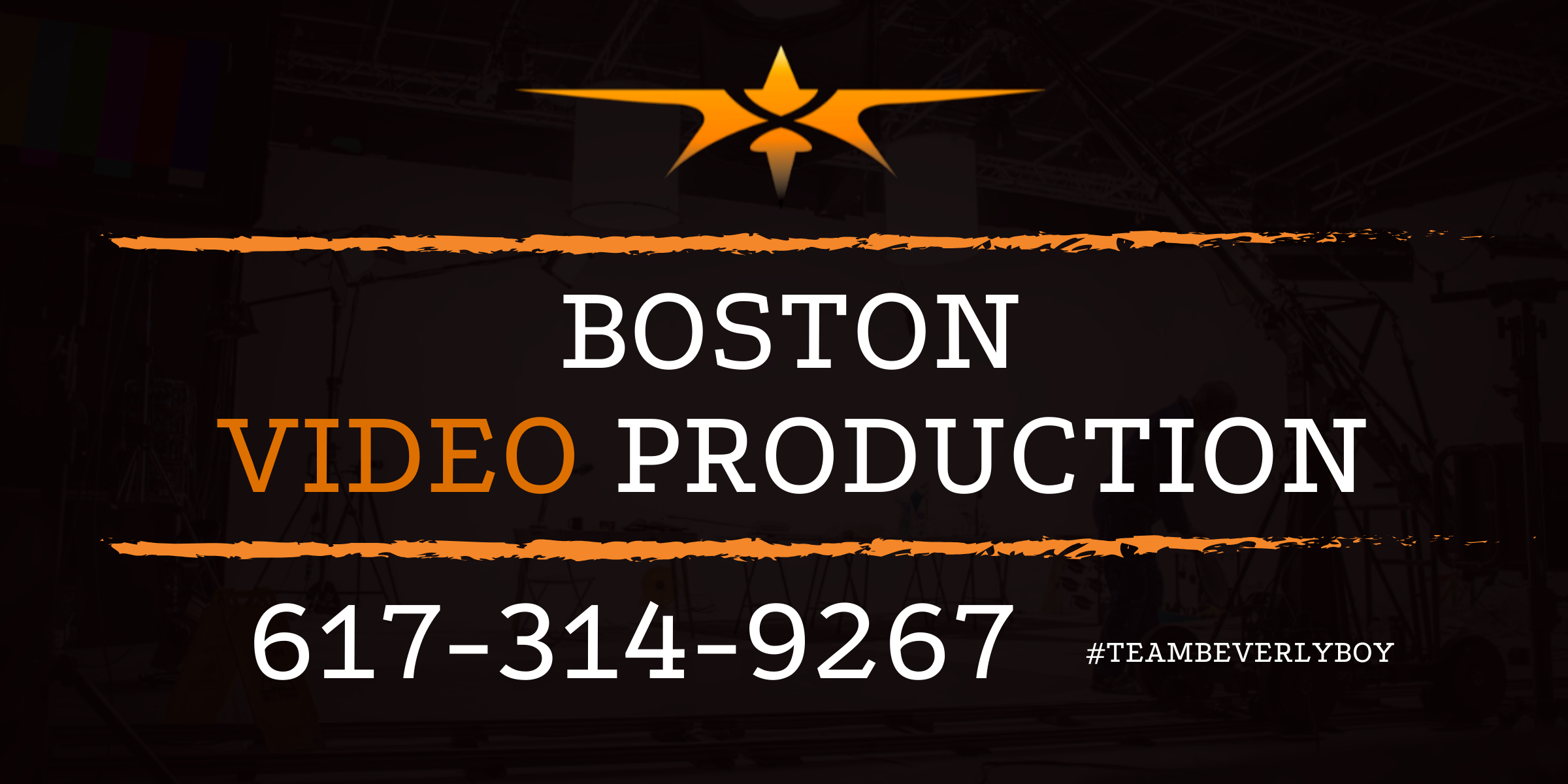 Boston Video Production Company
Hiring a Boston video production company that can effectively utilize the power of visual storytelling to target the emotions of your audience and convey your message is vital in today's digital world. It's equally important to work with a Boston video crew that is familiar with Suffolk County, and has ties to New England and throughout Massachusetts to maximize value behind the footage they create for your project. Beverly Boy Productions uses state-of-the-art 4K & 8K video equipment, powerful HD cameras, & expert gear to create a script-to-screen experience that captures your vision, inspires your customer, and engages your audience. With 20 years of experience meeting the unique video production needs of clients throughout the city, few Boston production companies can truly say they do it all – but we can!
From concept to creation, our talented Boston video production team works closely with you to produce high resolution videos utilizing some of the city's most notable locations, from Back Bay to South End, as the backdrop. Think about all the ways that you could use expert videos to improve your reach, increase the number of leads you generate, and close more sales. From live streams to event coverage, corporate videos and branding to commercials, we look forward to creating your next video project.
Full-Service Video Production Boston, MA
Whether you're already creating videos for your Boston business or you're looking to put a new business on the map, you want to know that the Boston production company you've hired is versed in all aspects of professional videography. Beverly Boy Productions is a full-service video production company that is with you from pre-production to post-production and features industry professionals, including videographers, film directors & producers, script writers and editors, for every stage of your video project. With decades of experience filming throughout some of the city's beautiful parks and public spaces, allow BBP to capture your footage from Beacon Hill, Boston Public Gardens, or one of the many other picture-perfect cityscapes found within the Cradle of Liberty. We're professionals in video production. Boston is our calling.
EXPERIENCE WITH VIDEO PRODUCTION FOR TOP BRANDS IN THE FORTUNE 500
COMCAST, DAIRY QUEEN, AND GEICO ARE ONLY SOME OF THE COMPANIES WHO HAVE TURNED TO US FOR THEIR CORPORATE VIDEO NEEDS.THEY KNOW BEVERLY BOY CAN PROVIDE THE EXPERT CREW REQUIRED TO EXCEED THEIR EXPECTATIONS!
Trusted By these World Class Brands
OUR CLIENTS KNOW THAT WE HAVE A PROFESSIONAL CREW THAT CAN BE TRUSTED, ESPECIALLY AFTER TWO DECADES OF EXPERIENCE. WHEN YOU HAVE A PROJECT FOR A SOCIAL MEDIA VIDEO, OR ADVERTISING AND MARKETING WE ARE READY TO TAKE ON YOUR PROJECT. WE USE INDUSTRY STANDARD GEAR FROM THE BEST BRANDS, LIKE SONY, CANON, RED, ARRI AND MORE. BEVERLY BOY PROVIDES THE ULTIMATE CUSTOMER SERVICE, AND WE'RE READY TO ANSWER ANY QUESTION, AT ANY TIME OF THE DAY, 24/7/365. SEARCHING FOR PRO VIDEO AND POST PRODUCTION COMPANIES IN BOSTON? LET'S GET THIS PROJECT UP AND RUNNING. DROP US A LINE TODAY!
Work locally
to save time & money
Gas and hotel breaking the bank? Have no fear. With Beverly Boy Productions, we make sure your on-set team can rest happily in their own beds after each day of shooting, providing them comfort and you savings!
Your TN crew knows the area better than anyone and is well prepared for any curve-balls that may be thrown at them.
Created with SnapIndustry Standard Gear
From sizzle reels to music videos, big or small, we've done it all.
No worries, we'll take it from here!.
Our producers are here to assist you with whatever you may need, providing creative services with the equipment necessary to make sure your production stands above the rest.
As a result, no matter the size or scale of the production, you can pass it onto us and know your project is in capable hands.
Sit back and enjoy our productions.
We believe in approaching every project as if we are crafting a true masterpiece. So take a moment, pop some popcorn, pour a glass of your favorite beverage, sit back, and enjoy the works of Team Beverly Boy!
CAMERA CREWS AND INDUSTRY PROJECTS
Camera Gear
Filming in 1080P, 4k- 6K and 8K NTSC and PAL
Canon EOS 5D Mark III
Blackmagic 4K
Canon Cinema EOS C300
Sony FS7 4K XDCAM
RED DRAGON
Panasonic VariCam LT
Sony Alpha 7S (A7S)
ARRI Amira & Alexa Mini
Camera Crew
Professional Camera Crews
Projects we Produce