Funeral Live Streaming Services
It simply isn't always possible for every family member to show up to a loved one's funeral, as much as they may want to. Life is challenging at the best of times and when you lose someone you love, things like job conflicts, travel expenses, or even illness may prevent you from being able to attend a memorial. Fortunately, this is where the option of funeral live streaming services in Raleigh is an option to consider.


book your Raleigh funeral stream here
Live streaming technology is a great service that can help to bring peace in a challenging moment for family and friends of the deceased. It allows for loved ones to stay connected in what is undoubtedly one of the most challenging experiences to go through.
Live Streaming Funeral Services Keep Families Connected
As families grow apart through distant job opportunities or travel, it can be a challenge to stay connected. Technology can be a huge help in keeping families united, no matter what. This is especially true when tragedy knocks on your door. Live streaming technology may have been created more than a decade ago but it's just now becoming a popular service for funeral homes.
We don't question the concept of live streaming a sporting event or concert but for some reason it can seem questionable to some to live stream a funeral service. The thing is that unless a person has wishes against the use of technology in their funeral, it can be a beneficial way to keep families close to each other during the goodbye of a loved one, even if everyone can't be together in person.
Global Reach for Grieving Friends & Loved Ones
Whether social distancing or sickness has you stuck where you live without the possibility of traveling to attend a funeral, it can be hard to miss out on saying goodbye to someone you love. This is the beneficial thing about live streaming for funeral homes: you can stream anywhere at any time for anyone. Whether your family is near or far, everyone can be a part of paying respects to the person you lost.
Benefits Found in Funeral Live Streaming
book your Raleigh funeral stream here
We know that live streaming may seem to be an odd thing to do at a funeral but the fact of the matter is that 20% of funeral homes currently offer funeral live streaming for those grieving a death. This is because many funeral directors understand that whether it's illness or costs, there are times when some family members or friends will not be able to make it to the service. You don't need to worry that the world will see your live stream. Done on a closed network, it's an experience meant only for the people who are closest to you.
Apart from a funeral service online being beneficial for those in remote locations, funeral live streaming services in Raleigh allows for the following benefits:
You can plan for the funeral that much more quickly. Many times, religious communities have beliefs that require quick burial of a deceased person, so if you don't have to wait for traveling loved ones, it's much easier for you to prepare the memorial quickly.

Live streaming with a copy of the event can be beneficial for those who are grieving. Sometimes, we miss special moments in a service due to overwhelming grief and it helps to be able to go back and view the service again.

An interactive funeral service helps those who are in remote locations feel like they are present with everyone else. Part of being able to grieve and gracefully say goodbye when losing someone is being able to be close to other loved ones, so this can be very important for the grieving aspect.

Individuals that can't attend the funeral still have the opportunity to pay their respects through a live stream. Being present in a memorial service is known to be important when it comes to the various stages of grief.

Families with little ones may wish to keep them away from the funeral but with live streaming, they can still be a part of the service from afar.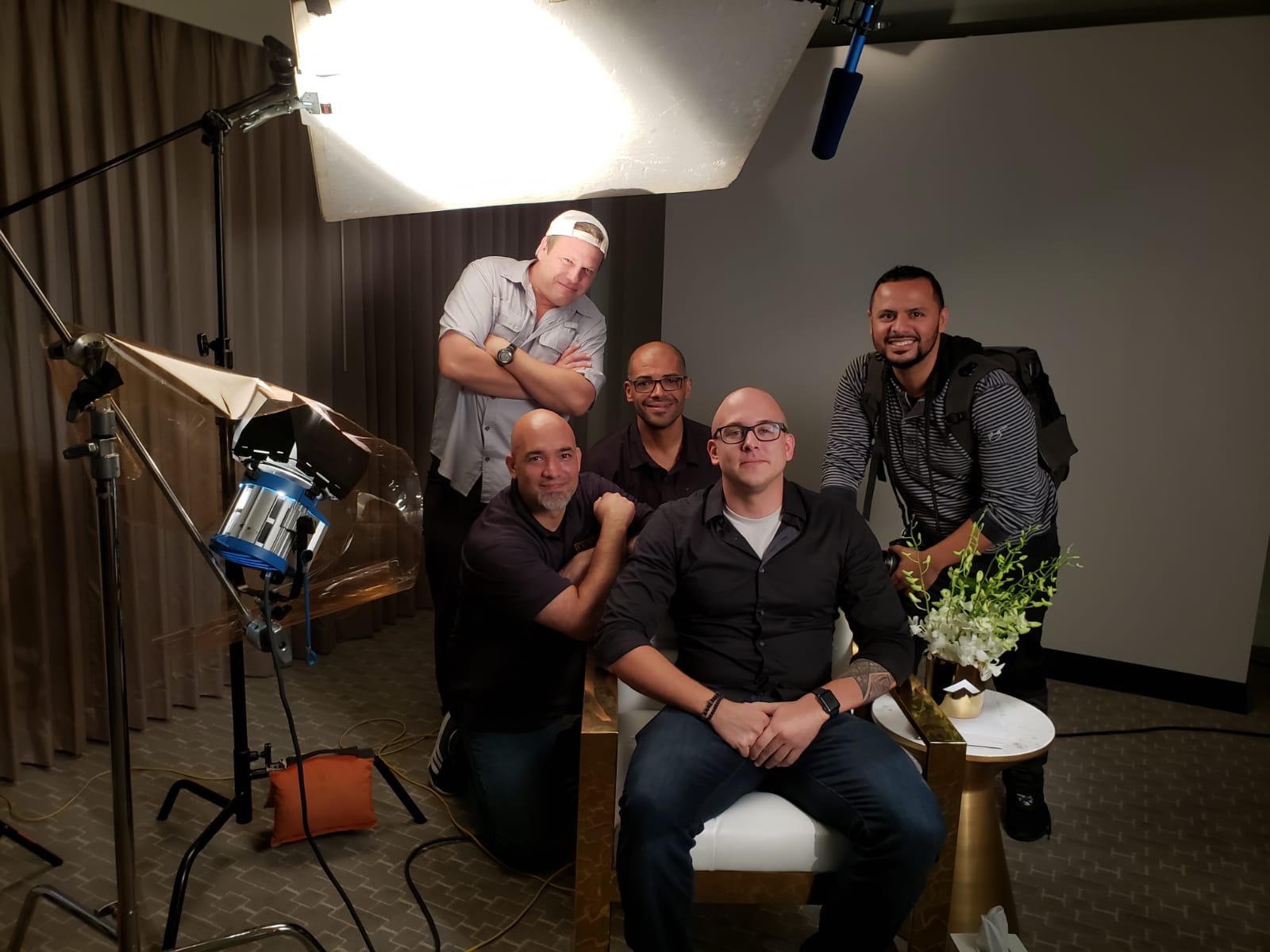 We know that it's not easy to discuss this type of topic but we also know helpful it can be to have live streaming services prepared for a loved one's memorial when you know that not everyone will be able to make it in person.
At Beverly Boy Productions, we offer compassionate funeral live streaming services in Raleigh to help those who may facing the challenge of illness or travel expenses keeping them from attending in person. Knowing that you can still say goodbye to your loved one who has passed can help to bring some peace to your soul and we're here to help. Simply get in touch with us today to discuss details. We're here for you.