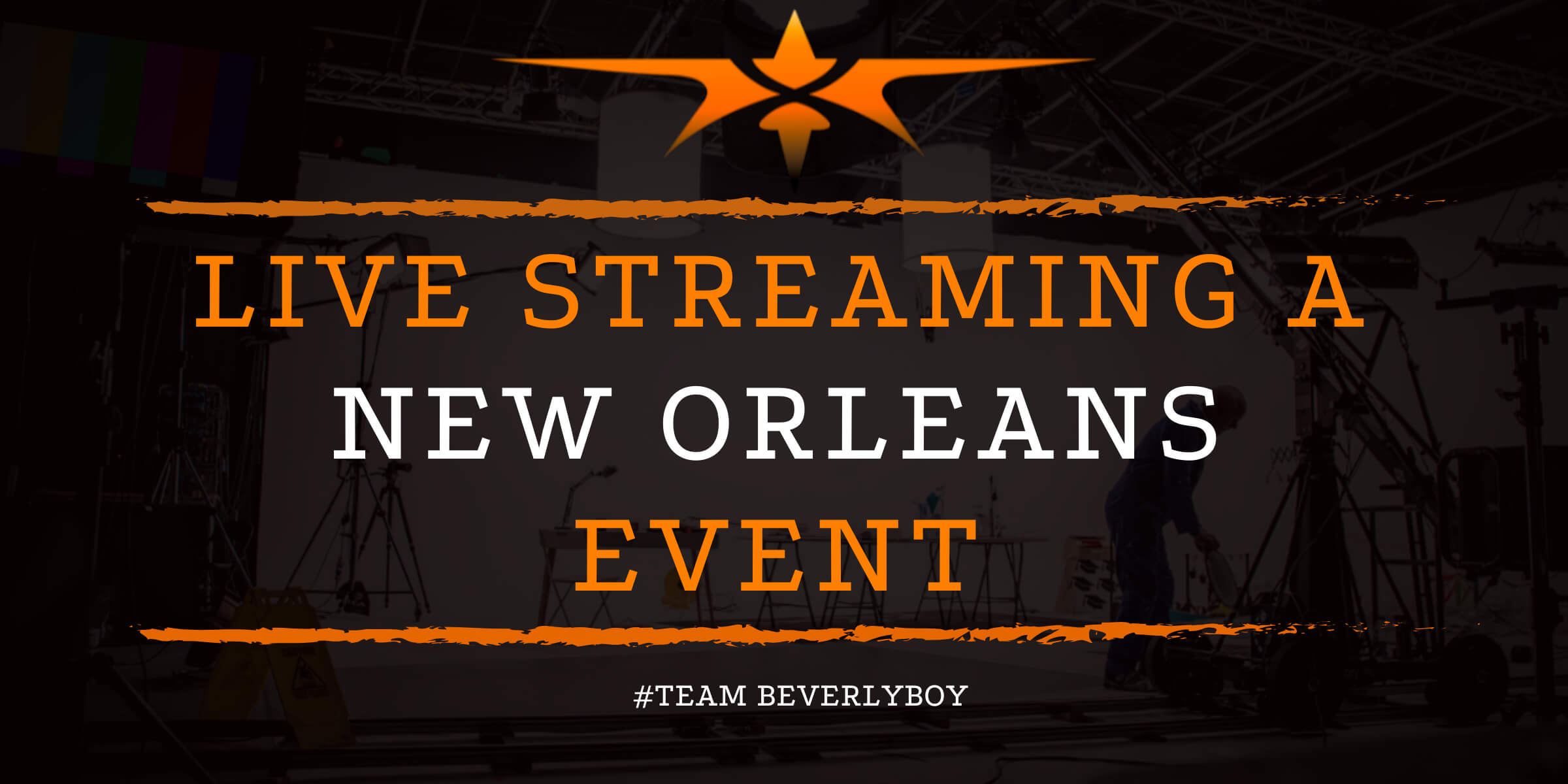 8 Questions to Ask Before Live Streaming a New Orleans Event
Live streaming a New Orleans event allows you to reach anyone and everyone, even if they can't attend your event in person. Things like, small event venues, pandemics, or remote locations all have an impact on who can attend your event, so making it possible for anyone to see your event allows for a broader reach and bigger impact, whatever it is you may be hoping to accomplish.
We've put together eight questions below to help you determine the quality of the live stream services provided by the company you are considering for the job. The answers to these questions can help you discover if the team is ready to take on your live streaming project. Take a look:
Here is our live stream video reel
1. Are you prepared to offer quality live streaming services?
Not every production company has the know-how to deliver exceptional live streaming services, due to the fact that it is a relatively new technology. With this in mind, ask the production crew you want to work with if they have experience in live streaming and if they are prepared to deliver quality results.
2. Can you stream to the platform we hope to share our live stream on?
From a custom server to YouTube, you may have a specific platform you need to stream on. Unfortunately, not every production company can stream on just any platform, due to contracts they may have with specific ones. This is a highly important detail to consider as you plan to start live streaming a New Orleans event.
3. Can you provide technical support when necessary?
If you haven't done much live streaming, you may not know how to handle any technical issues that could arise. If you've done a few live stream events, there may still be some challenges that could arise that you're not prepared for. In this case, it's best to make sure that the crew you hire has the ability to troubleshoot any issues during your event.
4. Will you help us operate the live stream during the event?
In a live event, you'll have multiple things vying for your attention. This is why you'll want to touch base with the team you'll be working with to make sure they can handle the technical side when you're live streaming a New Orleans event. Let them take care of the live streaming so you can make sure the event is worthy of being seen. 
5. Does 4G work well enough for the job or do you need internet connections?
In places where WiFi is unavailable, you'll want to know how a team is going to ensure a successful live stream. Internet connectivity is a big deal for your live stream event as it can mean a smooth and successful "show" for your viewers. Find out what the production crew proposes for backup connections, etc.
6. Do you use quality equipment for broadcasting?
You're working with professionals on your event so they really should have the proper equipment to ensure quality broadcasting. If they propose using say something equivalent to streaming on your phone, run! There's no use investing in a production crew who uses shoddy gear for the job.
7. How many cameras do you hope to use for the event?
The more cameras the better, as you will want to get a variety of angles and shots for the most captivating viewing experience. Another factor to consider is that with multiple cameras, you'll always have backup should one go down.
8. Can you include text graphics in the overlay?
From sharing information to including text graphics, or even a PowerPoint presentation, there are details that may be overlooked before the live stream event. You want to stay on top of this so that there are no surprises during the live stream. Check in with the crew to make sure they have the ability to include text if that's what you need.
Beverly Boy Productions is a top-notch production company providing the best live stream services in New Orleans. With humid weather and top spots like the French Quarter, we can help you with live streaming a New Orleans event and ensure a successful outcome. Simply get in touch with us today and we'll get started. We can't wait to work with you!