Best Practices in Producing Case Studies and Video Ads on Instagram
Video has done some incredible things across the web and on social media platforms like Instagram. Video accounts for more than 80% of all web traffic and on Instagram 91% of users watch video weekly, which means there's a lot of potential for brands to reach their target audience on the platform if they're using video to their marketing advantage. In fact, Case Studies and Video Ads on Instagram represent excellent opportunities to engage your target audience.
Case Studies and Video Ads Quote Here!
If you're thinking about producing Case Studies and Video Ads on Instagram for your small business, Beverly Boy Productions can help! Give us a call to learn more about our Instagram video production services, and the best practices that our team follows when creating video for IG.
For those who are interested in some insights into what the best practices are when it comes to creating top quality case studies and video ads for Instagram, we've put together a list outlining some of the key points of interest that apply to optimizing video ads on Instagram, boosting engagement, and developing brand awareness, too.
Visualize the Video Ad on a Smartphone or Mobile Device
Since most Instagram users are going to check in from their smartphones, it's important that brands think in terms of how viewers might see their ads on this kind of device. If you're not producing your video ads with the intent of your audience seeing them from their phones, you could deliver a terrible user experience. People just aren't using their desktops to engage in Instagram most of the time, so you shouldn't be creating video ads or case studies that are presented in such a manner, either.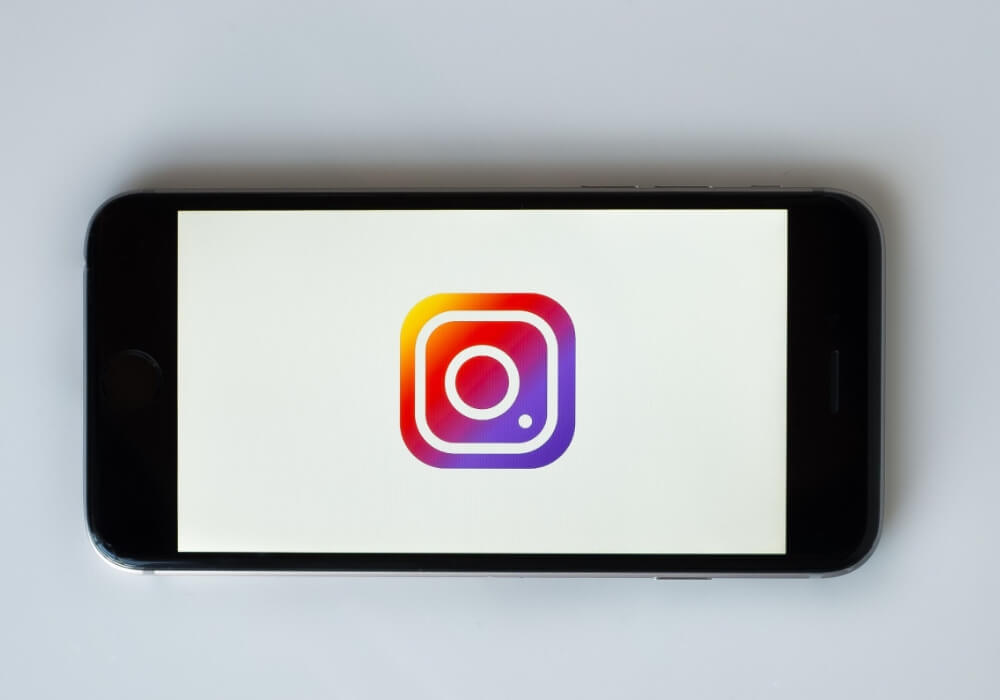 Utilizing a mobile-first design concept for Case Studies and Video Ads on Instagram is going to prepare your content for success right from the start. Think about how your advert will look in a vertical 1080×1920 viewport as well as in a square 1080×1080 viewport – don't think in horizontal because this simply isn't how Instagram video comes across to most users!
Hook Your Audience & Include Brand Signals in the First 3-4 Seconds
If you're thinking about Case Studies and Video Ads on Instagram from a traditional commercial media concept, you're probably going to get your advertising approach all wrong! That's because traditional media and commercial video ads would have up to 10 seconds or more to get the hook and the brand awareness established. However, today's video ads for Instagram must establish brand identity and hook the viewer in under 5 seconds.
In fact, a study found that Instagram users were 23% more likely to recall the brand that is reflected in a video ad IF the video delivered brand signals and mentioned the brand in the first 3 seconds of the video. This is a 1.24X increase in brand recall over traditional media formats in which brand might not be mentioned right away.
View Your Video Like Your Audience Likely Will, with Sound Off
Producing Case Studies and Video Ads on Instagram with the intent of the viewer being able to immediately hear what you have to share is simply a poor approach to advertising on social media. By default, Instagram video ads, and many other forms of video across other social platforms, are set to auto-play with the sound off.
While the social giant does give your audience a little boost to encourage them to listen by providing an in-ad icon that says "tap for sound," there are no guarantees that your audience is going to choose to have their videos play with sound. Therefore, you need to know that you're delivering a visual experience that is complete with, or without, the audio accompaniment.
In other words, make sure that your video makes sense whether there is sound or not. To do this, you should use text overlays, captions, and plenty of visual storytelling in your case studies and video ads. The sound should deliver an improved experience, but even if users watch without sound, they should be able to receive the intended message from your brand.
Include a Call-to-Action in Your Videos
But where? How? And Why?
Let's talk about why, first. Users need to be told what to do, when to do it, and how – they also like to know why you're asking them to do whatever you're asking them to do. Your ad should convey all of this, without being wordy or boring.
Your call-to-action is you telling your audience what to do. It should be included in the middle of your video ad, not the end! Allow your audience time to get the full experience of your ad before you ask them to take action. Mentioning your brand in the first 3 seconds so that they know who is asking them to take action is essential, as is allowing yourself some time to convince your audience to follow through with whatever your CTA is. That's why you don't want to introduce it in the very beginning.
Since consumers are so ad-blind, statistics have found that producing Case Studies and Video Ads on Instagram that feature the CTA at the end tend to have a lower conversion rate than those that show the CTA in the middle. Mid-roll CTA buttons or features have a 16.95% overall conversion rate compared to less than 3.5% when the CTA is showed in the beginning or a 10.98% conversion when the CTA appears in the end.
Want more details on the best practices you should be following when creating Case Studies and Video Ads on Instagram? Give Beverly Boy Productions a call!
Case Studies and Video Ads Quote Here!