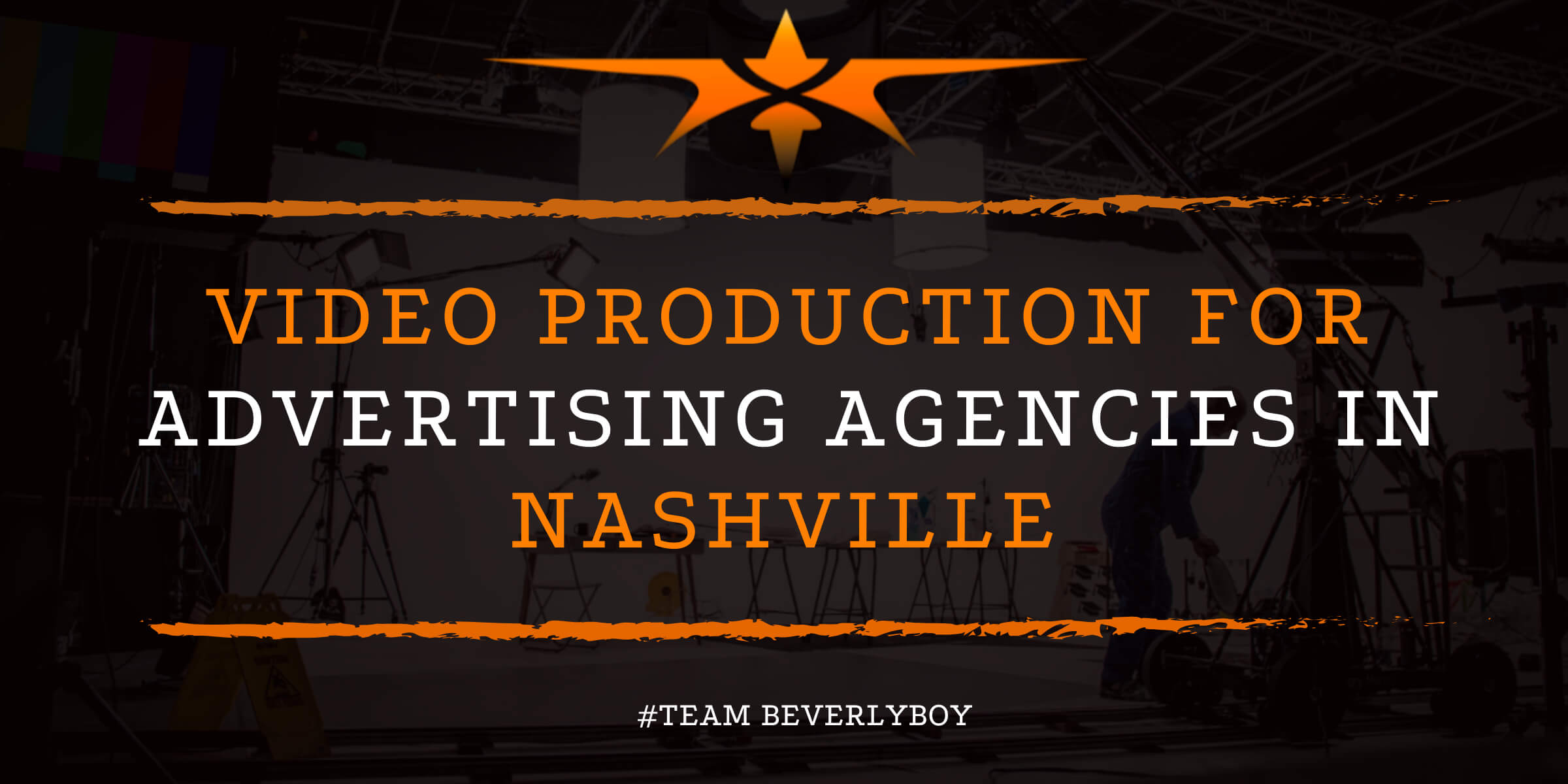 Video Production for Advertising Agencies in Nashville
Planning to hire experts in professional Video Production for Advertising Agencies in Nashville? We are one call away. There are lots of advantages that advertising agencies have when it comes to the opportunities that are going to spring up in the future. Now, despite cross-platform competition which is going to run rigid agencies that are stuck with the traditional ways of advertising, savvy advertising agencies and brands that have embraced the digital age are using cross-platform advertising opportunities to grow their business for the future, in this ever growing $59 billion-dollar industry. One of the best services smart agencies are using is Video Production for Ad Agencies in Nashville. Working with a video production company helps competitive advertising brands to deliver the following to their clients: improved audience reach, strong brand awareness, and increased revenue.
Get a quick Nashville video quote now!
In the United States, there are more than 85K advertising agencies providing a wide range of services that are aimed at revenue growth, audience & community building, and conversion optimization through various advertising campaign styles including newspaper ads, radio ads, television media, and periodical campaigns in magazines and similar publications. Advertising agencies provide in-house, third-party, or subcontracted media buying and creative services which include account management, media production, and ad placement that drives revenue and sales for major brands.
At Beverly Boy Productions, we have good relationships with advertising agencies that desire to deliver impeccable results for their clients. Our expert video production services can be relied upon for brand growth, increased sales conversions & revenue, and the generation of consistent ROI for advertising brands. Feel free to also contact our local office for all types of video services in neighboring cities like Louisville (KY), Lexington-Fayette (KY), Birmingham (AL), and Memphis.
Promotional Videos for Advertising Agencies
Promotional Video Production for Advertising Agencies in Nashville includes targeted content creation that enables the business to grow in revenue by boosting the agency's popularity in the region to generate consumer trust that will lead to more business. But since advertising agencies are not intrinsically built for producing video content that can generate traffic, organic reach, and conversions, Team Beverly Boy is here to help you create a targeted media campaign that will assist you to achieve your business objectives.
Our videos are:
Have the ability to help you grow your business and increase leads.
Crafted with expert technology that is important to creating a consistent message that represents your brand.
Created with the intent to drive industry growth and generate consumer connections.
If you have a video project that needs to communicate a clear message for your client, we will work closely with the creative director at the ad agency. It does not matter if you want us to help you analyze a storyboard to craft an amazing TV commercial, or come up with a spectacular spec video presentation for a pitch to a new client, we are up for the task.
Marketing Videos for Advertising Agencies
Marketing Video Production for Advertising Agencies in Nashville is a more effective service that can deliver results like to boosting conversion rates and improving traditional advertising campaigns. Videos have the power to drive email campaign growth, boost audience awareness about a company, and drive organic leads to your advertising brand. In fact, marketing videos have the following benefits:
They convince many consumers to make a purchase. Up to 84%of consumers purchase after seeing video ads.
They're preferred by 54%of consumers.
They bump up conversions and generate up to 66%more qualified leads & sales annually.
The boost landing page conversions by80% or more.
Did you know that as of 2022, more than 82% of all traffic is video related? In addition, more than one-third of all online activity involves watching videos. With this insight, it goes without saying that any advertising agency that is not using video is potentially missing out on a lot of business. Drop us a line if you also want to hire our pro video services in surrounding counties like Wilson County, Rutherford County, Williamson County, and Cheatham County.
Training Videos for Advertising Agencies
The management of any advertising agency understands the need for equipping their teams with the right skills and knowledge to service their clients. If you are looking for a way to improve your staff training programs, Training videos for advertising agencies is what you need. These videos are important if you want to keep a consistent brand voice and inspire more productivity. Training videos also have the benefit of improving outcomes and reducing the overall cost of training your staff.
In fact, training videos will help train multiple positions, including:
Media Planner / Buyer.
Traffic Manager / Production Manager.
Account Director / Manager.
Marketing Manager / Director.
Digital Strategist.
Creative Director.
Art Director.
At a minimum, training videos need only to be done once. That investment will go a long way because the videos can be reused as many times as possible to maximize on instilling industry knowledge to staff in a more effective and efficient way. If you can see the importance of training videos, why haven't you considered them for your team? Feel free to contact us for video services in 37011, 37027, 37086, 37143, o4 37152.
Providing Video Production for Advertising Agencies in Nashville for the following:
Media Buying Agency
Digital Advertising Agency
Traditional Advertising Agency
Social Media Advertising Agency
Full-Service Advertising Agency
Creative Boutique
Interview Videos for Advertising Agencies
As an advertising agency, gaining the trust of your audience is a goal that can spring your business to new heights if you are able to achieve it. So, how are you going to convince your audience about the ability for your agency to get results? Interview videos are effective in building customer trust; but keep in mind that it takes time to cultivate trust in your agency. When you are able build it earlier on, you can generate sales and do quite a lot in a very short time.
Get a quick Nashville video quote now!
Interview Video Production for Advertising Agencies in Nashville is an essential assignment that can make it easy to invite potential customers to check out your services and say yes to your offers. Interview videos will humanize your agency and increase consumer commitment to your brand. There are majorly two types of interview videos that you can create, client interview videos that speak about the experiences of your past customers, and expert interviews that share the important knowledge and essential expertise of the experts in your agency.
To film heartfelt interviews or handle expert Video Production for Advertising Agencies in Nashville, call Team Beverly Boy today.