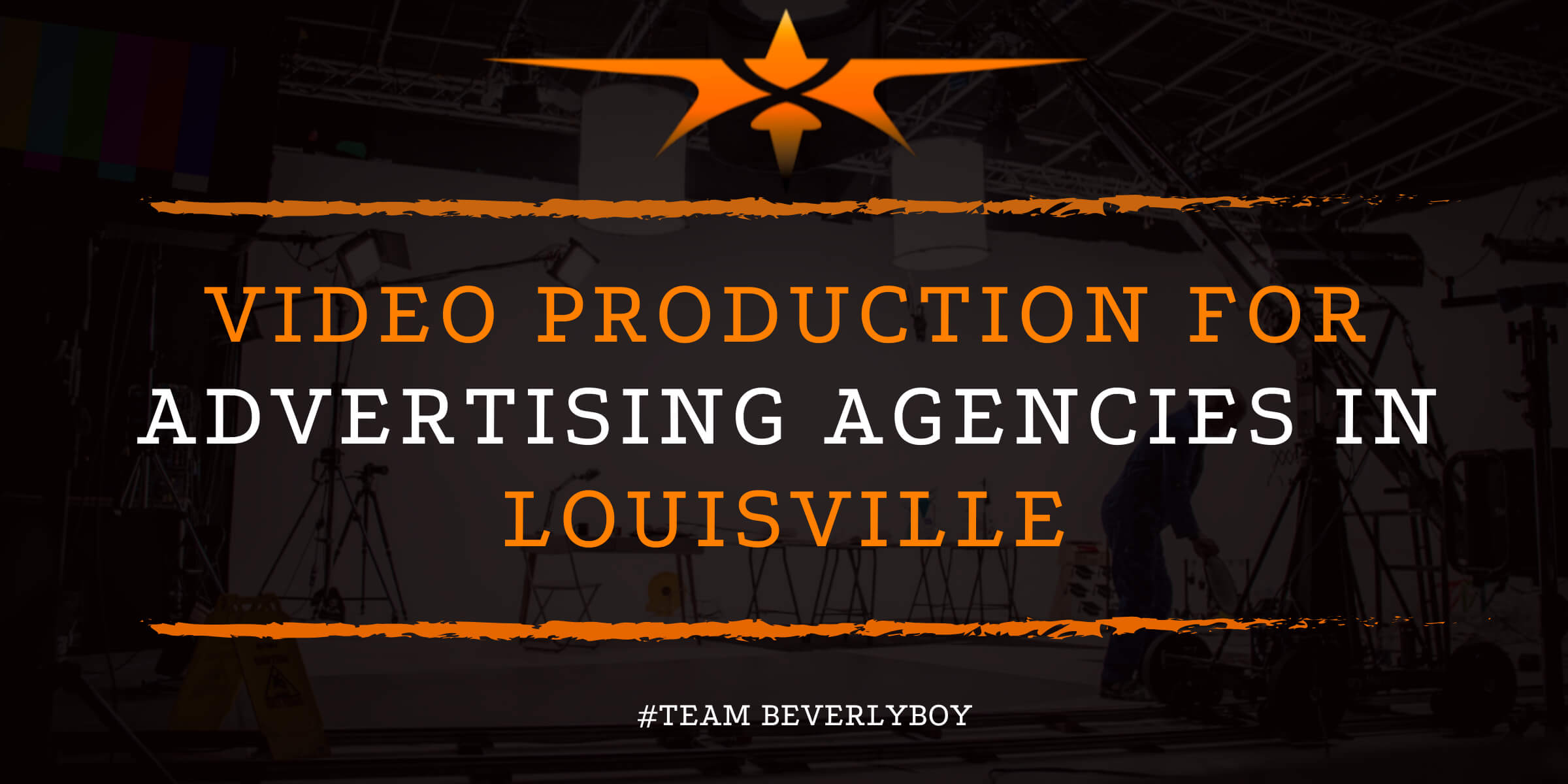 Video Production for Advertising Agencies in Louisville
Browsing for experts in Video Production for Advertising Agencies in Louisville? Get sorted at Beverly Boy Productions. There is a lot of room for growth for advertising agencies that are already using the latest digital marketing services. Agencies that might be at a disadvantage are the ones that are heavily invested in traditional ways. Now, with the rising cross-platform competition which can impact the revenue for those who are unprepared for the digital age, it is hard for them to become competitive advertising brands. Smart advertising agencies and brands are now using cross-platform advertising opportunities to take their businesses to new heights in this ever growing $59 billion-dollar industry. So, if you are not sure which services can make you more competitive, go for Video Production for Ad Agencies in Louisville which improves audience reach and increases revenue access for brands.
Get a quick Louisville video quote now!
More than 85K advertising agencies exist across the United States providing a wide range of services that are aimed at revenue growth, audience & community building, and conversion optimization through various advertising campaign styles including newspaper ads, radio ads, television media, and periodical campaigns in magazines and similar publications. Advertising agencies provide in-house, third-party, or subcontracted media buying and creative services which include account management, media production, and ad placement that drives revenue and sales for major brands.
At Beverly Boy Productions, we work closely with advertising agencies to help them market their businesses with video or service their clients with reliable video services. Our expert video production services are aimed at driving up conversions and generating consistent ROI for advertising brands. Contact our office if you plan to hire pro video services in surrounding cities like Lexington-Fayette, Cincinnati (OH), Indianapolis (IN), and Nashville (TN))
Promotional Videos for Advertising Agencies
Promotional Video Production for Advertising Agencies in Louisville includes targeted content creation that is aimed at increasing the visibility of the brand, attracting more customers to the business, and solidifying the brand's authority in the industry. Advertising agencies are generally well aware of what it takes to create a targeted media campaign which can generate traffic, organic reach, and conversions. Since agencies fall short in producing video content, a reliable partner like Team Beverly Boy can save the day.
Our videos are:
Crafted with expert technology that is important to creating a consistent message that represents your brand.
Created with the intent to drive industry growth and generate consumer connections.
Have the ability to help you grow your business and increase leads.
You can be rest assured that your client will get the perfect video with the right message because we will work closely with the creative director at the ad agency. You can also rely on us whether you want to review a storyboard to design a powerful TV commercial, or craft a world class spec video presentation for a pitch to a new client.
Marketing Videos for Advertising Agencies
Marketing Video Production for Advertising Agencies in Louisville is what you need to invest in if you want to boost conversion rates and improve on the efforts of traditional advertising campaigns. Videos are the best tools to use to drive email campaign growth, and drive organic leads for your advertising brand.
In fact, marketing videos have the following benefits:
They're preferred by 54%of consumers.
They convince many consumers to make a purchase. Up to 84%of consumers purchase after seeing video ads.
They bump up conversions and generate up to 66%more qualified leads & sales annually.
The boost landing page conversions by80% or more.
Majority of all online activity involves watching videos, and as of 2022, upwards of 82% of all traffic is video related. With this insight, the use of video for marketing is not a debate. Any advertising agency that is not using video might miss out on a lot of business opportunities. Also, contact us for video services in close-by counties like Shelby County, Oldham County, Spencer County, and Hardin County.
Training Videos for Advertising Agencies
There are business activities that are non-debatable, like training your staff. If you want to ensure that everyone working at your advertising agency is speaking with the same brand voice, you need to empower your team with skills and knowledge about how to carry out their duties for the growth of your company. Training videos for advertising agencies can help you achieve your goals without increasing the cost and time required to plan for new trainings for newly hired employees or members of your advertising team.
In fact, training videos will help train multiple positions, including:
Media Planner / Buyer.
Creative Director.
Art Director.
Account Director / Manager.
Traffic Manager / Production Manager.
Marketing Manager / Director.
Digital Strategist.
Once you produce your training videos, you can reuse them over and over again to maximize on their impact for a long period of time. Why haven't you considered investing in video-based training for your team? Contact us for inquiries even if you need training videos in 40018, 40041, 40177, or 40203.
Providing Video Production for Advertising Agencies in Louisville for the following:
Social Media Advertising Agency
Full-Service Advertising Agency
Digital Advertising Agency
Traditional Advertising Agency
Creative Boutique
Media Buying Agency
Interview Videos for Advertising Agencies
Any advertising agency that wants to grow and build their enterprise has to gain the trust of their audience. You have to show your skills and the ability for your agency to get results if you want to get to a whole new level of running your business. Although it takes time to build client trust, it is essential to start early on because you can generate more leads and sales when you have great engagements with your audience. If your audience doesn't have trust in your agency, you might have a rough time growing your business.
Get a quick Louisville video quote now!
Interview Video Production for Advertising Agencies in Louisville is an important task that can humanize your agency and increase the commitment of consumers to your brand. You can choose to produce customer interviews that share the experience of past clients, or produce expert interviews that share industry insight from the experts in your agency. These videos will make it easier for prospects to feel comfortable with your services and commit to working with you.
For all your needs in expert Video Production for Advertising Agencies in Louisville, Team Beverly Boy has got your back. We are here to serve you.