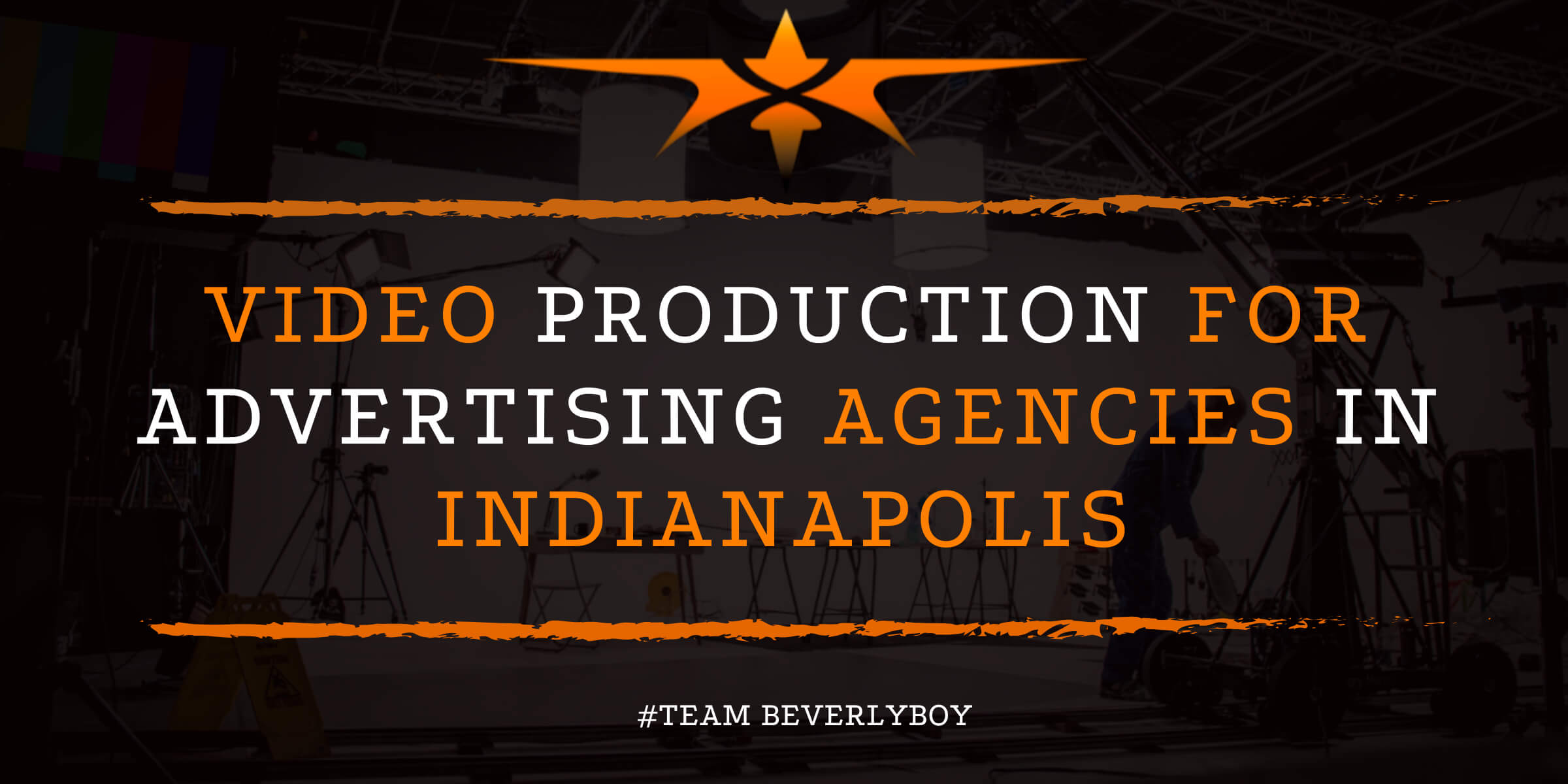 Video Production for Advertising Agencies in Indianapolis
Looking for experts in professional Video Production for Advertising Agencies in Indianapolis? Give us a call today. Advertising agencies that use the latest marketing techniques and services are at an advantage in terms of growth, despite cross-platform competition which is crippling the growth of companies that are not flexible to change with the needs of the time. Smart advertising agencies and brands will utilize cross-platform advertising opportunities to spread word about their services. So, if you want to take up a larger market share in this $59 billion-dollar industry that is projected to accelerate in growth, you need to upgrade the services you provide to clients. Video Production for Ad Agencies in Indianapolis is one of the best services that you can offer that can help clients reach new markets, build their brands, and increase their revenue. In the end, you will become one of the competitive advertising brands.
Get a quick Indianapolis video quote now!
In the U.S, there are more than 85K advertising agencies offering diverse ad services for client revenue growth, audience & community building, and conversion optimization through various advertising campaign styles including newspaper ads, radio ads, television media, and periodical campaigns in magazines and similar publications. Advertising agencies provide in-house, third-party, or subcontracted media buying and creative services which include account management, media production, and ad placement that drives revenue and sales for major brands.
At Beverly Boy Productions, it is our mandate to ensure that any responsibility that falls on our part is handled with utmost professionalism. We understand the importance of satisfying the client needs; you can count on us to help your clients grow their own businesses and brands. Our expert video production services are available to assist agency efforts of boosting the client's sales. Such services will help in generating consistent ROI for advertising brands. Talk to us if you also require top-quality videos services in nearby counties like Cincinnati (OH), Fort Wayne (IN), Louisville (KY), and Lexington-Fayette (KY).
Promotional Videos for Advertising Agencies
Promotional Video Production for Advertising Agencies in Indianapolis includes targeted content creation that is aimed at helping your business grow in revenue. Partnering with us will help you design videos that will move you closer to meeting all your business objectives. Advertising agencies are familiar with what it takes to create a targeted media campaign that can generate traffic, organic reach, and conversions. But since agencies are not designed primarily for producing video content, Team Beverly Boy is here for that purpose.
Our videos are:
Crafted with expert technology that is important to creating a consistent message that represents your brand.
Created with the intent to drive industry growth and generate consumer connections.
Have the ability to help you grow your business and increase leads.
On any project we collaborate on, we will work closely with the creative director at the ad agency to come up with the most engaging video that will deliver the right message for their client. Whether it be reviewing a storyboard for an upcoming TV commercial, or designing a spec video presentation for a pitch to a large company, we can get it done.
Marketing Videos for Advertising Agencies
Marketing Video Production for Advertising Agencies in Indianapolis is essential if you want to create visual content that will bring better results than traditional advertising campaigns. If you are able to create content that connects with an audience, they will share it and help you build your advertising brand.
In fact, marketing videos have the following benefits:
They're preferred by 54%of consumers.
They convince many consumers to make a purchase. Up to 84%of consumers purchase after seeing video ads.
They bump up conversions and generate up to 66%more qualified leads & sales annually.
The boost landing page conversions by80% or more.
Videos account for one-third of all online activity, and as of 2022, more than 82% of all traffic is video related. These are some of the statistics that support the need for advertising agencies to use video to promote their brands to a wider audience. You can also contact us for reliable video services in close-by counties like Hamilton County, Hancock County, Shelby County, and Johnson County.
Training Videos for Advertising Agencies
As an advertising agency, training your staff is a priority because it goes hand-in-hand with quality of service delivery. When your team is well trained, you maintain a consistent brand voice that will help you achieve optimal revenue growth. One of the major advantages of Training videos for advertising agencies is that they lower the overall cost and time for preparing and running training programs. These are the perfect tools to add as you look forward to improve the learning outcomes of your future training programs.
In fact, training videos will help train multiple positions, including:
Account Director / Manager.
Brand Strategist.
Creative Director.
Marketing Manager / Director.
Digital Strategist.
Media Planner / Buyer.
Traffic Manager / Production Manager.
Art Director.
Training videos are special in the case that you can produce one video series for your staff, and reuse them for future trainings. The benefits are worthwhile and agreed upon by companies that have switched to video-based training. Why have you not considered this learning tool for your team? Feel free to contact us if you desire to discuss how we can create training videos for your agency in 46077, 46201, 46205, 46209, or 46217.
Providing Video Production for Advertising Agencies in Indianapolis for the following:
Creative Boutique
Media Buying Agency
Digital Advertising Agency
Full-Service Advertising Agency
Social Media Advertising Agency
Traditional Advertising Agency
Interview Videos for Advertising Agencies
As an advertising agency, one of the most important milestones you can have is to gain the trust of your audience. Potential clients should be able to trust your skills before reaching out to you. And the best way to show the ability for your agency to get results is by highlighting what you can do through interview videos. Now, these videos are not quick fixes, but they are building blocks that will cement your credibility. Strive to build trust in your agency because without it, it might be tough to secure contracts.
Get a quick Indianapolis video quote now!
Interview Video Production for Advertising Agencies in Indianapolis is an essential task that can humanize your agency and increase the interest of potential clients in your services. With expert interviews, you can share with prospects the important knowledge and essential expertise that the experts in your agency can offer. Once a potential client is engaged and connected with your brand, it is easier for them to decide on hiring you.
So, if you want to make it count the first-time round, contact Team Beverly Boy for professional Video Production for Advertising Agencies in Indianapolis. We are more than happy to collaborate with you to deliver amazing videos to your clients.