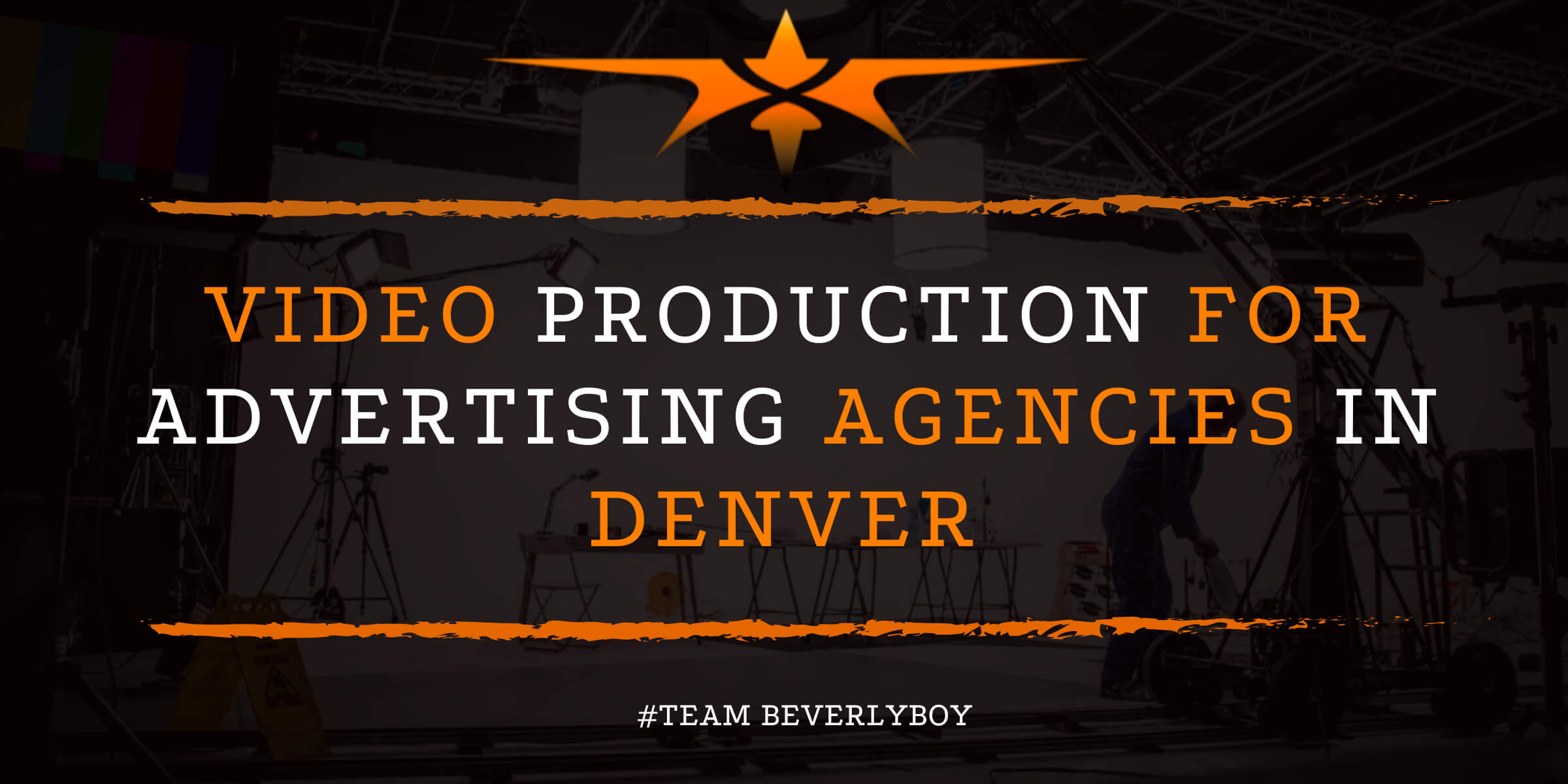 Video Production for Advertising Agencies in Denver
Professional Video Production for Advertising Agencies in Denver is a service that any advertising agency should aspire to invest in because it offers many advantages for growth, especially because of cross-platform competition. If your agency is not keen on adapting with the changing times, it is hard to stay relevant and win contracts. Savvy advertising agencies will utilize cross-platform advertising opportunities to pivot themselves to success over the next coming years as this $59 billion-dollar industry continues to grow in demand. One of the steps you should take for your agency is to think about investing in Video Production for Ad Agencies in Denver. This is a service that improves audience reach, builds strong consumer awareness, and increases revenue for competitive advertising brands.
Get a quick Denver video quote now!
In the USA, there are more than 85K advertising agencies offering a wide range of services that are aimed at revenue growth, audience & community building, and conversion optimization through various advertising campaign styles including newspaper ads, radio ads, television media, and periodical campaigns in magazines and similar publications. Advertising agencies provide in-house, third-party, or subcontracted media buying and creative services which include account management, media production, and ad placement that drives revenue and sales for major brands.
Beverly Boy Productions is a great partner to advertising agencies because we help them grow and improve their services to clients. Our expert video production services are aimed at boosting the growth of the industry, driving more sales, and generating consistent ROI for advertising brands. Give us a call if you plan to hire video services in nearby cities like Aurora (CO), Colorado Springs (CO), Albuquerque (NM), and Wichita (KS).
Promotional Videos for Advertising Agencies
Promotional Video Production for Advertising Agencies in Denver includes targeted content creation that is aimed at targeting a specific audience and instantly creating a great brand impression on them. If you want to transform your business, you need content that can engage the audience. Although advertising agencies are not built for producing video content, companies like Beverly Boy are here to assist your efforts of creating targeted media campaign which can generate traffic, organic reach, and conversions.
Our videos are:
Crafted with expert technology that is important to creating a consistent message that represents your brand.
Created with the intent to drive industry growth and generate consumer connections.
Have the ability to help you grow your business and increase leads.
To ensure the client gets the best video with the right message, we will work closely with the creative director at the ad agency to have a good action plan. Whether you need a team to review your storyboard for an amazing TV commercial, or design the perfect spec video presentation for a pitch to a big company, we can get it done for you.
Marketing Videos for Advertising Agencies
Marketing Video Production for Advertising Agencies in Denver is a service that can deliver great results as well as improve on the efforts of traditional advertising campaigns. Videos will boost conversions through email campaign growth, boost audience insights and awareness, and drive organic leads for your advertising brand.
In fact, marketing videos have the following benefits:
They're preferred by 54%of consumers.
They convince many consumers to make a purchase. Up to 84%of consumers purchase after seeing video ads.
They bump up conversions and generate up to 66%more qualified leads & sales annually.
The boost landing page conversions by80% or more.
The internet is primarily comprised of video. As of 2022, more than 82% of all traffic is video related. With these numbers, it is imperative to understand the need for video as a tool that any advertising agency can use to offer new services to their clients. If you are not offering video services, you are potentially missing out on a huge business basket. Contact our offices if you need pro video services in surrounding counties like Broomfield County, Adams County, Arapahoe County, and Douglas County.
Training Videos for Advertising Agencies
Any advertising agency needs to train their team in order to have a consistent brand voice and a strong belief in the vision of the company. Training videos for advertising agencies can assist you to achieve your goals because it enables easier and flexible trainings for all kinds of teams. In addition, they generally lower the cost of training staff members.
In fact, training videos will help train multiple positions, including:
Account Director / Manager.
Brand Strategist.
Creative Director.
Digital Strategist.
Marketing Manager / Director.
Traffic Manager / Production Manager.
Media Planner / Buyer.
You can choose to produce a series of training videos that will be used for years to come. This step will help you to engage your staff more during trainings, and simplify the flow of new information in your company. Consider using video-based training for your team if you are not using it in your company. Feel free to contact us for video services in 80014, 80123, 80204, 80207, or 80211.
Providing Video Production for Advertising Agencies in Denver for the following:
Creative Boutique
Digital Advertising Agency
Full-Service Advertising Agency
Traditional Advertising Agency
Media Buying Agency
Social Media Advertising Agency
Interview Videos for Advertising Agencies
One of the goals of an advertising agency is to gain the trust of the audience. Potential clients should be able to believe in your skills before they even contact you. One of the best ways to do that is creating interview videos that show the ability for your agency to get results. And although trust takes time to build, interview videos play a huge role in boosting the conversion rates of businesses. If your audience is not able to trust in your agency, then you are probably not going to meet your business goals.
Get a quick Denver video quote now!
Interview Video Production for Advertising Agencies in Denver is an important task that can break the barrier of entry for any new client who is looking for ad services. These videos will humanize your agency in such a way that your viewers get familiar with the experts in your agency even before hiring your services. Team up with a video productions company and create interview videos that will make your target audience comfortable with your services and feel committed to saying "Yes" to your offer.
For the best team in terms of expert Video Production for Advertising Agencies in Denver, contact Team Beverly Boy today.