Top 10 Video Tripods
Choosing the best video tripods for smooth and steady support during a shoot is a matter of experience and expertise, as well as some mistakes along the way.
You'll find that there are two components that make up a successful video tripod: it has to be reliable and it has to be sturdy.
You can pick one that is high-end or a budget-friendly option, either way, just make sure it delivers quality so your professional Chicago camera crews can use it for months to come.
Paired with the MVH502A Fluid Head, the Manfrotto video tripod provides strength and longevity, which is what many filmmakers are looking for.
They also want flexibility to help support equipment on the job. This option is great for heavy rigs, which is many professional videographers appreciate it. Additionally, it can also be used for smaller units, like a DSLR setup.
The Manfrotto MKV502AQ video tripod offers a spreader-less design that is highly efficient as well. Because it's simple to set up and take apart, this tripod is great for everyday use. The rubberized feet and adjustable covers are ideal for using on slick surfaces as well.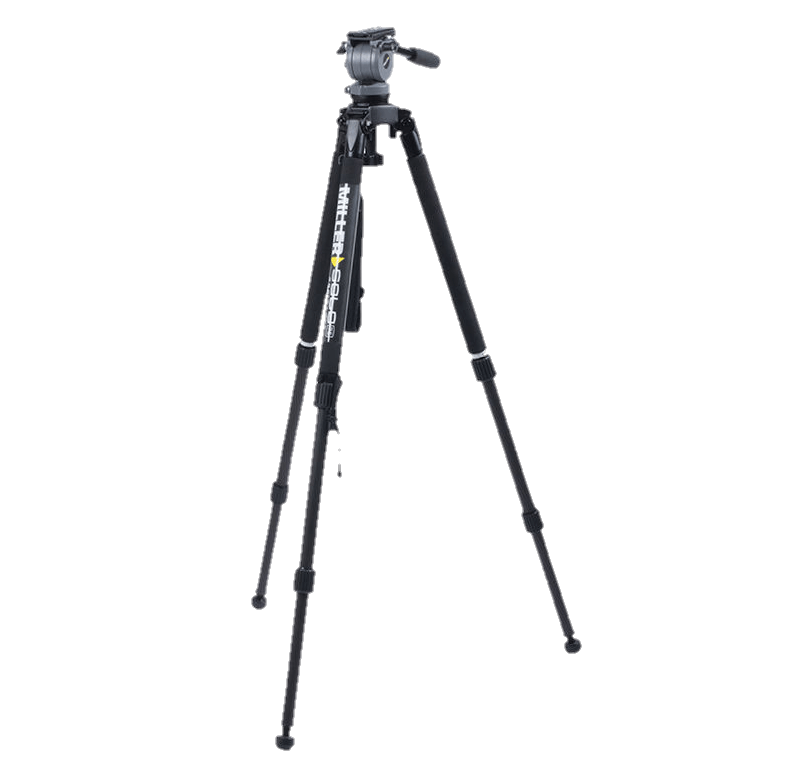 The Miller 1514 DS20 Tripod System has a light, compact design allowing for up to 10kg total weight, so it can be used with a variety of camera rigs. This tripod can be used by videographers at any stage of their career.
A huge benefit is that it is made from Carbon fiber, so it's very lightweight but also very sturdy. The quick-release mounts and the 1/4inch pin or screw mounts make it very easy to change the batteries or lens on this tripod system.
While there is limited setup because it only has two leg-sections, what is lost in versatility can be forgotten when you appreciate the height extension and how portable this tripod design is, making it perfect for on-the-go professional Chicago camera crews.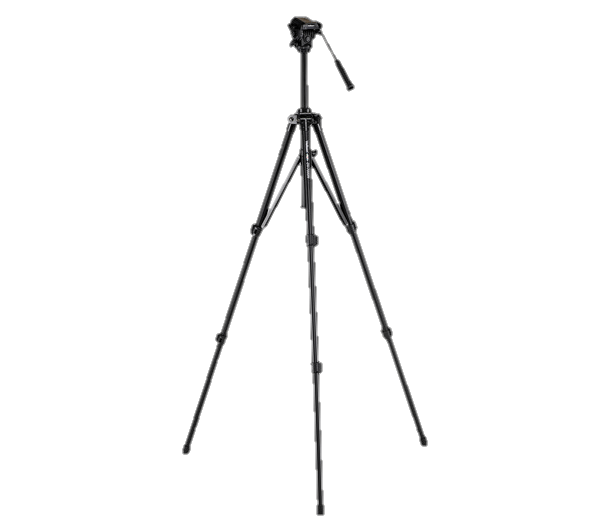 Featuring a PH-368 Fluid Head, the Velbon DV-7000N tripod system can be used for DSLR and mirrorless camera setups without you having to spend too much.
Priced at $250, this video tripod setup is a highly affordable option and with a load capacity of up to 6kg, it's quite dependable for its price. The rubber feet allow this to be a great option for slick surfaces.
Also, the set-up is so easy, that you can quickly whip it out for use on-the-go. It's not the most modern design but when you pay attention to the low price and easy assembly, as well as the separate pan and tilt adjustments, you can see how you can get a great studio feel without breaking the bank.
The professional video tripod from Camlink has durable braced legs that offer added stability without making the product heavier.
This tripod has an extendable height of 138cm but if you're looking for portability, you'll appreciate that the folded height of just 73.4cm makes it easy to transport.
With 3 leg sections, it can be simple to use this tripod on any type of surface, from slick to uneven foundations. Professional videographers like the smooth panning and the dual control handles that help with friction dampening.
Paired with the PH-368 head, the Velbon Videomate 638 video tripod is one of our favorites for many reasons but primarily because it packs a punch for an extremely affordable price of $175.
As one of the most budget-friendly options on Amazon, you'll like how this aluminum tripod is lightweight, has 3 leg sections for placement wherever is needed, and the quick-release plates allow for easy changes between handheld and tripod mount placement.
The downside is that the maximum payload is at under 4kg which a lot less than what many professionals would prefer. But, if you're just getting started and want something affordable and reliable, the Velbon Videomate 638 Video Tripod with PH-368 head is a great starter tripod.
A great travel tripod that filmmakers love to use and ideal for on-the-go purposes, the Manfrotto Befree Live Travel tripod has a carbon fiber design making it a very lightweight option.
With 4 leg sections that can be adjusted and incorporated into challenging placements, this video tripod is perfect for filmmakers that find themselves on the road often and who may be looking for a tripod that can stand up to the test of time, as well as all kinds of situations, ranging from weird surfaces to uneven foundations.
It may not be able to hold a large camcorder, but it is ideal for your DSLR or CSC rig under 4kg total weight.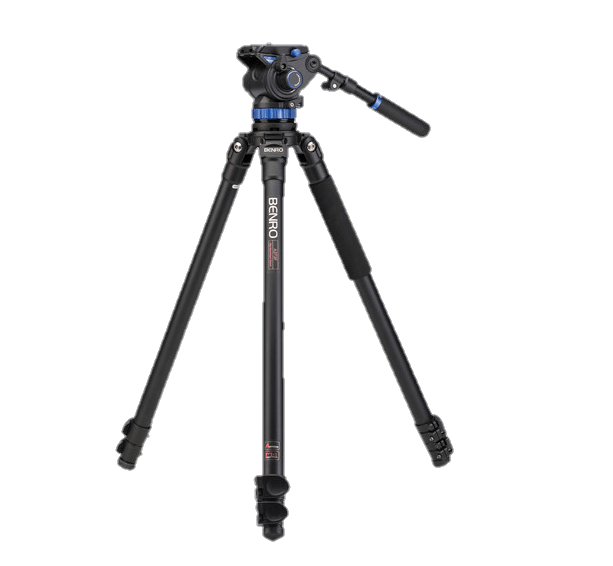 The Benro A373FBS7 video tripod is conveniently priced at $350 and includes a number of top features that offer balance and full control.
This 3 leg section tripod is made from aluminum and as an average weighted unit it is ideal for counterbalancing of a rig up to 7kg total weight.
With options for pan and tilt, the Benro A373FBS7 tripod can be used with a variety of accessories, ranging from monitors to external recorders. Its rubber feet or spikes make it perfect for placement in unique conditions or places. It may lack in drag mechanism but makes up for it in the way it can counterbalance a rig.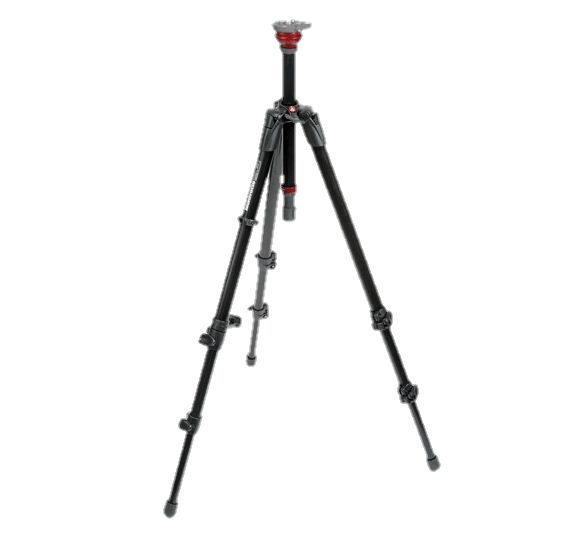 The aluminum construction of the Manfrotto 755XB MDeVe Video Tripod is lightweight and simple to use for jobs on-the-go.
Perfect for busy professional Chicago camera crews, you'll like that it has a built-in leveling ball for easy balancing and guidance for a top-notch shoot, every single time.
The 3 leg sections can deploy and the Manfrotto 755XB Tripod is also reliable enough to stay sturdy in the most challenging of situations.
While many similar tripods are made from carbon fiber, Manfrotto is able to deliver the optimal balancing precision in combination with aluminum finish while keeping the price relatively low at $300.
The Manfrotto 535BK 2 Stage 535B video tripod setup is made from carbon fiber for reduced weight without this affecting the sturdiness or stability. Featuring an extension height of 184cm, this video tripod can fold down to 88.4cm and weighs just 5kg.
A bit pricier than many of the budget-friendly video tripods on our top 10 list, the Manfrotto 535BK 2 Stage video tripod is found on Amazon for about $800.
While the cost may be a bit more than other options, the features do deliver exceptional results, which can help you forget the impact on your bank account.
The Manfrotto 535BK 2 Stage 535 B has a max payload of 7.5kg which makes it a perfect option for professional crews with large camera rigs, and it also provides the balance and stability you're hoping for.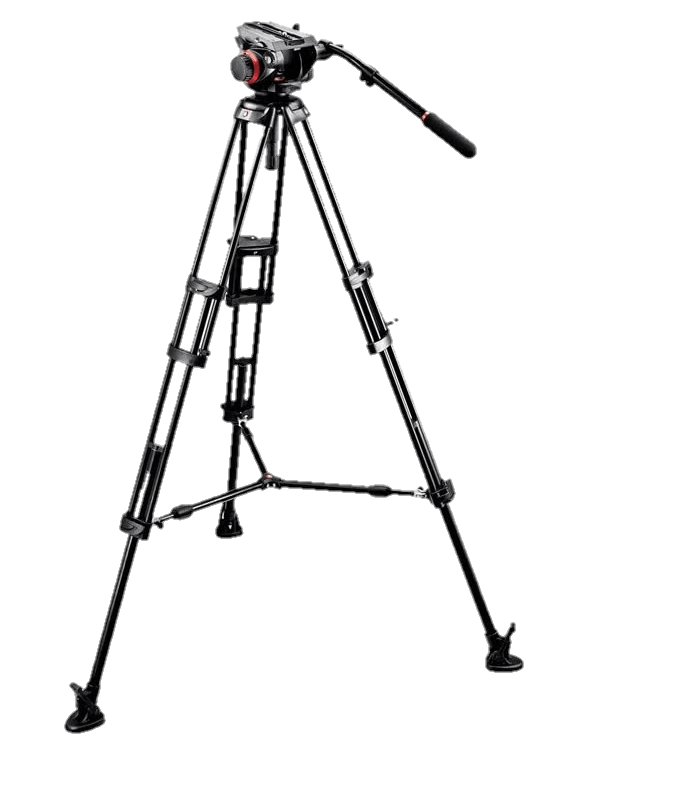 Featuring the 504HD head, the Manfrotto 546GBK video tripod system is available on Amazon for under $1k.
Providing a top payload capacity of 12kg this is the perfect option for professional Chicago camera crews who want something that can easily hold up to professional rigs.
The Manfrotto 546GBK tripod system only weighs around 6.3kg due to its aluminum construction and it includes a useful video bowl attachment that can work with professional gear unlike some of the other, cheaper options listed on our list of top 10 video tripods.
The Twin legs help this video tripod be easy to set up and take apart, and is the perfect option for smaller crews or single-person setups.