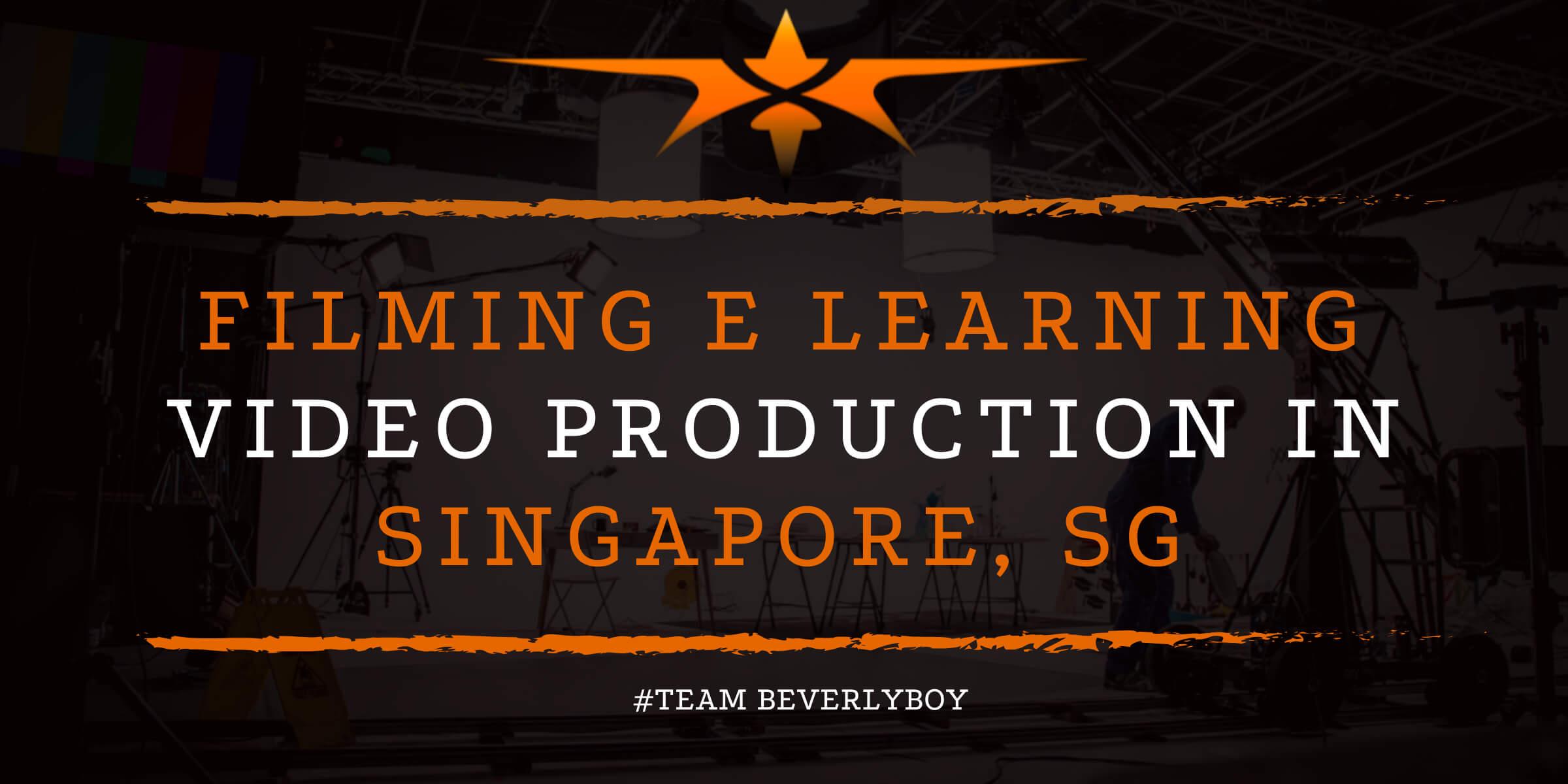 Filming E Learning Video Production in Singapore, SG

At one point video was just a nice idea, not very commonly used in the educational world. However, ever since the pandemic started, there has been an increase in how often video is used, spanning several industries. If you want to create content that stands out, produce with professionals so that your elearning video gets noticed in a competitive market.
Why Consider Filming E Learning Videos in Singapore?
Filming e-learning videos in the Lion City is a tool that you can gain benefits from. Whether you're teaching students in college or training a corporate team, the way that video allows you to educate viewers outside of the classroom is one of the many reasons to consider using it.
E learning videos can be used for various purposes. From scenario based training that allows viewers to get a look at different potential outcomes to question and answer sessions that reaffirm a complex idea in the minds of your students, the versatile use videos provide make them a helpful component of any online program.
Benefits of E Learning Video Content Creation
If you want to provide your students with a look at a complex topic, there are so many different ways to use e-learning video. Whether you're teaching management skills to your new leadership at your company or you're educating students on topics ranging from social to scientific, the way that video can compel engage your audience as you explained difficult concepts makes it worth trying.
E learning videos Can offer instruction as well. Tutorial style videos can be used when you need to teach your audience a specific task, even if they would never done it before. For these reasons and more, video should be included in your programs.
Types of E Learning Videos
There are various types of e-learning video. The style that you'll use depends on your objectives. Consider these following examples:
Customer experience training is useful in helping your customers know more about your products and services.
Customer service training to help your CSMs offer supportive services for your customers.
Leadership and management training that aids your management in running the company.
Technical skills training for your employees to gain the insight needed to efficiently operate while on the job.
Sales management training for a team that can sell more products or services than ever before.
Customer education and support So you can onboard new customers and explain complex ideas pertaining to your products.
Management Training in corporate culture strategy.
Higher education courses that are helpful for colleges and universities.
Thought leadership training based on industry knowledge.
There are many ways that a Singapore organization, classroom educator, or course creator could benefit from video. Just think about the type of program you went to create and keep in mind that with viewers watching after six hours per day of video, it's a very beneficial method to use.
Professional E Learning Video Production in Singapore
Producing e learning videos in Singapore can be a good idea. The weather can be quite hot throughout the year but although the climate may not be perfect, the landmarks are interesting and perfect for backdrops, such as Sentosa and Gardens by the Bay.
If you Audience in the best way possible, professional video prediction can make a huge difference. With quality visuals, you can be sure that you will keep your audience to engaged, even if the topic is a complex one.