5 Budget-Friendly Gimbals to Try in 2023
We're pretty sure that most people are rolling into 2023 with the plan to save more money, budget more appropriately, and cut back on unnecessary spending. It's likely that 2022 did that to a lot of filmmakers and despite the low budget and whether filmmaking is a hobby or a career, there are almost certain to also be some expenditures associated with filmmaking equipment. Thus, these budget-friendly gimbals provide a mix of quality and craftsmanship for a fraction of the cost associated with most camera gimbals.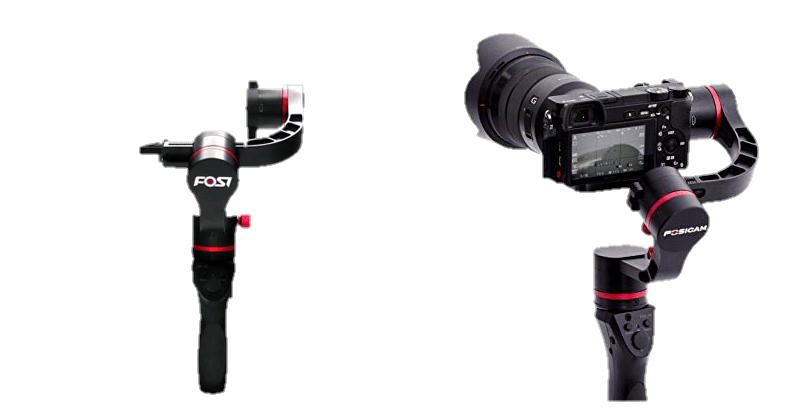 Check them out, and let us know what you think the best budget-friendly gimbals are for 2023 filmmakers.
At Beverly Boy Productions we realize that not all filmmakers have top of the line camera equipment or the money to invest in such, that's why we've put together this list of budget-friendly gimbals for you to try out in 2023.
A motorized gimbal that can be used to steady a camera that weighs up to 9 pounds, the MOZA Air 2 is one of the most functional budget-friendly gimbals to try out in 2023 and it's versatile, compatible with cameras that range from DSLR style to professional cinema quality.
Priced under $500 the MOZA Air 2 Gimbal delivers incredible value for an incredible price.
It features:
Capacity to hold over 9lbs.

A customizable joystick.

Several time lapse functions

Long, 16-hour runtime.
The Zhiyun-Tech CRANE 3S features handheld stabilization that features a design similar to past CRANE style gimbals and a powerful motor which delivers quality camera stabilization comparable to the Ronin-S without the high cost.
Of all the budget friendly gimbals we're looking at in 2023, the CRANE 3S is one of the strongest contenders with an ultra-rugged design that's well worth the money and comes in priced under $650.
It features:
Capacity to hold over 14lbs.

Remote control operation of zoom and focus wheel.

Several onboard controls and mounting threads for accessories.

Long, 12-hour battery life.
Featuring a design that is ideal for smartphones and smaller style cameras, budget-friendly gimbals like the Feiyu G6 Plus are not so hard to come by but it can be hard to find one that provides quality camera stabilization for the money.
This stabilizer is ideal for shooting with a handheld camera and includes an array of useful options for capturing ultra-smooth shots and comes in at an impressively affordable price of just below $300.
It features:
Capacity to hold up to 1.75lbs.

260-degree tilt, 320-degree roll, and 360-degree pan motion.

Options for Wi-Fi Controls & syncing with cameras for zoom/focus.

Moderate battery life of 9-hours.
One of two budget friendly gimbals priced below $300 on our list of gimbals to try out in 2023, the DJI Pocket Gimbal 2 is a highly capable stabilizer that features a high 64 megapixel CMOS sensor and 4K video technology for stabilization at up to 60fps.
Although this gimbal is one of the smaller contenders and may not be for the Pros, it's fast and cheap and a great option for beginners.
It features:
Built in camera with 1/1.7" 64mp CMOS sensor technology.

Ability to capture up to 4K.

Compact design.

Time-lapse, motion-lapse, and panorama shooting modes.
A low cost, lightweight option for camera stabilization that features DSLR mirrorless camera support for under $600, the DJI Ronin-S is full of options.
Of all the budget friendly gimbals on our list, the Ronin-S is certainly one of the easiest to use and features some of the most advanced functions and operations.
It can be used single-handed, is ideal for a variety of video shooting styles, and features flexibility to accommodate all different attachments.
It features:
Capacity to hold up to 8lbs.

Camera control with included cables.

A three-axis motorized unit.

Long battery life up to 12-hours.