Top 8 cameras Raleigh video camera crews swear by
In Raleigh, North Carolina our team knows the best kind of gear to use. We have our preferred gear, as do our clients, and we've compiled a list to give you a glimpse into what our Raleigh video camera crews like to use. Whether we're filming near the North Carolina Museum of Art or shooting b-roll at William B Umstead State Park, we know that we can depend on our gear, as well as the right lens kit and operator to capture the best footage possible for your project.
Below you'll find the 8 professional cameras used by Raleigh video camera crews that we can't stop using. From HD 1080p to 4k, our skilled DP's and cinematographers know what it takes to do the job. Our list includes the best kinds of cameras that make it easy for our Raleigh camera ops to do their job. Here are a few of our favorites:
We're all about how this camera works at night. The Sony A7S is great for capturing footage in the dark, and not only that but the footage is noise-free and as clear as can be. Besides the low-light wonder provided by this camera, we like how lightweight it is and that we can use customizable options when we want to.
Adaptable and easy to customize, the Arri Amira has the pre-set options that our Raleigh video camera crews love. It's also easy to program so that we can use it at any given moment. It's ideal for documentary shooting, as well as when we want to do a bit of fancy slow-motion filming.
We have many good-quality cameras, but this one is certainly a top pick for our team, as it provides the kind of professional footage that you could see in movies. With 4k resolution, as well as plenty of dynamic range, and high sensitivity, it is no wonder that we get pristine images with this beauty.
A lightweight camera with a design like the Canon C300 is a must for those times when you want to have the ability to maneuver quickly and effectively. This camera also has a really nifty slow-mo feature that we like to use for unique shots. The customizable options are yet another reason why it's a must-have in our gear.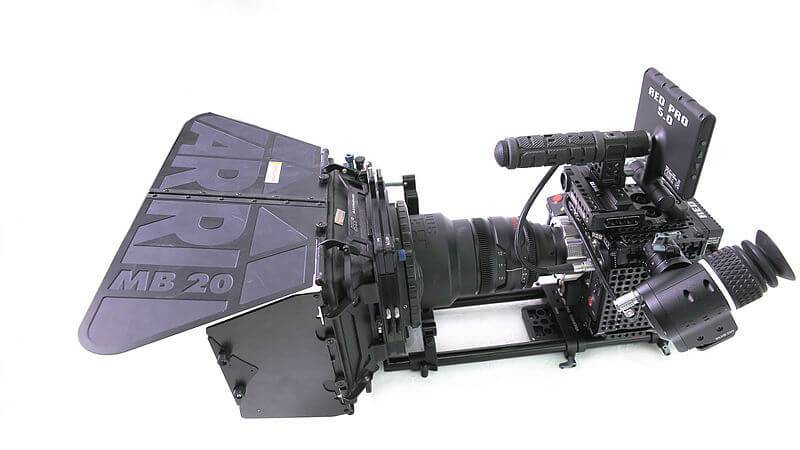 The Red Dragon is just as impressive as it looks. It allows us to capture footage in 6k, which is a lot better than many other options. It has a large construction but because carbon fiber material is used in its body, it's much more lightweight than its appearance would hint at. We love how well it can capture movement, making it one of our favorite cameras.
The Canon EOS 5D Mark III will let us pre-program it thanks to the great preset menu. So, when we have particular needs in each production, we turn to this baby for an easy-to-use camera that allows us to film almost anything. Plus, we're loving the amount of AF options we have with this camera.
We're big on how small this camera is. We like to have an option for quick shoots or for when we want to capture "emergency" footage. It's lightweight, easy to carry, and also allows for variety in the type of footage that we can capture. It's not the best for low-light conditions, but when it comes to daytime filming, it's as reliable as they come.
The Black Magic Production has cool features like an onboard battery and global shutter, both of which make for easy filming of extended shoots when needed, as well as quality footage. It's no wonder that our Raleigh video camera crews love using this one for a variety of projects.