Top 8 cameras Detroit video camera crews swear by
In Detroit, Michigan, our team knows the best cameras to use for the best results in every project. We've compiled a great list of the best options that our Detroit video camera crews and clients love. Whether filming near the Belle Isle Park or shooting b-roll outside of the Henry Ford Museum, these cameras with the right lens kit and operator are going to result in success.
Below is our top list of 8 go-to cameras Detroit video camera crews use for best results. From HD 1080p to 4k, our amazing crew of DP's and cinematographers know exactly what is best for the types of projects we work on. The right gear allows our Detroit camera ops to capture footage exactly as they like to and to provide you, our client, with the best final product possible. Here are our top 8 favorite options:
The ergonomic design and the stability provided from the Canon C300 lets us capture footage the way that we want to. We also appreciate the AF options, as well as how easy it is to maneuver this camera for almost any project. Our crew also loves playing around with the slow motion feature on this option.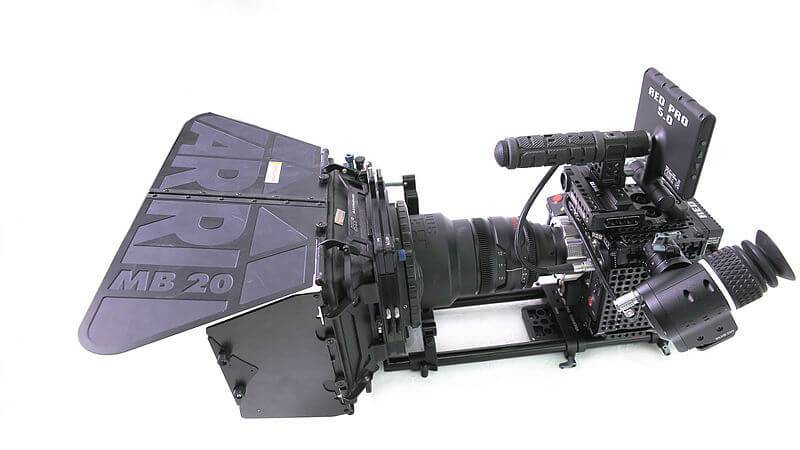 It's large and has a lot of great features but as heavy duty as it looks, it is made from carbon fiber material that makes it lightweight and easy to use. We can capture 6k resolution footage with this camera so our Detroit video camera crews swear by the quality provided by this one. Plus the 16+stop of dynamic range are a lot better than other options, making the Red Dragon one of our most dependable options.
She isn't beautiful but we depend on her for a lot of different projects. This is because the Arri is very easy to customize, which we always love at Beverly Boy Productions, plus it also allows us to shoot all kinds of videos. With features like slow-motion, we get to have a bit of fun with filming as well.
The Mini makes it easy to use this camera whenever and wherever. It's hard to find such a small camera that has so many great features like this one, so that's why we include it in our list of favorites. It has great zoom functionality and it also captures great-quality footage, making it a camera that we can't live without.
When it comes to low-light conditions, it can be a challenge to find a camera that captures beautiful footage, no matter the time of day. The Sony A7S is the one that comes alive at night, shooting great photo and footage even when the sun has gone to bed.
The Sony PMW-F55 promises top-quality and that's because it's a high-end option that can be used for professional results. It's no wonder that cameras like this one are often used in movies, and one reason why we include in our gear. Pricey? Yes. Worth it? Totally.
You can use a lot of different equipment with this Black Magic camera, thanks to its many ports. The camera also boasts of a global shutter, which helps to provide stable and clear footage for any kind of project. The display is also another cool feature that we appreciate on this camera.
The Canon EOS 5D Mark III is reliable for a variety of uses, making it one that our Detroit video camera crews like to use. It's portability and it's personalization options make it an easy go-to and reliable equipment for any kind of project we have in mind. We love cameras with pre-programmable settings.