Top 8 Cameras Paris Video Camera Crews Swear By
In Paris, France, we use some great gear. Our team knows which type of projects work best with various cameras that our Paris video camera crews depend on. Whether we're filming your project at the Eiffel Tower or shooting b-roll in front of the Louvre, our preferred cameras with the right lens kit and operator will make your project a success.
Below is our list of the 8 favorite camera packages for Paris video camera crews. From filming in HD 1080p to 4k, we have a great team of DP's and cinematographers that know how to choose gear for the best project results. When our Paris camera ops are working with the right equipment, they can better provide you with top quality footage. Take a look at our favorites:
The Canon EOS 5D Mark III is one of our quick and easy cameras to use because it has customization settings that allow us to have our camera ready to go for specific needs. It does a good job at capturing subjects in motion as well, making it a great piece of equipment to have on hand.
When we want to film during the golden hour or when the lights are low in a studio, we use Sony A7S. Capturing decent footage in low-light conditions is its specialty, and it also counts on a wide dynamic range. It's a great addition to have to our other gear, so we can always capture quality footage whenever we need to.
We love using a compact camcorder when the circumstances call for it. Better than its size, the Mini also has ideal zoom and promises clear images. We don't have to worry about using mounts with this tiny camera but we know we can always get good footage with it, except maybe in low-light conditions.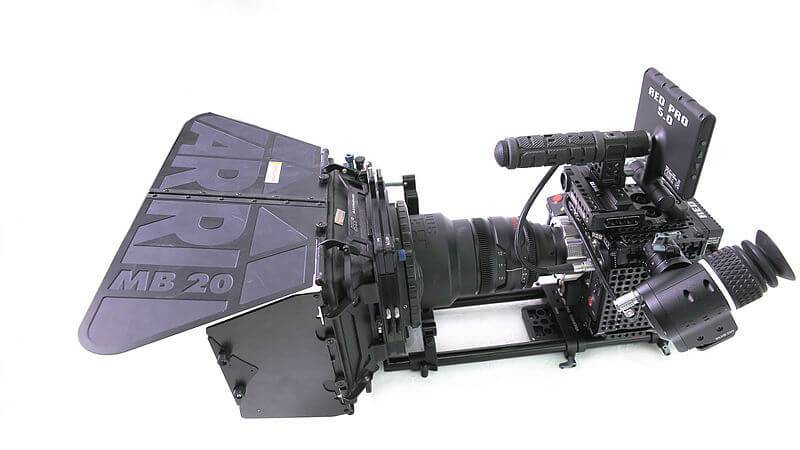 Our Red Dragon has a variety of great features, from its ability to shoot in 6k, as well as how lightweight it is, even though it's a large camera. Made from carbon fiber material, it's easy to manage, and captures clean and clear footage.
We know that Arri Amira looks like something right out of the 80s but this camera does have a great exposure index. It also has 14+stops of dynamic range which we love and can be adapted to use with various mounts. Customization is also very easy with this camera, which is yet another feature we really like about it.
Our Paris video camera crews don't mind heavy lifting but who doesn't like a break? With the Canon C300, we don't have to worry about mounts because it's so lightweight. It also allows us to use other equipment with it, so we can quickly edit or add to our footage, whenever needed. The customization options on the C300 are on point.
This high-end camera was worth every penny. It's got everything we could need to be able to capture pristine images for your shoot. While it would be too much to go into everything we love about it here, things like the 8.9 megapixels and the low noise images, as well as dynamic range, are just a few reasons we love to use it for great footage that our clients love.
The Black Magic Production has a great global shutter. It's what helps our Paris video camera crews capture beautiful footage that doesn't shake. Plus, it also does well when we want to capture something in motion. While it has a couple of flaws like a really shiny display, it works well and captures clear footage.